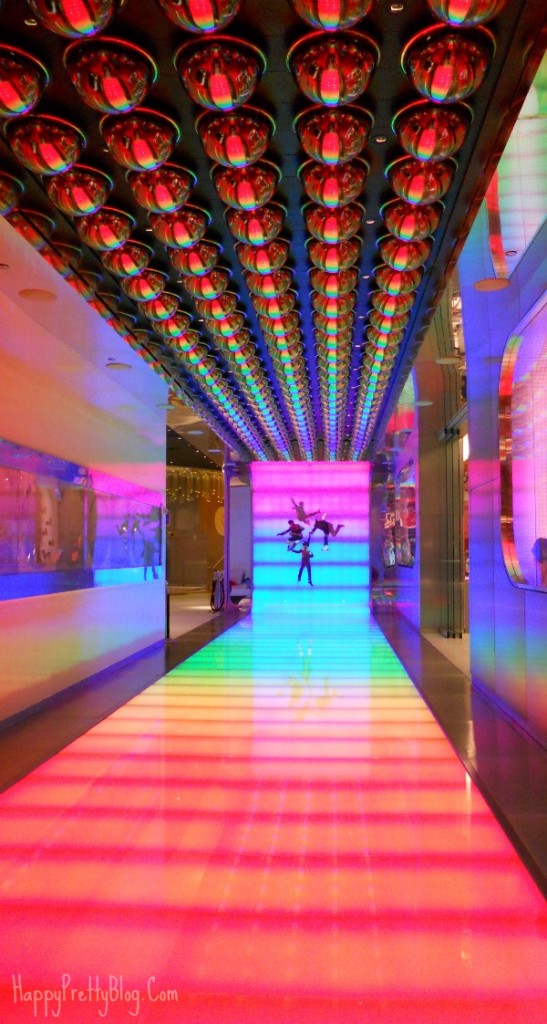 My posts are currently pre-scheduled as I am taking time off to be a mommy. I've enlisted the help of my bloggy friends (cue Ringo Starr & The Beatles song) to write some guest posts for you lovelies. They'll be contributing throughout this month of April. Please show them some love by reading their guest posts and also visiting their awesome blogs. Love these ladies! I'll still be reading your comments from time to time, but my responses will be delayed. Not to worry, though. I have planned some quality content for you in my absence. I plan on returning at the end of April with lots of heart updates.

Hi ShuGar lovers! I'm so happy to be visiting today from Happy PrettyBlog so that Carmen has a chance to soak in that new baby smell and enjoy this time with Mr. ShuGar and their sweet ShuGar Boy! It brings me right back to only a little over a year ago when my own son Ben was born! What an amazing and beautiful time it is!
I wanted to share with you just one of the many reasons that I love Mrs. ShuGar so much and something that we have in common. We both have a big love for The Beatles! This love could border on obsession and if time travel were possible, I could just picture the two of us dancing along in the front row of a Beatles concert together! Oh my gosh, that would be so amazing!
My love for the Beatles began when I was 7 or 8 years old and a show was playing at my local theatre called Beatlemania. I went with my friend and her mother and I remember being in absolute awe of the colours, the costumes and the catchy music! I went home and asked my parents to buy me all of the music I had heard on cassette tape!
Fast forward a few years and my love for the Fab Four was still as strong as ever. My husband (boyfriend back then) and I were taking a trip to Las Vegas and the only thing that I knew I REALLY wanted to see there was the Beatles Love Cirque Du Soleil show! Not only was the show incredible, but husband also proposed to me on that trip! These photos are a few that I took while we were there. I spent the most money on the trip in that Beatles Love gift shop!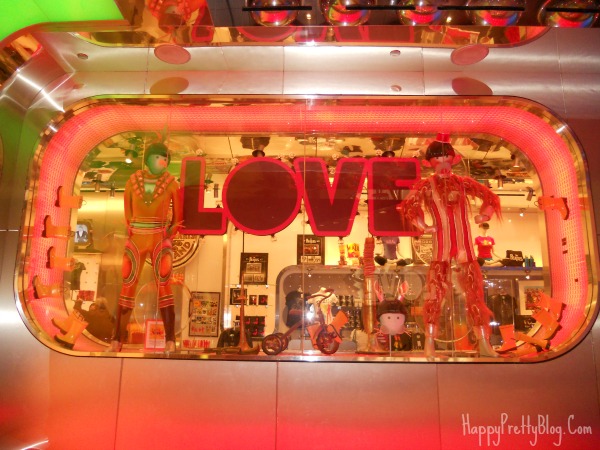 When we were married, each wedding invitation was stamped with the saying "All You Need Is Love" and I took my walk down the aisle to the song Here Comes The Sun. I now sing Beatles songs to my son all the time and I hope that he will grow to love them too!
I know that the ShuGar's will raise their boy to love The Beatles as well! I was so excited to see the Yellow Submarine themed baby shower and the AMAZING little Vans shoes that ShuGar Boy has! I have added those to my wish list for Ben and a pair for myself too!
Thank you so much for having me today and come by and visit me at HappyPrettyBlog anytime! Any friend of Mrs. ShuGar's is a friend of mine! To show my appreciation, I'd love to offer ShuGar Love readers 50% off all ad spots on my sidebar! Just use the promo code "SHUGAR" at checkout!
Thanks 🙂
Kim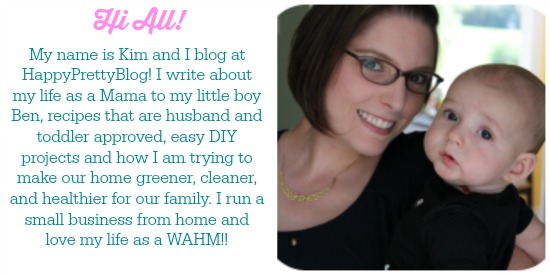 A huge thanks to Kimberley for writing about our mutual love for the Beatles. We speak the same language. I heart her and her blog is so inspiring & interesting. Take a visit!