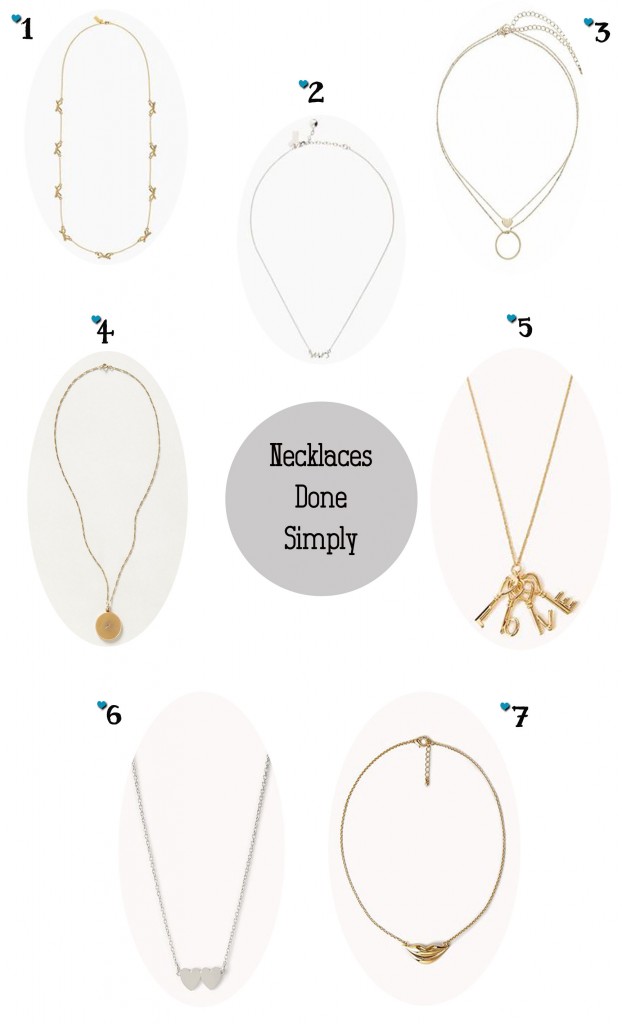 |1| Kate Spade Ribbon Necklace |2| Kate Spade Mrs. Necklace |3| Topshop Heart Ring Necklace |4| Anthropologie Starbust Necklace |5| Forever 21 Love Keys Necklace |6| Forever 21 Heart Charms Necklace |7| Forever 21 Lips Necklace
ShuGar Fix Mondays is a weekly inspiration series because Mondays deserve an extra dose of pretty. For more ShuGar Fix Mondays, click here!  
Good morning, sweet friends! How was your weekend? We had quite a memorable one as we celebrated the soon-to-be arrival of our ShuGar Baby by having our Yellow Submarine baby shower. Hosted by my uber-talentd sis, we had mop top balloons, submarine twinkies, fresh tacos, and a delicious red velvet cake (I tried a bit!). We are so grateful to have so many loving family and friends who we can share this very special moment in our lives. Our baby is blessed to have all of your love! I will share pics in the next few weeks.
Most times, I like to make a statement with my accessories; other times, I think simplicity can be a stronger style choice. This is especially true of necklaces, which I generally prefer to be bold and unique. However, these sweet, simple necklaces above are so lovely in their designs. I think you can use any of these necklaces with a patterned top and/or bottoms. Number two is one of my faves because it says "Mrs." So cute! The majority of these necklaces have something to do with love because, well, you know! You can let the rest of your outfit do the talking and any of these necklaces could be the cherry on top.
What type of accessories do you prefer wearing? Do you use more loud pieces or do you prefer simple?
Happy Monday!
P.S. Have you heard about my All You Need is Love Project? Join me as we spread more love all around us. Thursdays are the day!