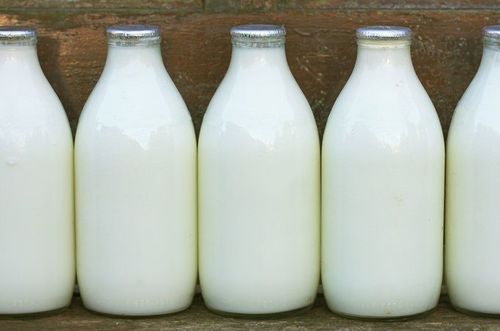 Mommy's Corner is a weekly series exploring our journey in becoming parents, our love for our ShuGar baby, and general topics related to mommyhood.
Hi there! It's feeling more and more like summer these days. I always get excited for summer because it's my birthday season. Can't wait to celebrate with our little ShuGar Boy this year.
The female body is so incredibly beautiful. Not only do we give life, but we also produce valuable sustenance to keep our babies alive for the first years of their lives. Before becoming a mom, I never looked at my breasts as anything special. Don't get me wrong – I love my boobies. However, they're just breasts and practically every other person has them.
Now, I see them as so much more as they have given my little Camden Boy his valuable nutrients these past few months. They have also provided me with a unique bonding time with my little one as I nuzzle him close to me 8-10 times a day for anywhere from 10-25 minutes a feeding. It's our time to be together. I never knew I'd love this part of motherhood, but I have grown to cherish feeding him daily.
However, this time is slowly coming to an end as I must soon return to work. Due to my aversion for pumping, which I have shared previously here, I have had to introduce formula. So I share with you my milk love story. It's a story of letting go.
Let's get this first part out of the way. Breastfeeding is initially not easy for most. In fact, many women choose not to breastfeed for various reasons or may not be able to breastfeed because of factors beyond their control. Whatever the reason, breastfeeding is a very personal decision each mama makes. This is a no judgment zone. For many of us, breastfeeding is extremely painful in the beginning and a lot of us have physical and/or emotional scars and bruises from the experience. Although they were meant to be sucked, our nipples still must go through a period of adjustment and it can hurt pretty badly. I withstood the pain because I wanted Camdie to get the best food possible. I contemplated quitting a billion times. Now, I have grown accustomed to having my nipples sucked 8-10 times a day. I am extremely lucky that I have produced enough milk to give our Camden his chubby legs and cheeks. Grateful doesn't even begin to cover the emotions I feel about having the honor to feed my son.
I am a working mom. Very soon, I will go back to my full time job. I am terrified when that moment comes. Don't get me wrong; I love my job and a big part of me can't wait to go back to be part of the career I have built. Yet, going back means I must reduce, if not eliminate entirely, breastfeeding and, hence, why I have introduced formula to Camden Boy.
The formula bottle hasn't been pleasant for the both of us. We've both cried throughout this process.
If you had told me before I became a mom I would be emotional over giving my son a formula bottle I would have been dumbfounded as to why. Yet, here I am being so wrought with emotions every time Mr. ShuGar gives him the bottle. I can't take it so much so that I go in the other room. Why you ask? It feels as if that bottle filled with foreign milk is taking my son away from me. Every suck he does breaks my heart. With every formula bottle, our special time when we both cuddle with each other is stolen. Little by little, these feeding moments are withering away and I have to learn to let go.
I'm not ready.
And then I had an epiphany. This is what all parents talk about when they say they grow up too fast and you have to let them go as they age. As time moves on, every parent has to let go a part of her child because with every birthday they slowly become independent and need you less. I am finally experiencing what this is and it hurts my heart so much. I wish I could have Camdie in my arms forever so that I could feed him until we both are ready to let go, if that time would ever come. Up until this point, I have been his primary source of nutrients and now something has usurped my position.
This transition hasn't been easy at all. In fact, just the other day I tried for the first time to feed him the formula myself and he got so upset that his face became a plum-purple color from all the crying. He kept rooting for my breast when I held him and my heart broke into a million pieces. I had to resist giving him my milk so that we could continue with the weaning process. Tears flowed from my eyes and fell on his face, which was also filled with tears. We were connected in that moment with the pain of letting go.
I know this will get easier as the months go by, but a part of me wishes it wouldn't. I wish time would stand still so that I could be the center of his world forever. I would love to hold him in my arms every day for 8-10 times a day for 10-25 minutes showing my ShuGar Boy how much I adore him.
I chronicle this letting go experience in the hope that one day my son can realize how loved he was from the moment he was born.
This is our milk love story.
Photo credit: Milk