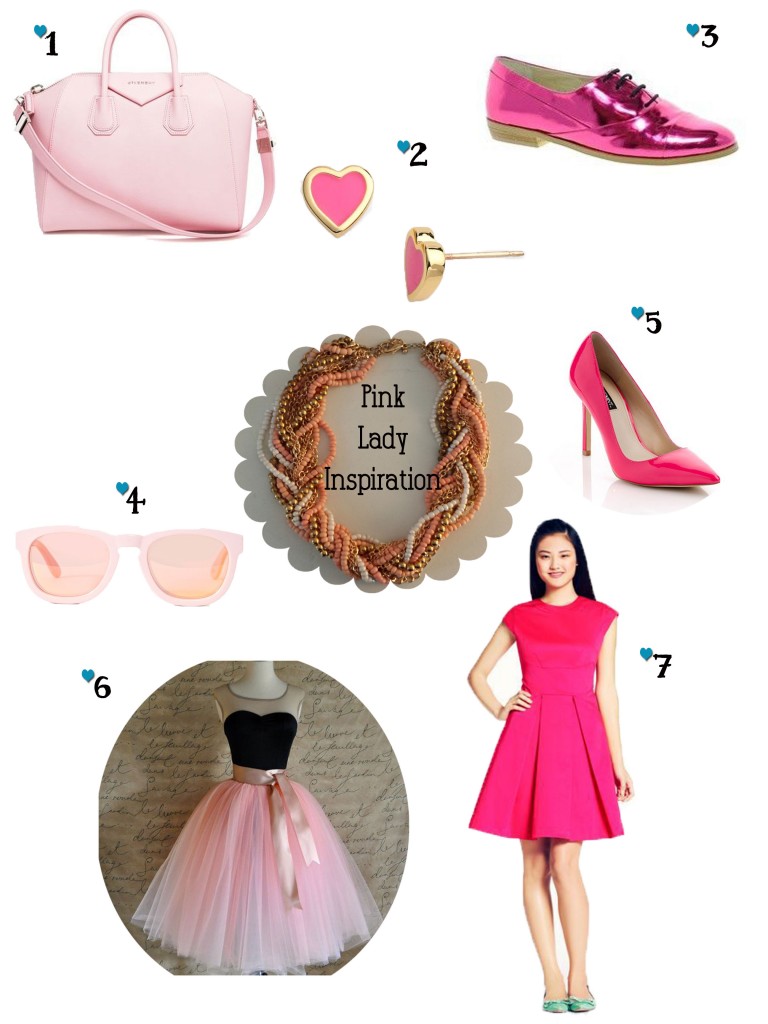 ShuGar Fix Mondays is a weekly inspiration series because Mondays deserve an extra dose of pretty. For more ShuGar Fix Mondays, click here!  
Hello, sweet ShuGar Loves! How was your weekend? I hope you were able to enjoy the first few days of Spring. I've heard some parts of the States got another snow. So sorry. Here in L.A., the weather was gorgeous and spring is definitely in the air.
For today's post, I feel like it's a testament to my transformation when it comes to my taste. I was inspired by my latest pink statement necklace find from Forever 21. I don't really know when or why, but at some point in my life I swore off of the color pink. It might have been that I was in a phase of trying to challenge society's perception of what is feminine. Throughout all these years, I stayed away from pink clothes, accessories, or home decor.
My, oh my, how life changes you. I am now a proud pink lover and this post is a testimony of my pink affection. If someone were to ask me what my favorite spring color is for this season it would definitely be pink. Hot pink, soft pink….I love it all! All these items above are on my wish list. Some have even sold out and I do hope they bring them back. By far, my favorite piece is that pink tulle skirt. I think every lady should have a tulle skirt in her closet. It's classic and very Grace Kelly-esque.
Even though pink is all the rage for me right now, my fave color is still turquoise. It will always rock my world!
What are your thoughts when it comes to the color pink? Love it or hate it? What's your favorite fashion/decor color?
|1| Givenchy Pink Purse |2| Kate Spade Heart Stud Earrings |3| Asos Pink Oxfords |4| Pink Shades |5| Fab Pink Heels |6| Etsy Vintage Pink Tulle Skirt |7| Kate Spade Vail Dress |Inspiration| Forever 21 Pink Necklace