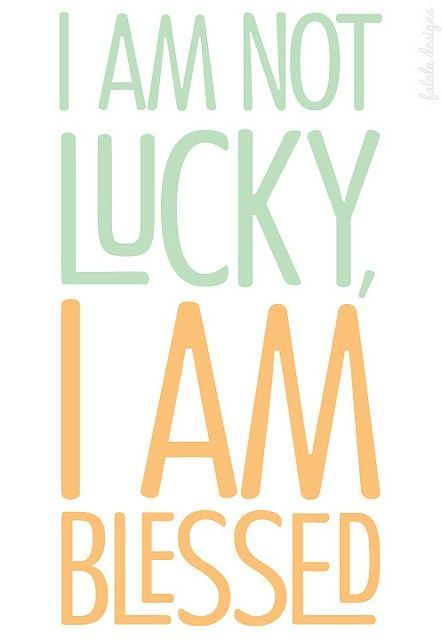 Hello, sweet friends! I apologize for the delay in this post. Things are kind of crazy in the ShuGar household at the moment. We have about three weeks before baby arrives. Eeep! We're so busy these days with last minute prep. So excited and nervous! Oh, and we were jolted out of bed early morning today by an earthquake. I'm used to them, but they are still scary when you are in a deep sleep and are awaken with your entire house shaking. Anyways, I will say that my blog posts may become more sporadic the closer we get to ShuGar Boy's arrival and definitely after his debut. I hope you will be patient with me and still stick around to follow ShuGar Love!
Now let's proceed with the good stuff: I have been nominated for the Liebster Award! My sweet bloggy friend, Julie, from Home is Where the Heart Is has bestowed on me the nomination and I graciously accepted.  Thank you, dearest Julie, for sharing the blog love.
What does the award mean?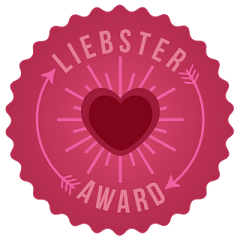 To be nominated is an honor as I continue to develop my blog and connect with other rad bloggers, like Julie. A Liebster Award is a gift from the blogging community, which recognizes my contribution to the blog world. It's pretty awesome in my book!
What's next?
Once you get nominated, there are few rules to follow, which include:
Thank the blogger who nominated you. (Thanks to Julie at Home is Where the Heart Is for nominating me!)
Answer the 11 questions given to you.
Nominate 11 other blogs with less than 500 followers.
Post 11 questions for your nominees to answer.
Tag your nominees and post a comment on their blog to let them know you nominated them.
I have been asked to answer the following questions:
1) What made you start writing your blog?
I am a writer at my core. I've been writing on and off since I was a little one. When I decided to create my blog, I was thinking about what has inspired me to finally make my writing public. I immediately thought of Mr. ShuGar's love and our marriage. Because of his support, I felt the confidence to write from my heart.
2) Who are you inspired by?
I am inspired by Mr. ShuGar. He is the the reason my heart skips a beat. I admire his passion for his art, his kindness, and his ability to love so fully.
3) If you could go anywhere, where would you go?
I would take Mr. ShuGar and our ShuGar Baby to one of the islands in the north of Brazil. It's so serene there and you feel as if you are disconnected from the rest of the world.
4) What do you love writing about the most?
Love most definitely. It is what motivates me every day. Writing is the only time I feel I am connected to my soul. It is a part of me and it is when I am most alive.
5) What is your hobby?
Dancing, traveling, writing, reading, shopping, and spending time with my loved ones.
6) Where do you love shopping?
Anthropologie for sure. I could spend hours in that store just adoring every item.
7) Do you enjoy cooking?
Um. No. Unfortunately, I wasn't born with the cooking gene. I'm not good at all. Poor Mr. ShuGar.
8) What is one of your favorite moments in life?
That's a hard question because I think in three weeks, or so, the moment I mention below will be surpassed by ShuGar Baby's arrival. Nevertheless, I have two moments which come to mind: the moment Mr. ShuGar got on one knee and popped the question (dreamy!) and spending the day writing in a cafe when I lived in Buenos Aires. It was just me, my computer, and I never felt more in tune with myself.
9) What is your favorite TV show?
It's a toss up between Downton Abbey and Mad Men. Both quality programming in my view!
10) What do you think is one of the biggest fashion mistakes made?
Oh, gosh. I could go on and on about this one. In the interest of time, I will say: Uggs, Crocs, matchy-matchy style, ill-fitting clothing, certain animal prints.
11) How long have you been blogging?
I'm still a newbie as I just completed my one year blogiversary. So excited for what Year Two has in store for me!
I nominate the following lovely bloggers:
Below are the questions for my nominees:
Who makes you laugh out loud?
What has blogging taught you about "you?"
What is one of your favorite fashion trends?
How do you enjoy spending your free time?
What is your food indulgence?
What blog(s) do you admire and why?
What has been your greatest accomplishment to date?
Who has been your biggest supporter?
What was your favorite movie in the past year?
What is your favorite social media platform and why?
Why do you blog?
Thank you, again, Julie for the wonderful nomination!
Stay tuned for this Wednesday's Mommy's Corner as I'll be sharing photos from our maternity photo session. Warning: They're so very lovely!
Photo credit: Blessed Poster