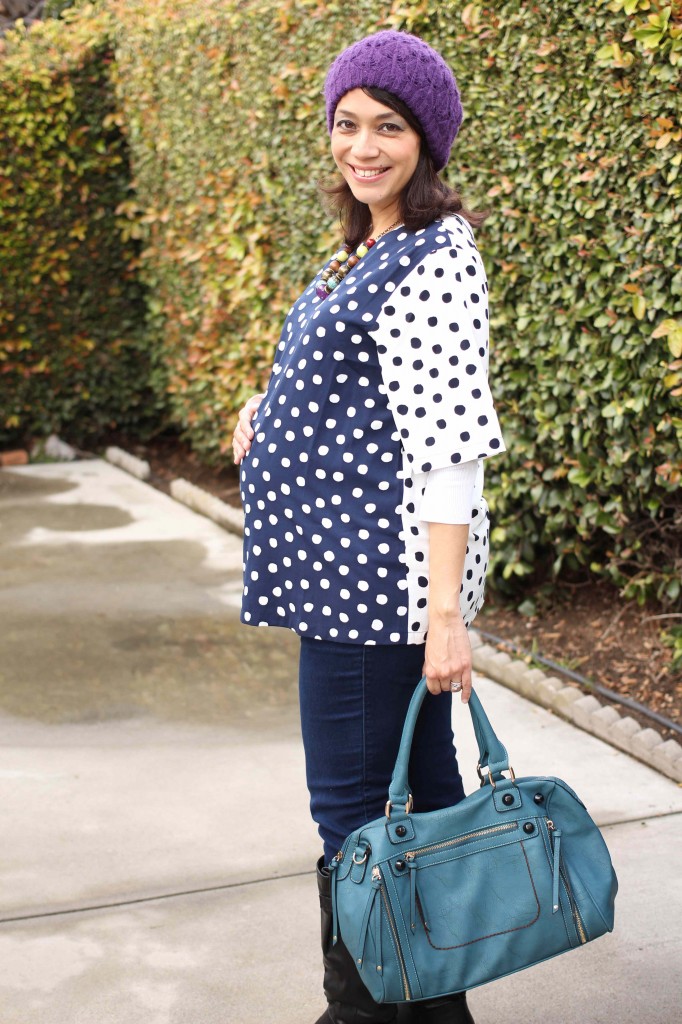 ShuGar Fix Mondays is a weekly inspiration series because Mondays deserve an extra dose of pretty. For more ShuGar Fix Mondays, click here!  
Hello, ShuGar Loves! How was your weekend? Ours was really, really productive. We continued our baby prep by organizing all the gifts we got from our baby shower (thank you to our dearest family + friends!) and then began to purchase the remaining items, including loads and loads of diapers! So excited because soon our ShuGar Boy will be here! Thank you to all who congratulated us on our shower via the blog and social media. You are all the sweetest ever!
I have been pondering today's ShuGar Fix Mondays for quite some time now. It just goes to show you how much I die for fashion. I've tried to not go too crazy with all the maternity fashion as I logically know I will not be pregnant forever. Tell that to my fashion heart. However, I think some of my baby bump looks are transferrable post-baby. This outfit is an example of what I would like to wear after I give birth.
In particular, having this baby bump has taught me not only the beauty in flaunting your curves, but also in minimizing them in subtle ways. Before I became pregnant, my clothing was fairly routine when it came to how tight I wore my outfits. Generally speaking, I worse close-fitting clothes because I wanted to show off my "assets." Yet, when you have a little person growing in your belly, sometimes you just want to relax and have something that let's you breathe more easily.
Hence, I have grown to love more loose-fitting clothing that I believe I can use years after baby is born. This top I am wearing now is loose, but still sexy. I love how it gives me freedom to move around, but also provides a fashion statement.  Take a look!
It's a little "chilly" in L.A. these days, so I thought it would be fun to wear a cute hat, which was a gift from Mr. ShuGar years ago.
I love how an accessory like a hat can transform an outfit and without it, the whole look can change.
Isn't that necklace swoon-worthy? It's another gift, but this time from my amazingly-talented mother-in-law, who makes all kinds of beautiful jewelry for fun!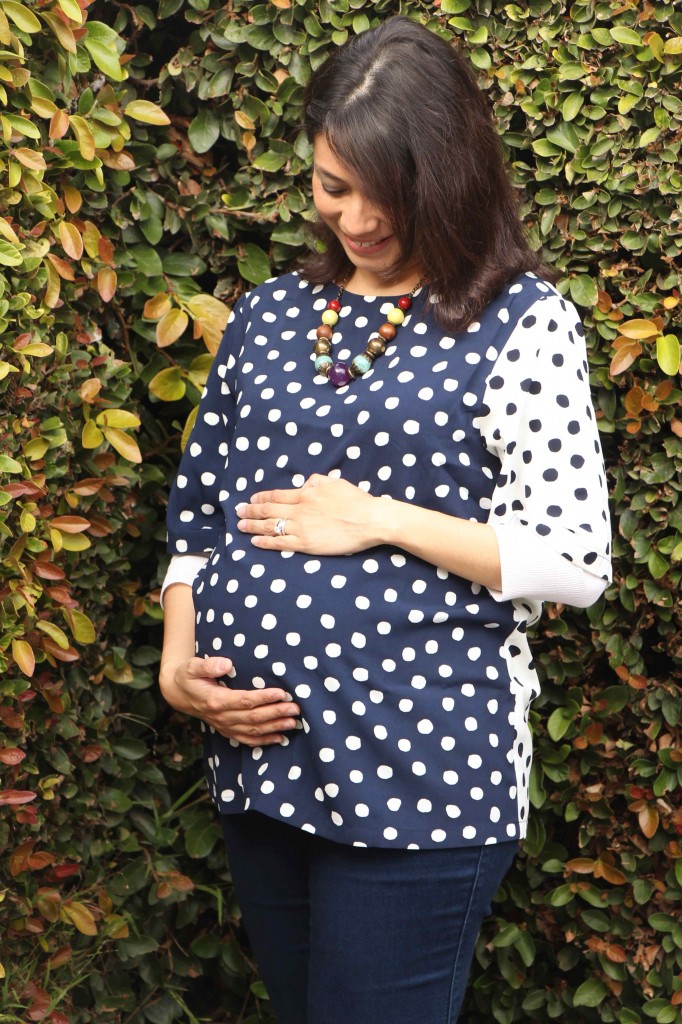 A big part of me will miss having the bump. I've been having so much fun! But, I now know I can still transfer some of the cute preggo fashion after baby and this outfit proves the point. I'm going to expand my horizons and look for more loose-fitting tops to diversify my closet.
What's your style? Do you prefer tight or loose-fitting clothing? If you have had a baby, how did you transition from maternity to non-maternity outfits?
|Hat| Gift- Unknown |Top| Asos Cutabout Spot Blouse |Jeans| Burlington Coat Factory |Boots| Just Fab – Similar |Purse| Marshalls |Necklace| Handmade from Mama-in-Law