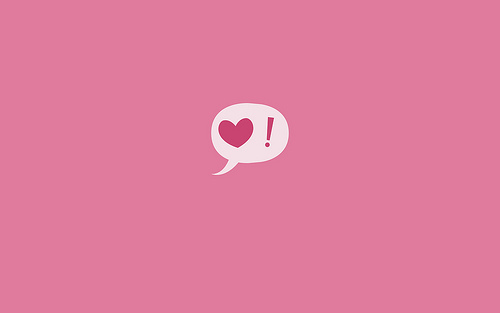 Today is almost Love Day! I believe every day should be treated as a day to say," I love you," but V-Day sort of reminds us to express our hearts. I've never been a fan of going to fancy restaurants, spending money on overly-priced jewelry, or meaningless words. Mr. ShuGar and I have a tradition of exchanging cards with personal sweet messages and just dedicating some part of the day to being together in the moment. We want to ignore the noise from the rest of the world.
This year, our V-Day presents came early.
See what I mean. I uploaded this photo on instagram the other day with the caption, "Heart to heart." This week, Mr. ShuGar and I went to our monthly OB doctor visit and our doctor checked for the baby's heartbeat, as is standard during these appointments. As soon as he put the monitor on my belly, we heard ShuGar Boy's beating heart at 140 beats per minute.
And then it happened. It was a surreal moment filled with white noise and our baby's heartbeat. I was laying on my back and I could feel the tears cascade down my cheeks. I felt completely overwhelmed with emotion. I propped up my head to see Mr. ShuGar and I could see that his eyes were all filled with water. In that moment in time, it was him, me, and ShuGar Boy. That's it.
I bring this up pre- Valentine's Day because I want to talk about what love looks, sounds, tastes, feels, and smells like. In my situation, it's what love sounds like and it is our baby's beating heart. Life has not been easy these past couple of months. Mr. ShuGar and I have a lot on our plates prepping for baby, both working full time, and coordinating general home improvement projects. To say we have been stressed would be a huge understatement. I speak truth.
Life is so busy – it's noisy and it can drown out the real meaning of love. Sometimes when you are overworked and overstressed, you forget the real value in love. You just don't have the time. Living in L.A. is not for the faint of heart; it's a busy urban lifestyle and it costs a lot of money to live here. I heart L.A. and I never want to live any where else, but our sunshine costs us a huge standard of living. As such, many of us are running to and from our jobs (well, more like stuck in traffic) on a daily basis just to survive. We sacrifice spending quality time with our loved ones just to support our families. Our rents/mortgages/car payments/parking fees are no joke!
Nonetheless, we need to stop the madness and just be and love. I really needed to hear our baby's heartbeat. It woke me up from a blur of appointments, meetings, to-do lists, home improvement projects, baby books, baby registry, baby shower etc. I cannot begin to describe what it feels like to hear the sound of your baby's heart before you have even met him. It's the most beautiful sound I have ever heard. It's the sound of love. It reminded us why we live and why we love.
After our appointment, I felt a blanket of peace over me that I haven't felt in months. I could listen to his heart for hours. I wish I could every day and I know I will one day. It gave me the calm I needed to continue with my day. My dream would be to store that sound to remind me what love is.
This V-Day and every day thereafter, remember to touch, feel, hear, smell, and taste love. What are you waiting for? That email can wait a response. Turn off the TV, walk over to that person in the other room and tell your partner you love him. Drown out the noise and listen to the love that exists in your life. If you do so, you can awaken to a beautiful world where love is all you need.
Happy heart day to all!
What does love taste, sound, feel, look, and smell like to you?
Photo credit: Little Things, Heart to Heart – Peter Shushtari