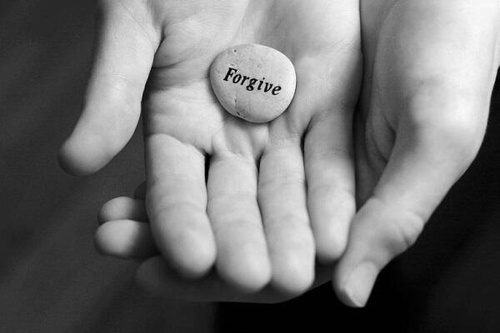 The All You Need is Love Project is a movement to inspire more love on this planet. The more we come together, the more love we can share. Join the revolution here!
My posts are currently pre-scheduled as I am taking time off to be a mommy. I've enlisted the help of my bloggy friends (cue Ringo Starr & The Beatles song) to write some guest posts for you lovelies. They'll be contributing throughout this month of April. Please show them some love by reading their guest posts and also visiting their awesome blogs. Love these ladies! I'll still be reading your comments from time to time, but my responses will be delayed. Not to worry, though. I have planned some quality content for you in my absence. I plan on returning at the end of April with lots of heart updates.
TODAY'S LOVE TOPIC:
Describe the importance of forgiveness as being an important ingredient when it comes to love. How have you learned to forgive and love? 

Forgiveness is never an easy subject, but it's a great way to move forward.
There will be times in your life when forgiveness is the last thing on your mind. And sometimes, the person you should be forgiving is yourself.