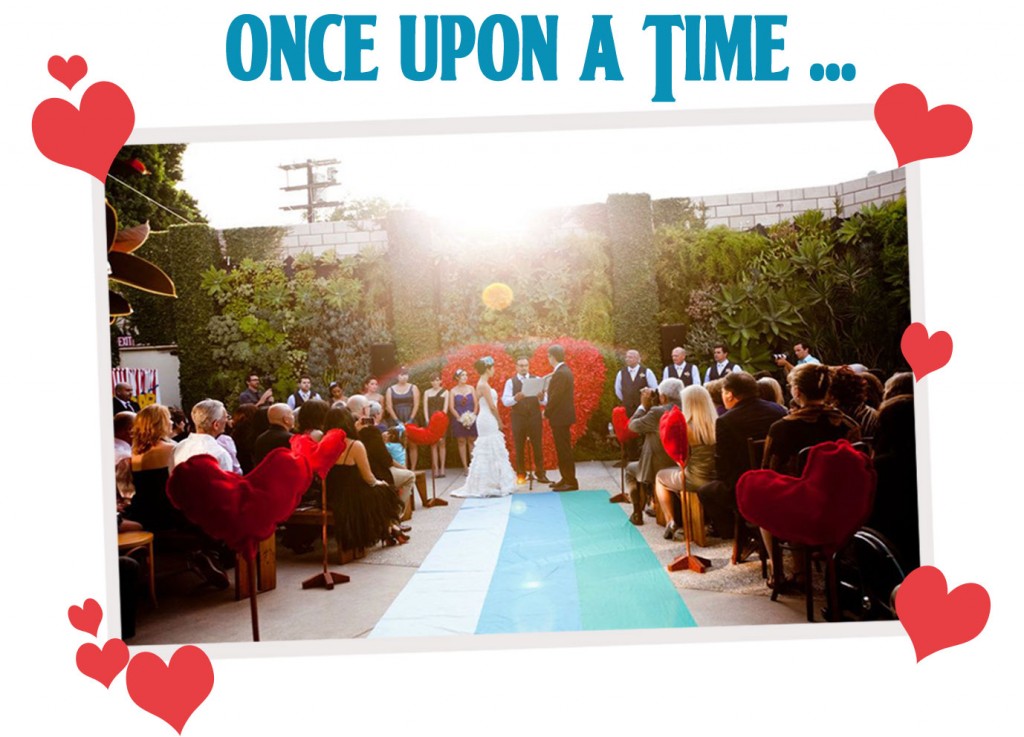 There lived a girl who still believed in love, despite healing from a broken heart. She didn't know if she would ever find love again, but she remained full of hope. Across town, there was a boy who loved making movies and playing tennis. He heard about this thing called "love," but never felt the real deal. Both were Beatles lovers and thought John Lennon was their favorite Beatle.
Call it destiny or happenstance, this boy and girl started working together as school administrators once a week. They didn't see each other often, but the chemistry they felt was immediate and intense. When their paths did cross, they would spend chunks of time chatting and flirting. Lots and lots of flirting. One day, they had an extensive conversation about movies and the boy discovered the girl had never seen The Godfather. Much to his dismay, he sought to remedy this travesty by inviting her to the westside of L.A. to see the film.  It took them a year to coordinate their schedules, but on one hot L.A. Saturday, they had their first date. That same Saturday was their first kiss. No Godfather that night.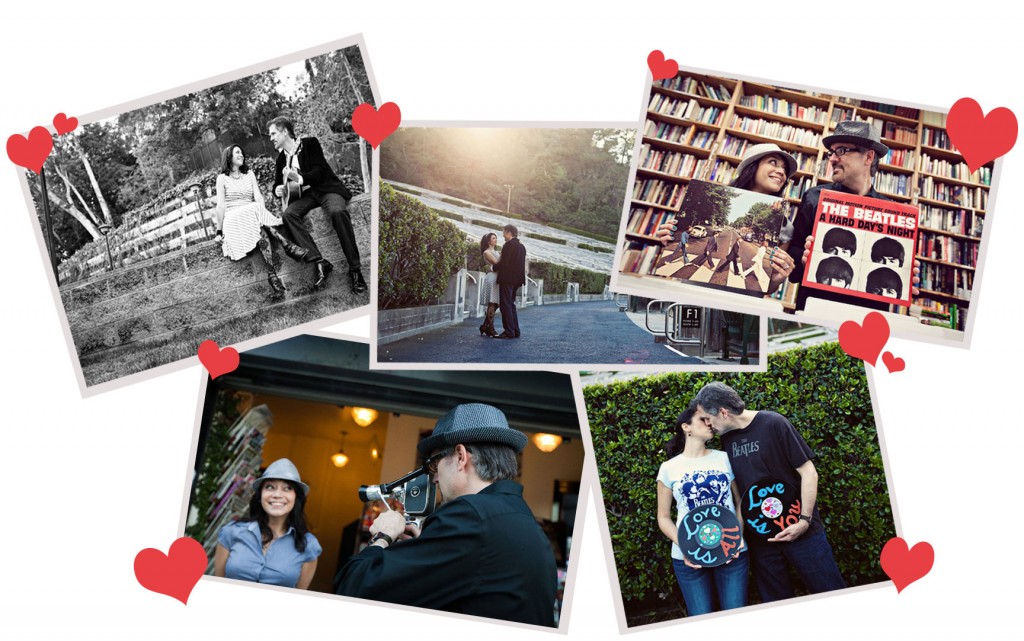 After every date, their connection grew deeper. They would talk on the phone for hours and see each other every chance they got. Even though the girl spent a summer in Buenos Aires, Argentina, the distance only made their bond stronger. After her return, they reconnected and love was in the air. Not soon afterwards, they both confessed their feelings to each other.  They enjoyed traveling together, watching the latest indie flick, and spending hours dissecting the meaning of Beatles songs. The boy had a Ph.D. in all things Beatles and the girl grew up listening to the Fab Four with her daddy.  As time passed, they feel deeper in love.
One night, the boy serenaded the girl a Beatles song professing his profound love. At the end of the song, he asked her to marry him. Without a moment of hesitation, she said yes. And so began their journey for the boy and girl to become Mr. and Mrs. ShuGar.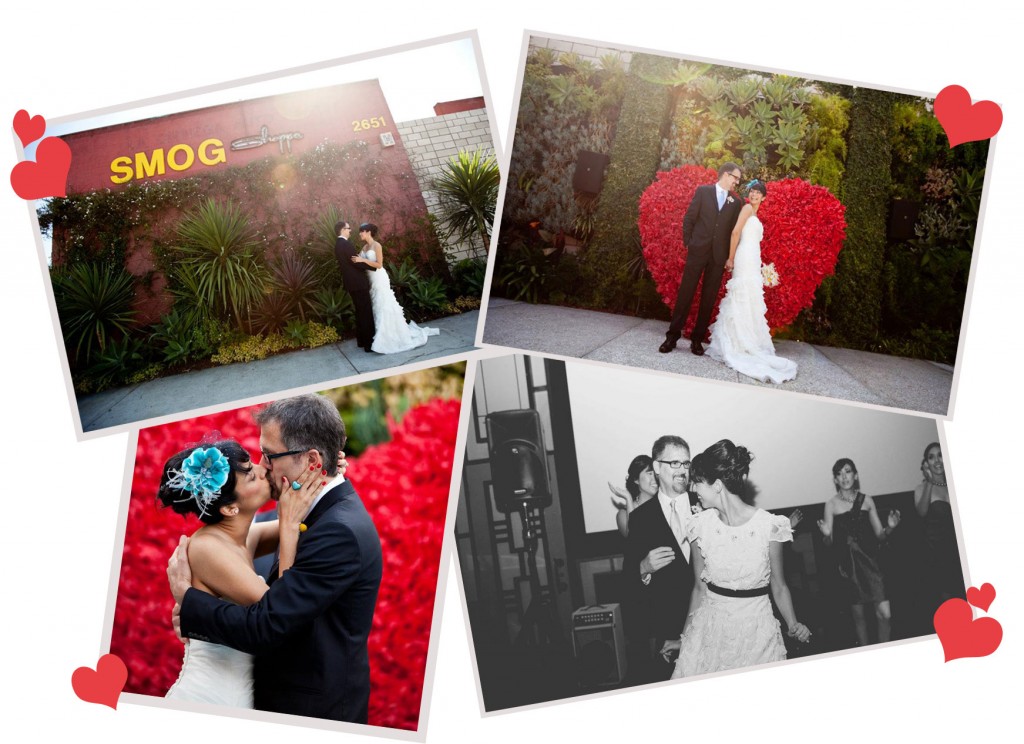 Lots of planning was involved for the ShuGars' wedding day. They wanted a day that would tell their love story in a unique and fun way. Working with the fab Jesi Haack, they were able to make their dream wedding a reality. They decided to incorporate their mutual love for the Beatles by having a Beatles-themed wedding with the them "All You Need is ShuGar Love." They chose shades of blues and grays, with pops of red and yellow, to decorate their love day. Their family and friends came from near and far to witness the ShuGars say, "I do."
The celebration was a day filled with happiness, fun, and lots and lots of hearts. They shared their eternal love and from that moment forward, they were officially nicknamed Mr. and Mrs. ShuGar. With the help of their friends and family, they danced the night away with a Beatles cover band. Their wedding day was the most joyous day of their lives until, two years later, they received some incredible news….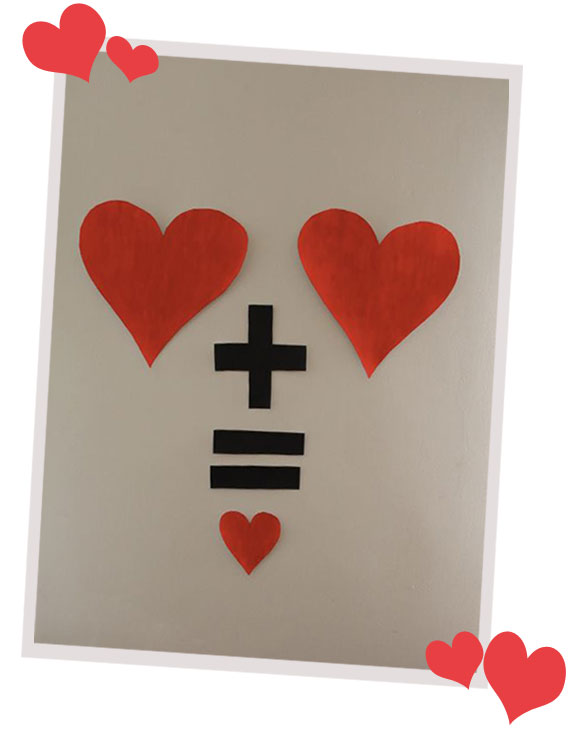 The ShuGars were expecting their first ShuGar Baby!
They felt blessed to welcome a new addition to their family. For the ShuGars, their ShuGar Baby has made their life even sweeter. As their love and family continue to grow, they know that in life: All You Need is ShuGar Love. And, so they lived happily ever after, in love.
Photo credit: Ashley Rose Photography, Video – Jim Pease and Peter Shushtari