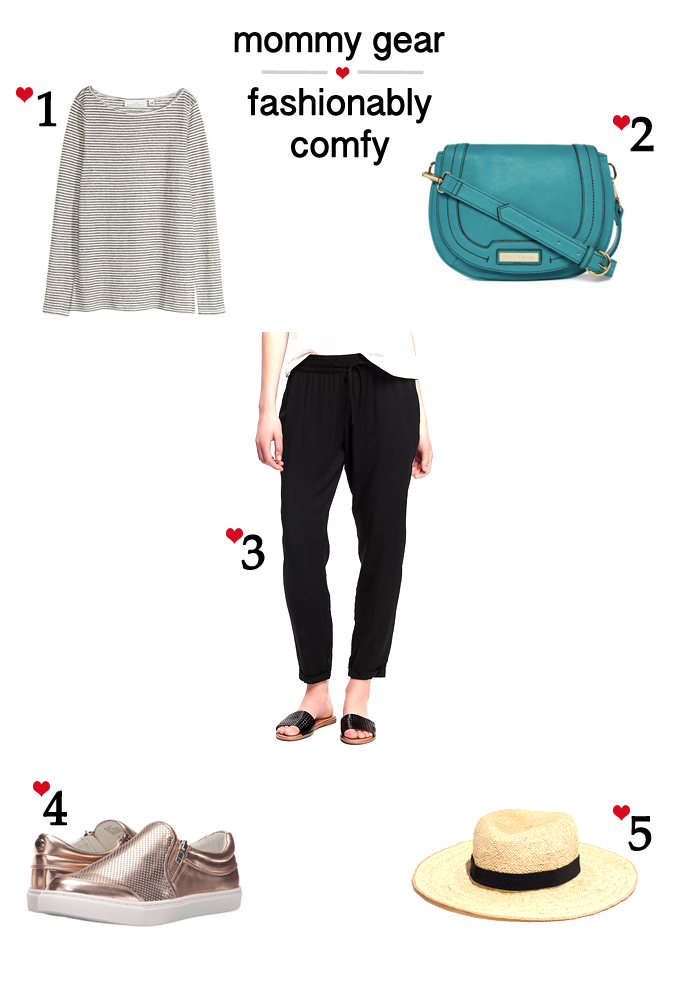 ShuGar Fix Mondays is a weekly inspiration series because Mondays deserve an extra dose of pretty. For more ShuGar Fix Mondays, click here!
Hello sweet Loves! I'm popping in to give you some delicious fashion candy for all you mommies (or non-mommies) out there!
Ever since becoming a mommy, I have reevaluated my wardrobe. A huge part of it, of course, is my weight gain and I admit that wholeheartedly. I hate you, baby weight. The other reason is that my lifestyle has changed; I rarely get to sit down and think about what to wear. I need to always be on the go, especially as a working mom.
During the weekdays, I have to wear constrictive work clothes. On the weekends, I just want to be fashionably casual and enjoy my days off with my family. So much attention is put on maternity fashion, but how about when you are a mom of a young child and need comfortable clothing to pick up the food he threw on the floor for the 100th time?
I present to you my curated list of fashionably comfy mommy gear. Gone are those days when moms wore those hideous jeans! We now have these wonderful drawstring pants and flowy tops that allow us to live with our baby weight while not compromising fashion.
I also added a crossbody bag and straw hat (which is bendable!) because when you are running around the park with your toddler, you definitely need both hands free! My final item I share is those darling slip-on sneakers that provide comfort, support, and cuteness all in one.
Bye for now! Stay tuned for an upcoming Mommy's Corner where I will talk all about how motherhood has changed my heart.
What are your go-to mommy outfits? Yoga pants are perfectly acceptable, too!
|1| Linen Top  |2| Crossbody Bag  |3| Drawstring Pants  |4| Slip-on Sneaker  |5| Straw Hat