The All You Need is Love Project is a movement to inspire more love on this planet. The more we come together, the more love we can share. Join the revolution here!
TODAY'S LOVE TOPIC:
Let's give the universe some blog love by sharing with your readers a blog you enjoy. It may be a very popular blog or simply a blog just getting started. Whatever the blog is, share with us why you love it. What makes this blog special?
Hello to all! Hope you are staying cool. It's getting unbearable in L.A. these days. I wish I could spend all day in some cold water. If only! Today's topic is about giving back to the blogging community. I love it! I have so many blogs I follow, so this was hard to narrow down to just one. Yet, I managed to pick one blog that I find inspiring and beautiful. My blog love is dedicated to Imogen Walters at Imogen Writes Wellbeing and here is why…
Imogen (isn't her name rad?) is a lover of love like me. In fact, she recently got married to the love of her life. Congrats, again! I follow her on instagram and I can see how madly in love she is. I am sure that alone inspires her to write.  At least for me it does.
Imogen Writes Wellbeing is a blog about Imogen's passions, which include relationships, food and drink, personal development, and tarot reading. Isn't this a great mix of blog goodness?
One of my favorite posts of hers is 60 questions to deeper your relationship. She devised 60 questions which would stir a conversation to a deeper level so that a couple can develop a better understanding of their partner. Some of my favorite questions include: What if ghosts/aliens/angels are real? and What if I asked you what kind of parent you'll think I'll be? 
Aren't these questions thought provoking? I think I'll play this game with Mr. ShuGar when ShuGar Baby goes to sleep.
What I love most about Imogen's blog is that she is genuinely a sweet person and also writes to share her heart. I love that about her! I have had the pleasure of interacting with her throughout social media and I can say she is darling.
If you are looking for a fun read with your morning coffee, hop on over to Imogen Writes Wellbeing for some amazing inspiration!
TODAY'S DISCUSSION TOPIC:
What blog do you go to first in your blog roll? Why do you love this blog? What does it inspire in you? Spread some blog love so we can enjoy some new blogs!
NEXT WEEK'S ALL YOU NEED IS LOVE PROJECT SUGGESTED TOPIC:
What is your recipe for a successful and loving relationship? What do you think are essential elements to maintain a healthy relationship, whether in a marriage or a long-term commitment? What has worked for you?
Interested in spreading more lovin' today? You can linkup your love post below. Post a pic on facebook/instagram/twitter/google + about today's love topic or anything that inspires your heart. Don't forget to use the hashtag #allyouneedisloveproject so we can follow you! You can also post any lovely pins to the pinterest board All You Need is Love Project. Be part of love discussions with the All You Need is Love Project Facebook Group.
Join the love revolution below. Ready, set, love!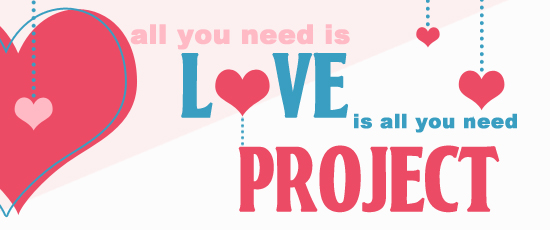 Photo credit: Imogen Walters