ShuGar Fix Mondays is a weekly inspiration series because Mondays deserve an extra dose of pretty. For more ShuGar Fix Mondays, click here!
Hello, ShuGar Loves! Hope you had lots of fun in the sun this past weekend. We spend most of our time indoors with Camdie, but I enjoy going on walks with him for some fresh air. Truth be told, I can stay indoors all day and just stare at my baby. Yup, I'm madly in love.
Well, guess what? I've been nominated for the Very Inspiring Blogger Award by my dear friend Elba from Live Colorful.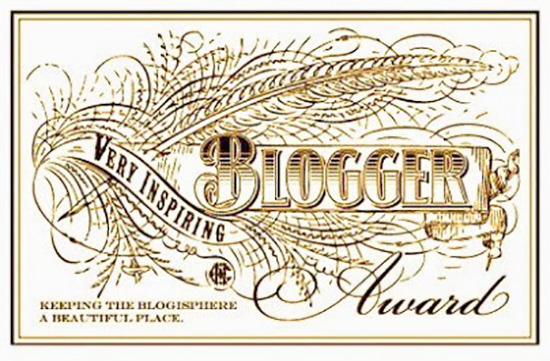 Gracias, Elba, for being so sweet and nominating me! Make sure to visit her colorfully beautiful blog, Live Colorful, for lots of eye candy.
So this is how the award goes:
The Rules:
1. Thank and link the amazing person who nominated you.
2. List the rules and display the award.
3. Share seven facts about yourself.
4. Nominate other amazing blogs and comment on their posts to let them know they have been nominated.
 7 Things You Don't Know About Me
1. I don't like to put my face in the water because I hate when water gets into my nose. I know this is kind of weird. This trait of mine makes swimming rather challenging!
2. I have been to the very bottom of the world in Patagonia, Chile. It was breathtaking! I will never forget the feeling of being so far down south.
3. I'm a big nerd (hence the cover photo!). Actually, I think you probably already know this about me. I laugh at the silliest things, like Dumb and Dumber. I make funny songs for Camdie and dance funky for Mr. ShuGar. It's who I am at heart, but only a few select people see this side of me.
4.  I am obsessed with anything Brazilian. I have studied Portuguese and hope to one day master the language. It's a beautiful country and I have been there several times. The music, the islands, the food, the people…it's all so intoxicating.
5. I cannot breathe around clutter and mess. It gives me a headache. I have to clean up and tidy my work space before I can get any work done. This has been a little bit more difficult with a baby in the house.
6. I still dream of being a ballerina and dancing at the American Ballet Theater. I have my ballet slippers in my closet in case the company calls me to join them!
7. No matter what life has thrown at me, I have never, ever given up on love. It's deep in my core and it is what inspires me every day. The love in my life defines me.
The friends I nominate are:
[Home is Where the Heart is] [Inspire My Fancy] [Epic Mommy Adventures][Inkstruck Studio] [Imogen Writes Wellbeing] [Life of a Traveling Navy Wife] [Mrs AOK]
Tell me something weird/interesting/funny about you.
Photo credit: Peter Shushtari