The All You Need is Love Project is a movement to inspire more love on this planet. The more we come together, the more love we can share. Join the revolution here!
TODAY'S LOVE TOPIC:
Our monthly tradition of having a love free-for-all topic is next! Post anything your heart desires about love next week. The only requisite is that you share your love with the rest of us.

I forgot who told me this, but they mentioned that in life the only constant is change. I couldn't agree more. I've never been adverse to change, but at times it can take time to adjust. With the birth of my newborn, I have begun to notice that my need for certain friendships has changed. I never would have thought this would happen, but it has.
Thing is, having a child does change you. It's inevitable. It's a profound, life-altering experience that teaches you the meaning of unconditional love. What I have realized is my need for certain friendships is no longer what it used to be. I now gravitate more and more towards those friends who are parents.
I assume this is because I am now part of mommy world and I look for empathy and support in trying to be a good parent. I also acknowledge it's partially due to the fact that I really don't have the time to invest in many friendships these days. Camdie pretty much takes up the vast majority of my time, which, therefore, leads me to seek out friendships with those individuals who understand what I go through on a daily basis. I don't have to explain certain things; they are already understood and that feels refreshing.
Let me give an example as a way to illustrate my point. Since giving birth, I have struggled with baby blues. I'm much better these days, but I still feel it at times. I have found that when I talk to those friends who are childless, I feel the need to qualify my feelings by prefacing that I love ShuGar Boy so much, but taking care of a newborn is so hard and exhausting. When I share this with my parent friends, I skip the disclaimer that I love my baby. They get it; They know how challenging it is and understand it has nothing to do with whether I am happy to be a mom or not. This is a given, but sometimes we just need to have a bitch fest to let things out. It's our need to release, commiserate  and find solace in similar company. Because of the many ups and downs of being a new parent, I have now found that I desire to speak to my mama friends more than ever because they give me the comfort I long for in both the happy and dark times.
As Camdie gets older, I believe this change will be even more apparent as we will look to spend time with parents who also have babies his age. Of course, we want our boy to play with other kids and it would be ideal if we could socialize with our friends while our babies play. This will mean that again I will look to those friends who are parents.
Years before we had our baby boy, a friend of mine told that once you have a baby, your friendships will change. I remember telling her mine wouldn't. Boy was I wrong and she was right. I guess some things are out of your control and you just have to go with where life takes you. I still cherish all my close relationships, but I have a different perspective on what and who I need to feel whole.
TODAY'S DISCUSSION TOPIC:
How have any of your friendships changed? Do you think it's you who has changed or just the evolution of the friendship? Do you have any friends who have remained constant?
NEXT WEEK'S ALL YOU NEED IS LOVE PROJECT SUGGESTED TOPIC:
In any type of relationship, there are its ups and downs. In moments of conflict, what do you find most effective in dealing with an argument? What is a healthy way to fight about a disagreement and a not-so-healthy way? In your experience, what have you learned about addressing conflict in any of your relationships?
Interested in spreading more lovin' today? You can linkup your love post below. Post a pic on facebook/instagram/twitter/google + about today's love topic or anything that inspires your heart. Don't forget to use the hashtag #allyouneedisloveproject so we can follow you! You can also post any lovely pins to the pinterest board All You Need is Love Project. Be part of love discussions with the All You Need is Love Project Facebook Group.
Join the love revolution below. Ready, set, love!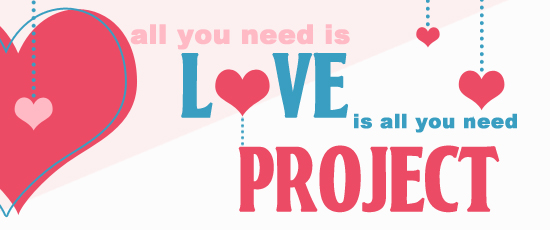 Photo credit: People Change