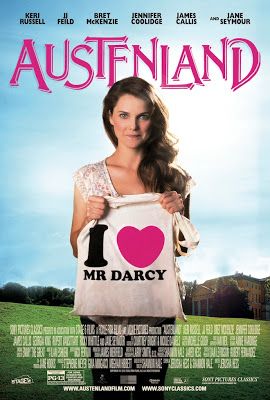 Hi ShuGar Lovers! My posts are currently pre-scheduled as I am taking time off to be a mommy. I've enlisted the help of my bloggy friends (cue Ringo Starr & The Beatles song) to write some guest posts for you lovelies. They'll be contributing throughout this month of April. Please show them some love by reading their guest posts and also visiting their awesome blogs. Love these ladies! I'll still be reading your comments from time to time, but my responses will be delayed. Not to worry, though. I have planned some quality content for you in my absence. I plan on returning at the end of April with lots of heart updates.

If you have taken a quick glance at my bio at the top of my blog, you would know that I am self-professed Jane Austen fan. One of my favorite books is Pride and Prejudice and I consider Mr. ShuGar my Mr. Darcy. I love the Keira Knightley Pride and Prejudice movie version and watch it every time it comes on TV. I've been a bad Austen fan and haven't watched the Colin Firth one, but it's in my house and ready for viewing while I spend many days at home taking care of ShuGar Baby. I've been told it's the best version so I'm looking forward to seeing it! I've also repeatedly enjoyed Emma, its modern counterpart Clueless, and The Jane Austen Book Club.
While lounging around waiting for ShuGar Boy to make his debut, Mr. ShuGar obliged my addiction and we watched the film Austenland. He knows I've desired to watch this film the moment I saw the trailer months ago. Here is what I thought about this indie film.
The concept is genius: A movie about Jane Austen fanatics (like myself) who dream of living in a different period when civility and chivalry were the norm. Jane Hayes (starring Keri Russell) takes her Austen fanaticism to a whole other level by having her entire apartment drenched in Austen memorabilia, including a life-size paper doll of Colin Firth as Mr. Darcy. You quickly are transported into Jane's alternative world where she lives and breathes the Austen era and longs for her own Mr. Darcy. I knew at that moment of the film, apparently I wasn't that intense of a fan.
Jane has not been lucky in love, partly due to the fact that she is holding out hope that her Mr. Darcy will sweep her off her feet. In her quest for her true love, she discovers a theme park in England called Austenland, where she can stay and become immersed in the Austen era and, potentially, find her own Mr. Darcy. Without hesitation, she spends the majority of her savings to pay for the trip and away she goes "back in time" to find love.
Once in Austenland, Jane discovers she didn't pay for the best travel package, so she is relegated to wearing meeker clothing and forced to sleep in the maid's quarters. Everyone is required to wear costumes from the period and be completely removed from any modern devices and conveniences. They even change their names to Mr. and Mrs. ______ to reflect their new identities! Mrs. Wattlesbrook (played by Jane Seymour) is the caretaker and runs a tight ship in regards to being true to the era, from the decor, to the food served, to their daily activities. Coincidentally, she doesn't care much for Jane because Jane opted for the cheapest Austen excursion package.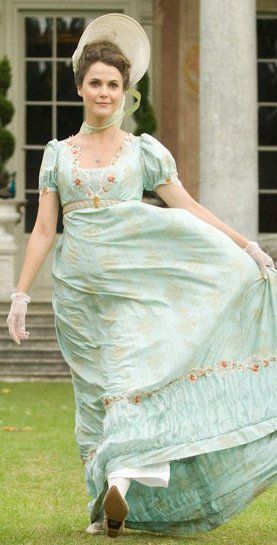 Jane is skiddish as she enters this foreign world she fantasized about for many years. She befriends a much louder Austen fan, Miss Elizabeth Charming (played by Jennifer Coolidge), who embodies every stereotype you can possibly think of when you envision an obnoxious and ignorant American in England. Mrs. Wattlesbrook has hired paid actors to be the suitors for the female guests. Immediately, you feel the chemistry between Jane and Mr. Henry Nobley (played by JJ Feild), a reincarnation of the aloof and prideful Mr. Darcy.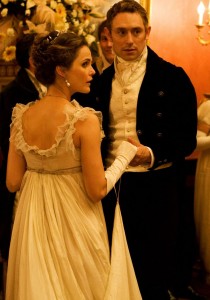 Just take a look at the obvious flirtation between the two of them.
However, the film does not cater to predictability in the sense that Jane also finds another eligible bachelor in Austenland. She is very attracted to one of the maintenance staff, named Martin (played by Bret McKenzie) who is not part of the "Austenland" period staff and, therefore, is off limits to the park participants. Jane breaks the rules and begins to flirt with this seemingly un-Mr. Darcy like character during her stay.
The question throughout the movie is which suitor will she choose. The audience is torn since they both are handsome and nice gentlemen seemingly in love with Jane.
I love the idea of this movie as a Jane Austen admirer. However, I was disappointed with the execution of the film. It had all the right ingredients for the perfect romantic indie, but I am afraid it fell short for me. I was hoping for so much more. Maybe I am spoiled with having higher standards as I loved Woody Allen's Midnight in Paris, another story about someone obsessed with an era from the past. I guess it's hard to compare anything to this film, but Austenland falls flat in many areas for me.
The characters are over or under acted in the majority of the film. I actually like Keri Russell, but I feel that she played a flat role and didn't add much to her character. Additionally, Jennifer Coolidge played an exaggerated woman and frankly annoying to watch after some time. The writing was superficial at best and didn't allow for any nuances. I am a fan of films which give the audience more credit to read between the lines. In Austenland, I was not given the freedom to study the relationships of the characters deeper because of their lack of depth, primarily due to an overly simplistic screenplay.
Yet, the movie is cute and endearing, if you do not expect much. It's an innocent escape into the minds of Austen fans and it does have some moments that make you smile. The ending is also not predicable, so I, at least, admire this about the movie. Maybe it's because I am an Austen lover that I had higher expectations, but regardless the movie could have developed this theme with more sophisticated writing and challenging roles.
Mrs. ShuGar Gives Austenland 2 out of 5 Hearts.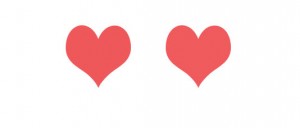 Take a look at the trailer if you are intrigued!
Are you a Jane Austen fan? What classic literature do you enjoy reading, if at all? Do you prefer any other book genres?
Have a happy weekend!
Photo credit: Austenland Movie Poster, Keri Russell Alone, Keri Russell and JJ Feild