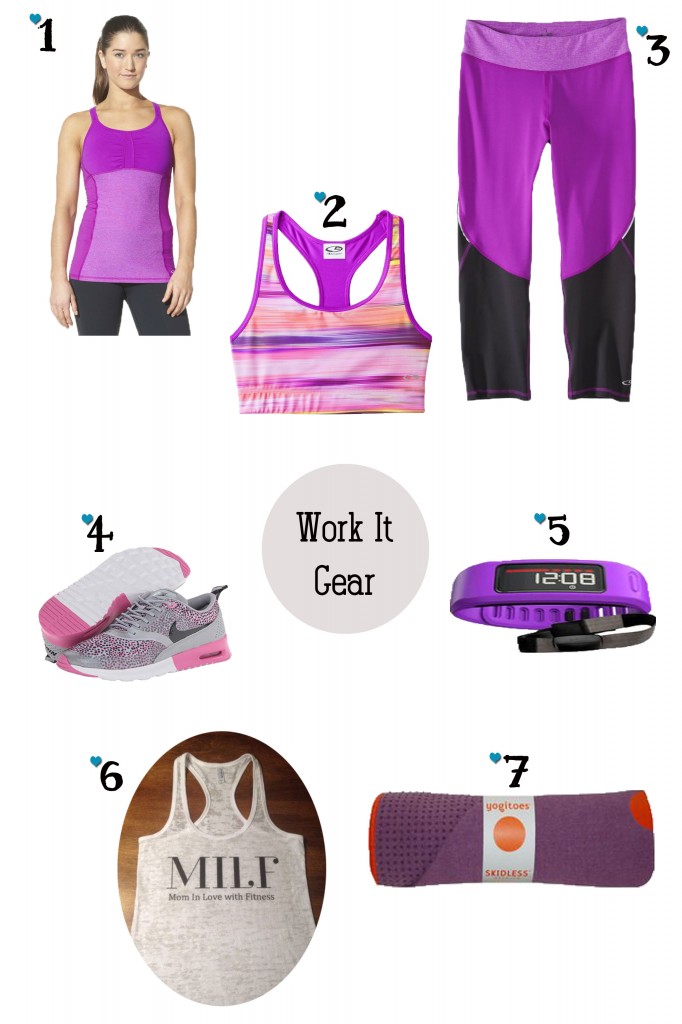 ShuGar Fix Mondays is a weekly inspiration series because Mondays deserve an extra dose of pretty. For more ShuGar Fix Mondays, click here!
Hello, dear friends! Hope your weekend was fun-filled. We spent the weekend tying up loose ends and doing last minute details for ShuGar Boy. It's kind of funny knowing any minute now he will want out. I'm so excited (and nervous) to welcome him into our lives!
As I tend to do, I am thinking ahead of life post-baby. At some point (not any time soon afterwards), I will get back into my work out routine. Many years ago, I lost a significant amount of weight and I am pumped to do it once again. I know what needs to be done and I will do it sensibly with time on my side. No diet, but just a consistent lifestyle routine of healthy eating and exercise.
In order to facilitate my goal to get back to pre-baby weight, I'm fantasizing of getting a whole new workout wardrobe. You must look cute while you sweat it out, right? These are some things I've been dreaming about. They inspire me to get motivated when the time comes. I just have to have that MILF tank. It has my name written all over it!
By the way, I am on the search for anyone who would like to guest post for my blog. I'll be taking some time off and welcome any contributors. Message me at mrs.shugar@gmail.com if you are interested.
Hugs!
|1| Target Purple Tank |2| Target Racer Bra |3| Target Purple Capri Pants|4| Zappos Nike Air Sneakers |5| Garmin Purple Pedometer |6| MILF Fitness Tank |7| Sports Chalet Skidless Purple Yoga Mat