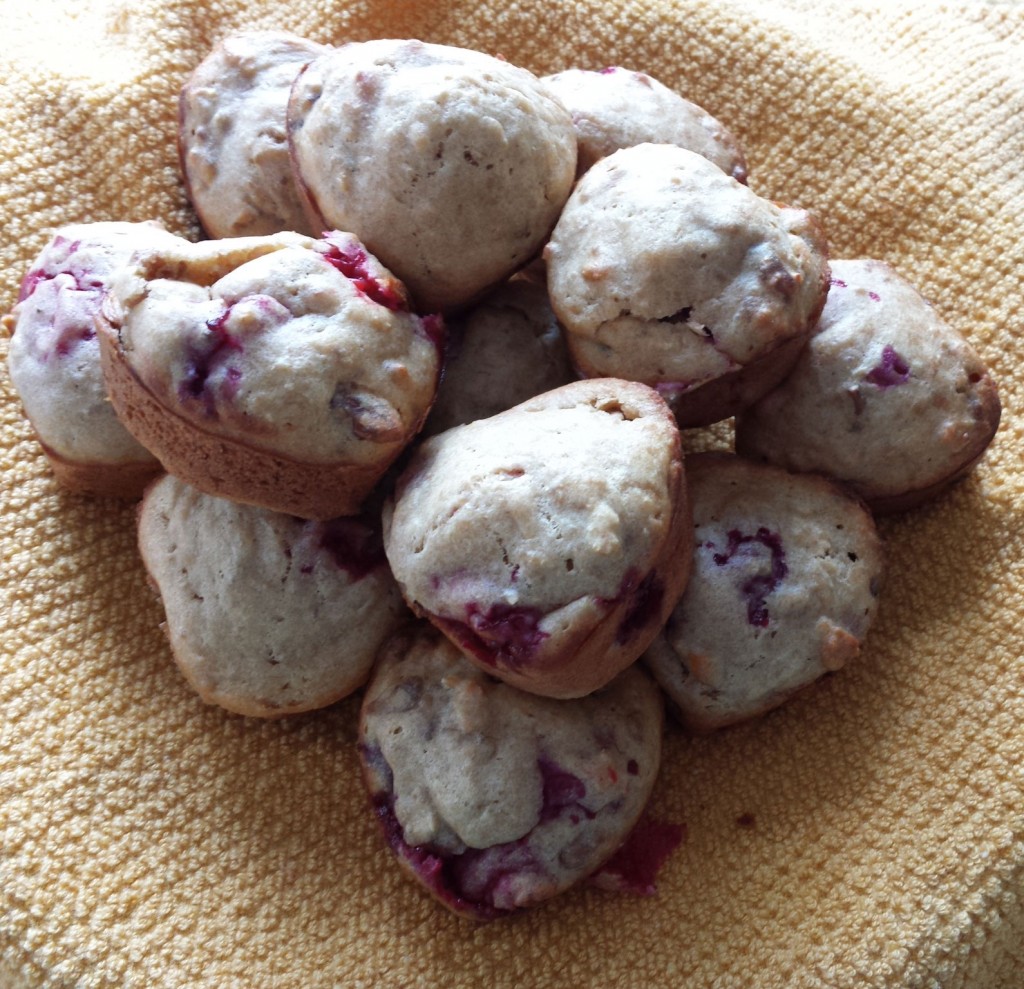 Hello, ShuGar Loves! Hope you all had a nice week. I cannot thank you enough for all the love you've shown as we prepare to welcome ShuGar Boy any minute now. Your support has touched both of our hearts. So lucky to have each and every one of you in our lives!
This is an extra special post because I am a self-professed foodie who is challenged in the kitchen department. I do love my food, but I struggle with cooking because I lack the talent to invent recipes. Thank goodness I am surrounded by great cooks and one of them is my sister-in-law. She's kind of a cooking goddess in my eyes because, as a practicing nutritionist, she makes delicious meals that are healthy.
The last time I saw her, she gave Mr. ShuGar and I these tasty raspberry muffins and I fell in love at first bite! I was happy to learn that they are low in sugar, which helps me now with my borderline gestational diabetes. Want to know the best part about this recipe? It's super duper easy to make!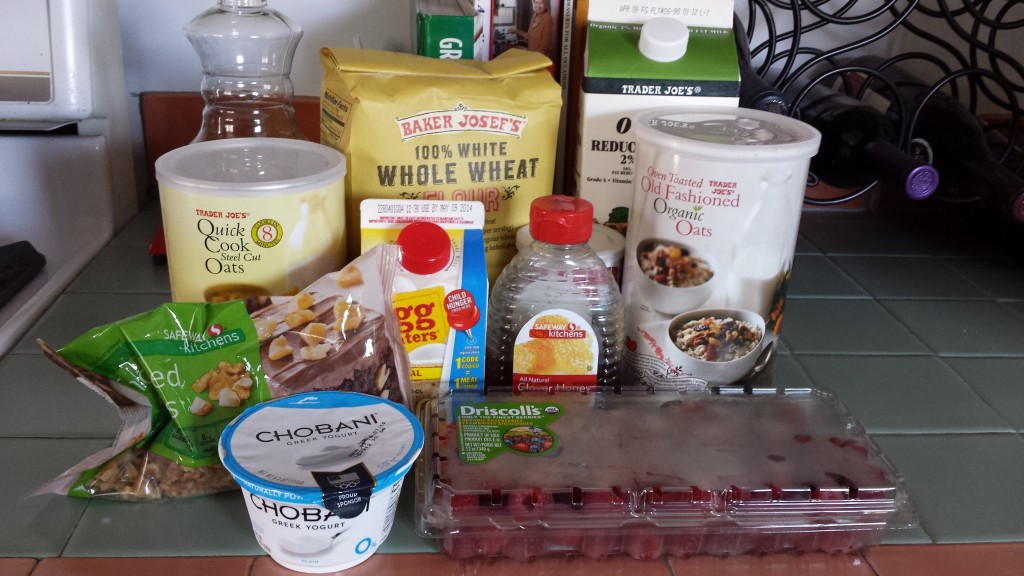 Ingredients:
1 1/2 cups of flour (can replace with 1/2 whole wheat flour or use all whole wheat flour)
2 tsps baking powder
1/2 cup whole oats
1/3 cup steel cut oats
1/4 cup egg beaters
1 cup skim milk (I used reduced fat milk)
1/4 cup canola oil
1/4 cup plain yogurt
sugar, honey, or splenda to taste
1 cup of desired fruit (e.g. raspberries, blueberries, strawberries, dried fruit like apricots or cherries)
1 cup of desired nuts (e.g. walnuts, pecans)
Cooking Time: 15 minutes or until muffins are golden brown
Serving size: 20-24 mini muffins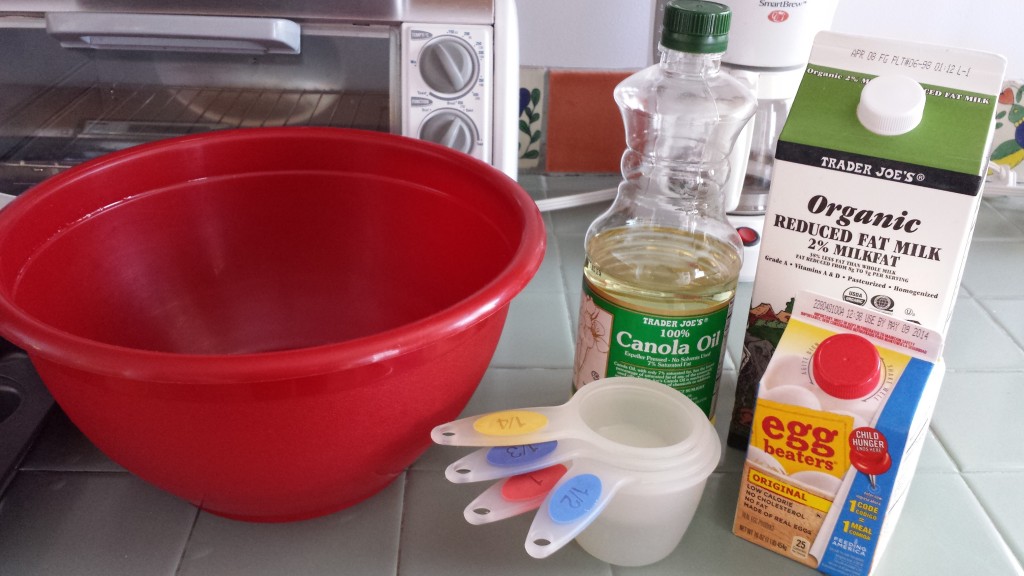 Mix together the milk, egg beaters, and oil.
Next, add the remaining ingredients and mix thoroughly.
Flour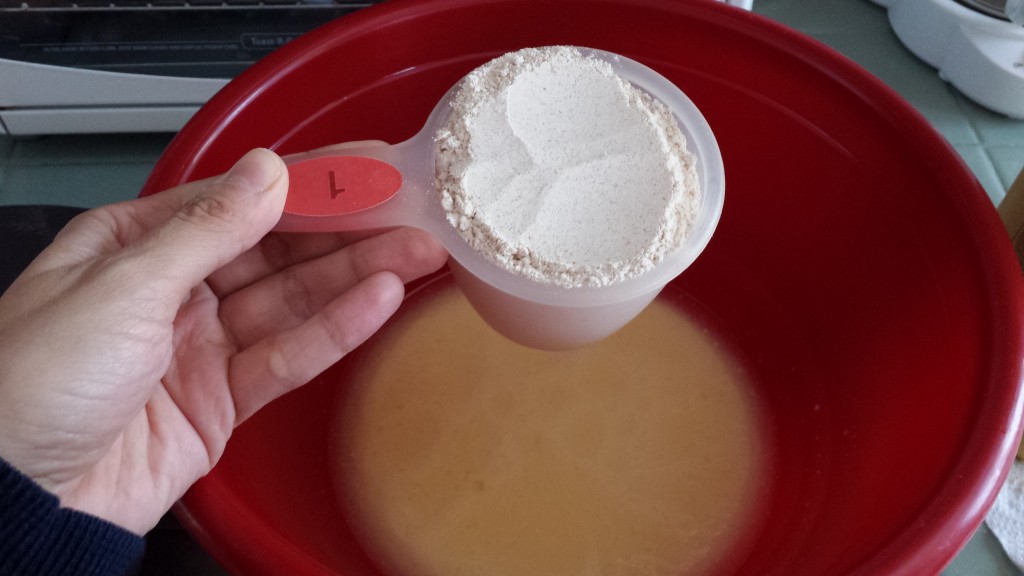 Baking powder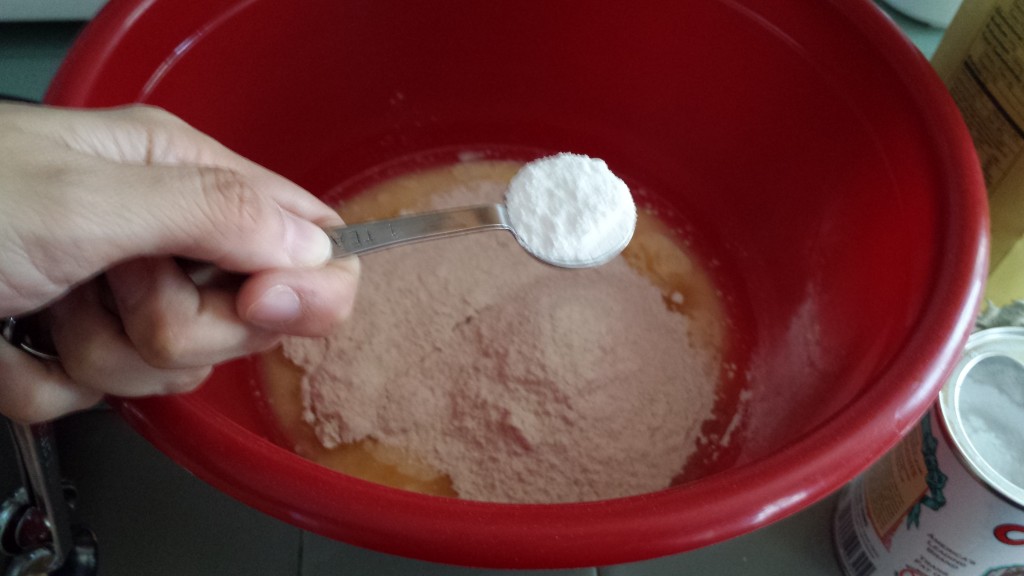 Whole oats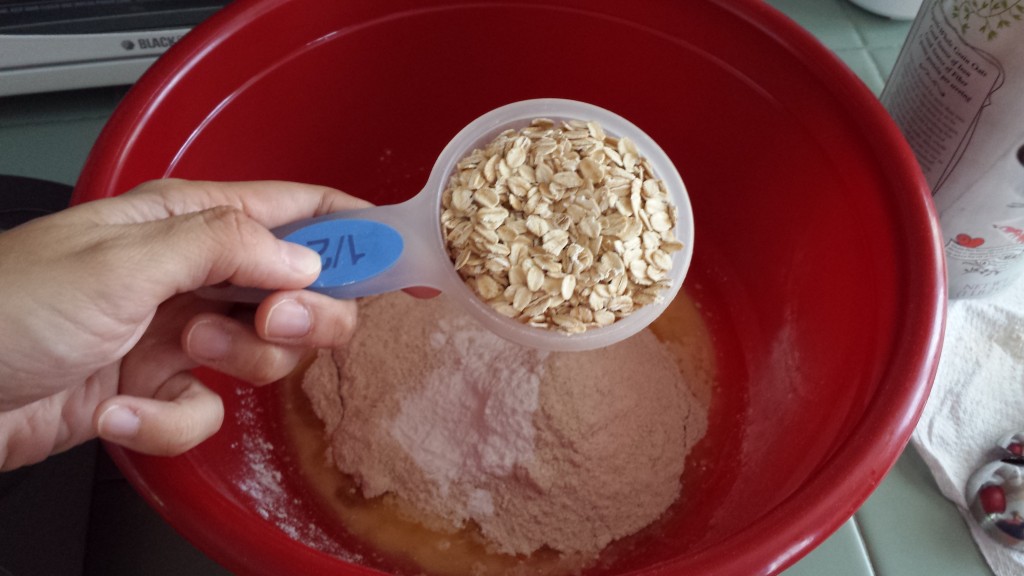 Steel cut oats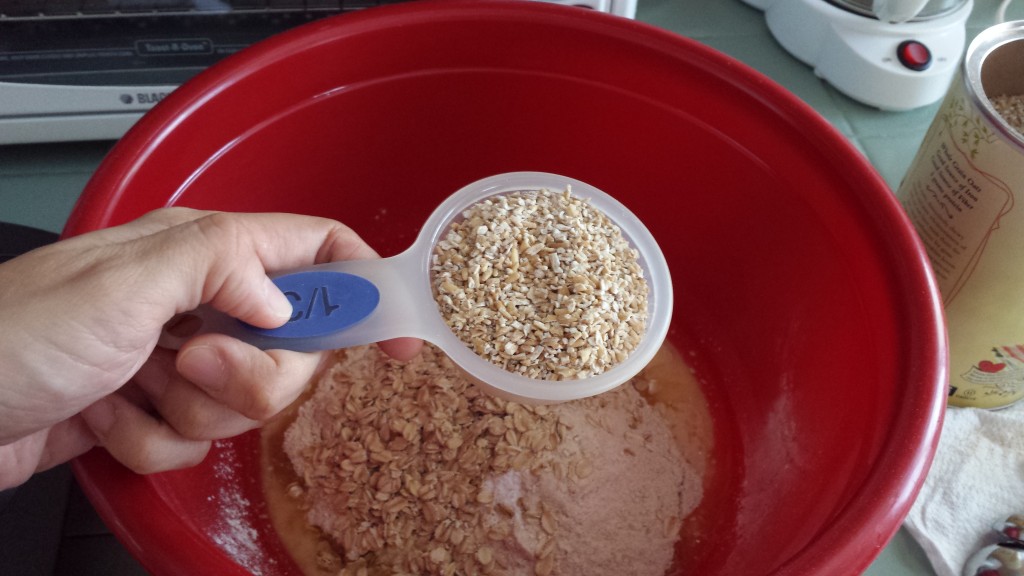 Plain yogurt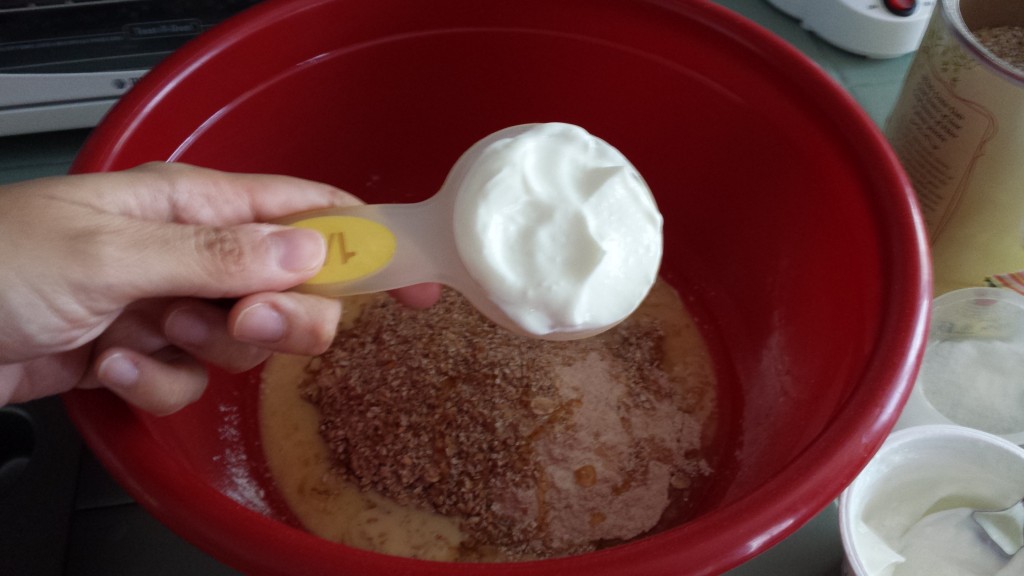 Sugar, splenda, or honey to taste. I used honey and very little of it.
My sis-in-law advised me to not over-mix, which I tend to do frequently. It should look something like these before and after pics below.
Next, gently add one cup each of the desired fruit and nuts. I used raspberries (Mr. ShuGar's fave) and walnuts (high in DHA for ShuGar Baby).
Grease your mini-muffin cups with cooking spray. Of course, I had to use my heart muffin trays.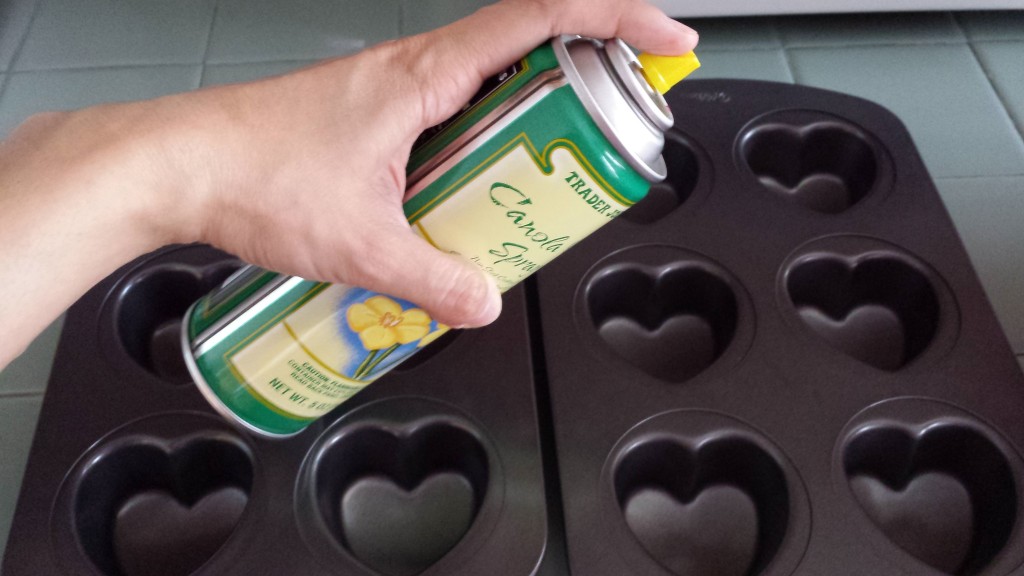 Fill the cups to the top.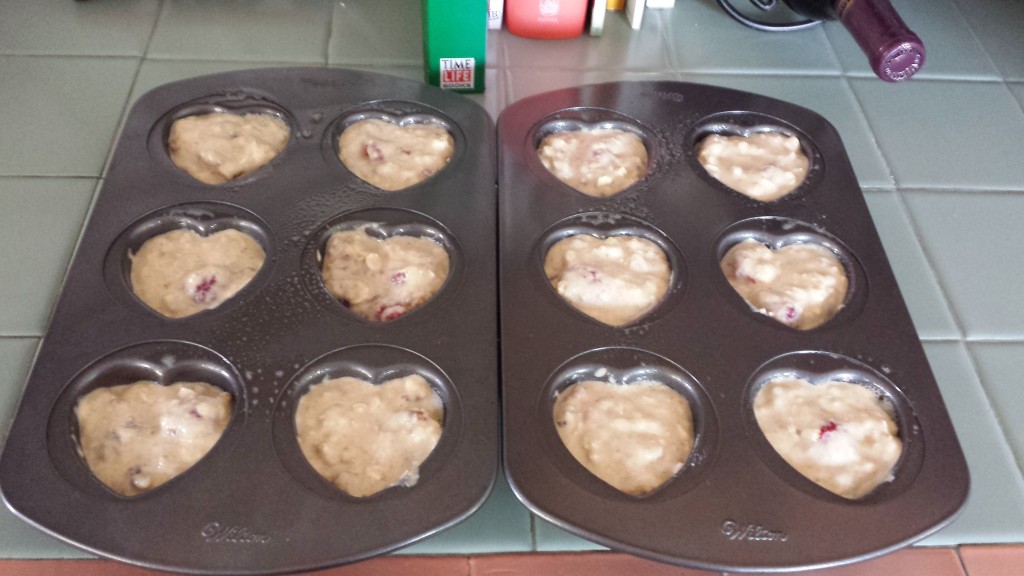 Bake at 400 degrees for approximately 15 minutes or until muffins are golden brown.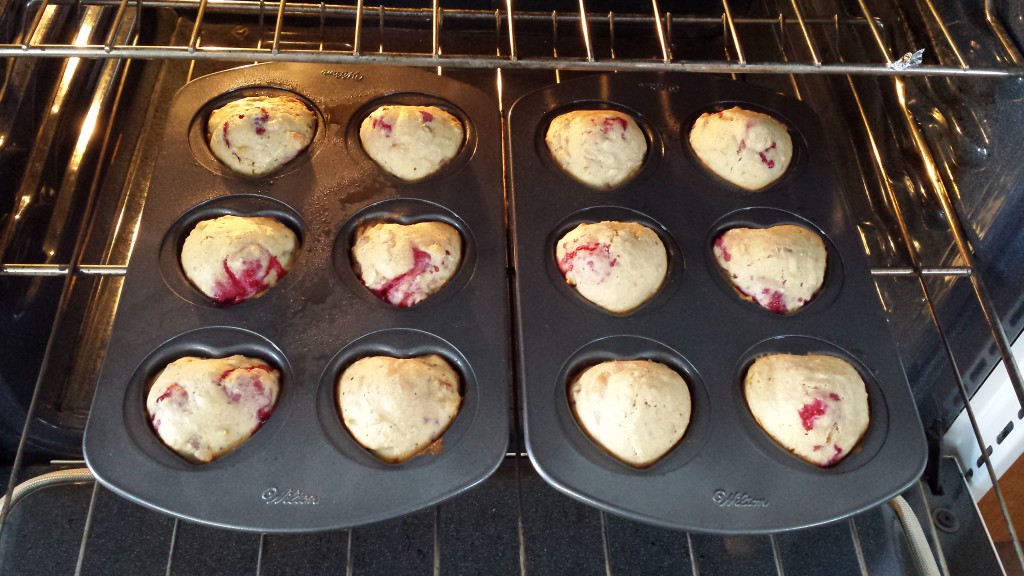 Once they are done, let them cool a bit and enjoy! I personally love eating my muffins when they are still hot and I add a bit of butter in the middle. Oh, pure heaven!
Hope you get a chance to try this recipe and savor this healthy treat. I finally have been able to satisfy my sugar craving.  A big thanks to my sis-in-law for sharing her recipe with all of us!
Happy Friday to all!
Photo credit: Carmen Garcia-Shushtari