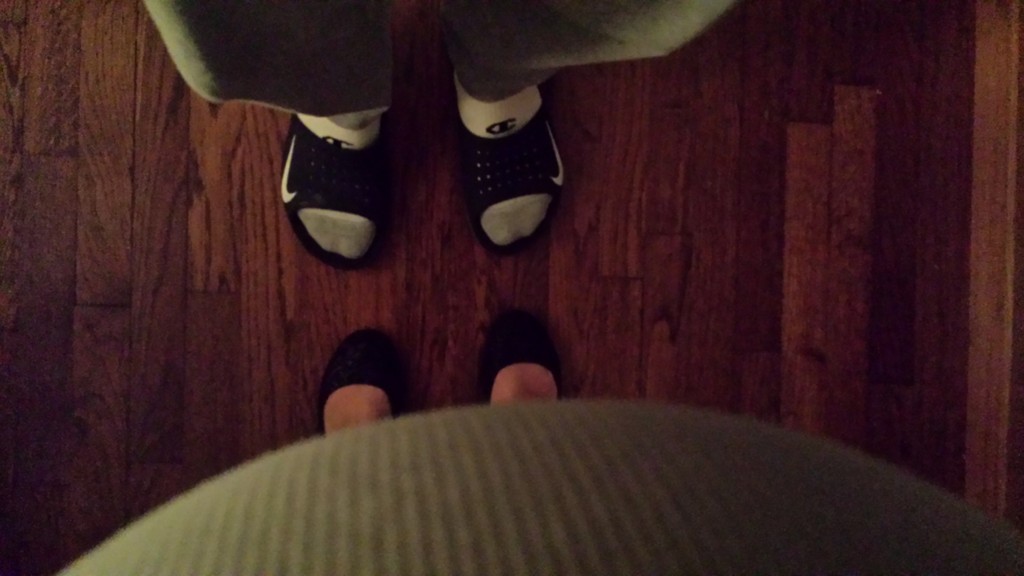 The All You Need is Love Project is a movement to inspire more love on this planet. The more we come together, the more love we can share. Join the revolution here!
Today's Love Topic:
How do you know when you are in love? What does it feel like to you?
So excited to begin the All You Need is Love Project with you! It's been months in the making and today is the official kick off! I'll have more info at the end of the post on how you can join in the love today or any time.
The picture above captures the moment every day I feel love. Any of you lovely people who live with your partners can hopefully relate. I feel love when I park my car in the driveway, walk to my door, insert the key into the key hole, turn the doorknob, and then it happens…
I walk through the threshold and hear Mr. ShuGar say, "Hi sweets." That's it. This is the moment I feel the most love every day. Every inch of my body becomes drenched in so much love because I am finally home with the love of my life. All the stress of the job and the commute somehow melt away and in that second when I hear Mr. ShuGar's voice, life stands still.
My favorite part is when he comes to the door and reaches out to hug me. Oh, swoon! This just melts my heart because we always greet each other with a hug and kiss. It's a ShuGar tradition we will pass on to ShuGar Boy, no doubt. The feeling inside is powerful; it sort of frees your mind and sends you into a state where you feel like you are floating. My heart even feels lighter when I hear or see Mr. ShuGar after a long day of being away. His touch is love, like John Lennon said in Real Love. His voice punctuates this feeling.
So how did I know this was love? To be honest, I had said, "I love you" twice before in previous relationships. Silly me. If I had only known what true love was. I'm sure there was some version of love in those relationships, but it's not even close to the profound devotion I have for Mr. ShuGar. Our marriage is in a different galaxy all together. I knew I loved him when I realized I was not settling. I recognized this relationship as love when I understood I would do anything to make Mr. ShuGar smile. It was limitless.
A moment of clarity for me was when I realized I love the "me" that he brings out every time we are together. I recall not liking who I would become with other partners. It's as if they would bring out the worst in me and I didn't like that version of myself. It wasn't the real "me," but I didn't know any better. Love shouldn't be hard because life is challenging. Love is the easy part; it's getting through life's roller coaster which puts a strain on all of us.
I knew our love was everlasting when I began to be inspired by Mr. ShuGar's presence in my life. Something important to note is that I was "whole" when I met Mr. ShuGar; he is not my other half. We are two wholes who make a stronger union together. I don't depend on him for my happiness. No one should depend on anyone/anything for happiness, but ourselves.
Love feels like the universe just granted you permission to enter into a secret world just for two. This world may not always be perfect, but you have someone you trust and adore to walk with you, hand in hand. Nothing can obstruct this love because together you have super love strength.
Do you want to read what others have to say about this topic? Here are snippets from your take on what love feels like and how you knew it was the real thing.
Erin from Read at Home Mama says – "I'd always heard the phrase that "when you know, you know!" but it wasn't until I met my husband that I actually discovered the truth of that phrase. Every time we made eye contact, I felt butterflies; my heart beat a little faster; and I found myself unable to think of any man except for him. I could say that the last time I fell in love was when I met my husband 12 1/2 years ago….but every time he tells me I'm beautiful, reminds me of what a good mommy I am, or even if he clears the dishwasher or picks up our son's toys, I fall in love with him all over again. And that feeling feels like warmth starting in my belly and spreading its way up, down, and all around my body until I feel like I've been swimming in sunshine."
Kristy from Twist & Sprinkle says – "Love feels like home to me. Being with my boyfriend I feel like I am at home…the place of comfort, joy, warmth, and happiness. There is no other place I would rather be. When he gave me the feeling my 'home' gives me that is when I knew he was the right one for me."
Julie from Home is Where the Heart is says – "Before I met my husband, I always asked others how you knew when you were in love. People always told me that you just know. So guess what? When I met my husband, I just knew! I loved him and I knew I was meant to spend the rest of my life with him."
Today's Discussion Topic:
What words would you use to describe that feeling of being in love? How do (did) you know when it's (was) the real deal?
Next Week's All You Need is Love Project Suggested Topic:
How do you show you love someone? What are the simple things you do for your family/partner/friends to demonstrate your devotion? Feel free to share photos of what you do and link up next week!
Interested in spreading more lovin' today? Post a pic on facebook/instagram/twitter/google + about today's love topic or anything that inspires your heart. Don't forget to use the hastag #allyouneedisloveproject so we can follow you! You can also post any lovely pins to the pinterest board All You Need is Love Project.
Join in the love revolution below. Ready, set, love!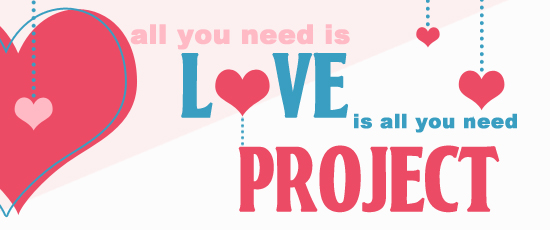 Photo credit: Carmen Garcia-Shushtari and All You Need is Love Project image Santo Chen