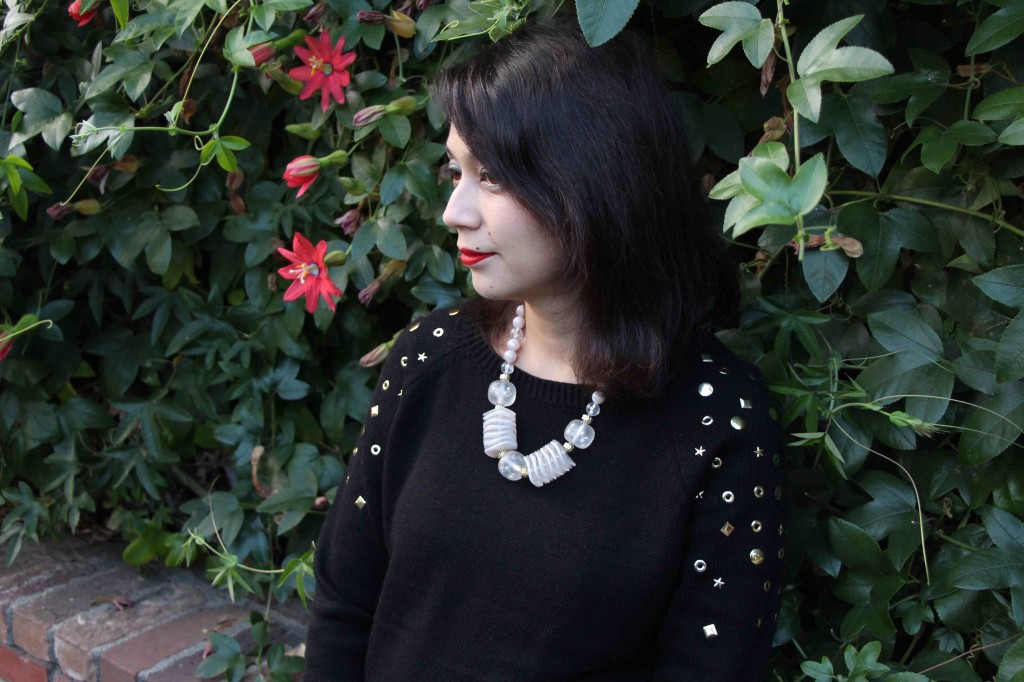 Hello, friends! How was your weekend? Have you been busy sticking to your New Year's resolutions? I went to the gym this weekend (as my usual routine) and it was packed. I guess it's filled with folks resolute on losing weight. Let's see how long it stays this crowded. We had a productive weekend: We bought a dresser for our ShuGar baby! It's so cute. I can't wait to show you the grand reveal. We also finally sent out our baby shower invites. We still haven't managed to complete our registry. Gosh, it is so complicated and time-consuming.
The moment I discovered I was preggo, I vowed to stay in my regular clothes as long as I could. After all, maternity fashion can be so pricey!
Of course, my attempt at saving money didn't last that long because I gained significant weight after the first trimester. The dreaded shopping trip was staring at me in the face and I could no longer ignore it! I decided at that moment, my mission would be to bargain shop for maternity clothes. I share this fashion post for other preggos out there struggling to buy a whole new wardrobe, which will only be suitable for a few months.
It's been a while since I've posted a fashion shoot, so I thought it would be rad to do one in Carmel on our babymoon and share at the beginning of the year. I am excited to confess that my entire outfit cost well under $100. Read the post below for the entire fashion breakdown. There's no need to spend over $100 on maternity pants when you can find great deals in the most unlikely places!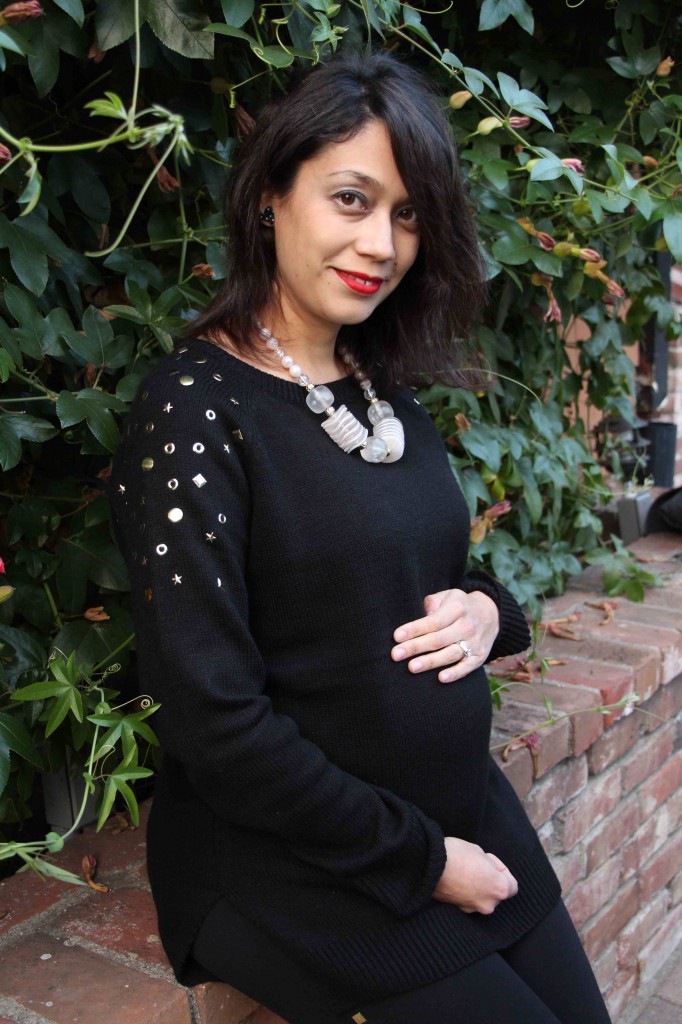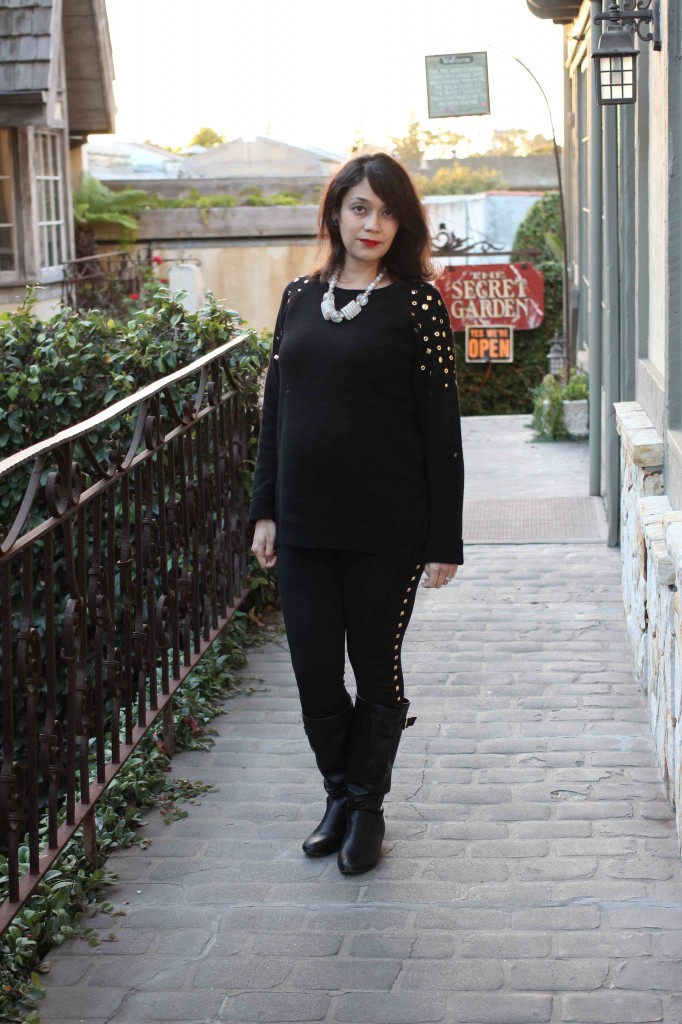 I am currently having a love affair with gold accents. My obsession is even spreading to home decor! I love pairing gold accessories with black; it's so chic and classic. My sweater and stretch pants were both purchased at Burlington Coat Factory for a total of $30.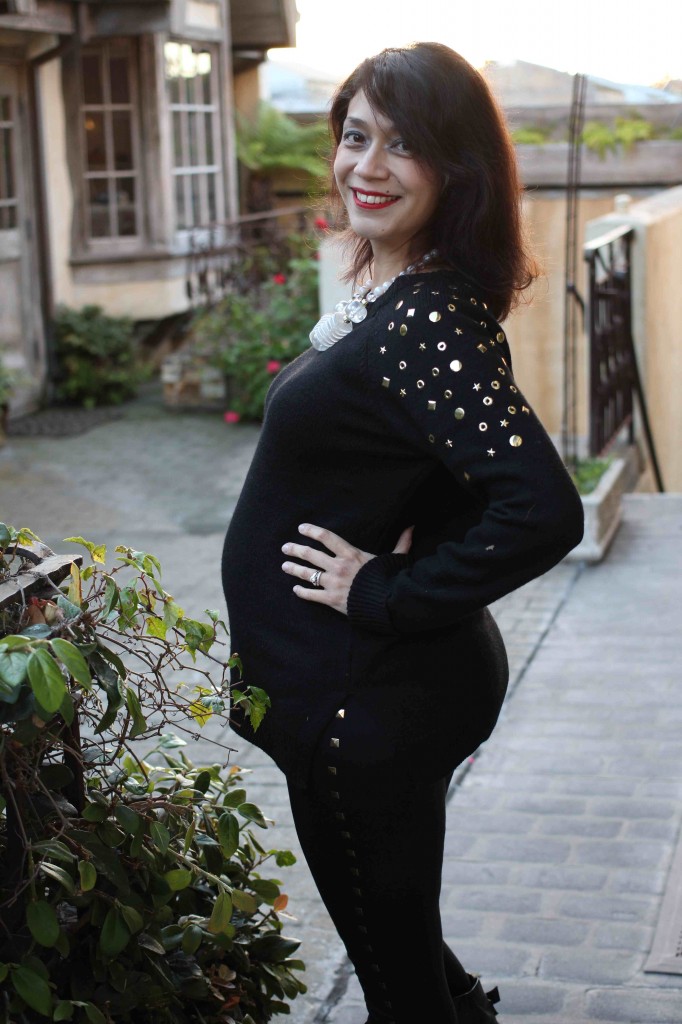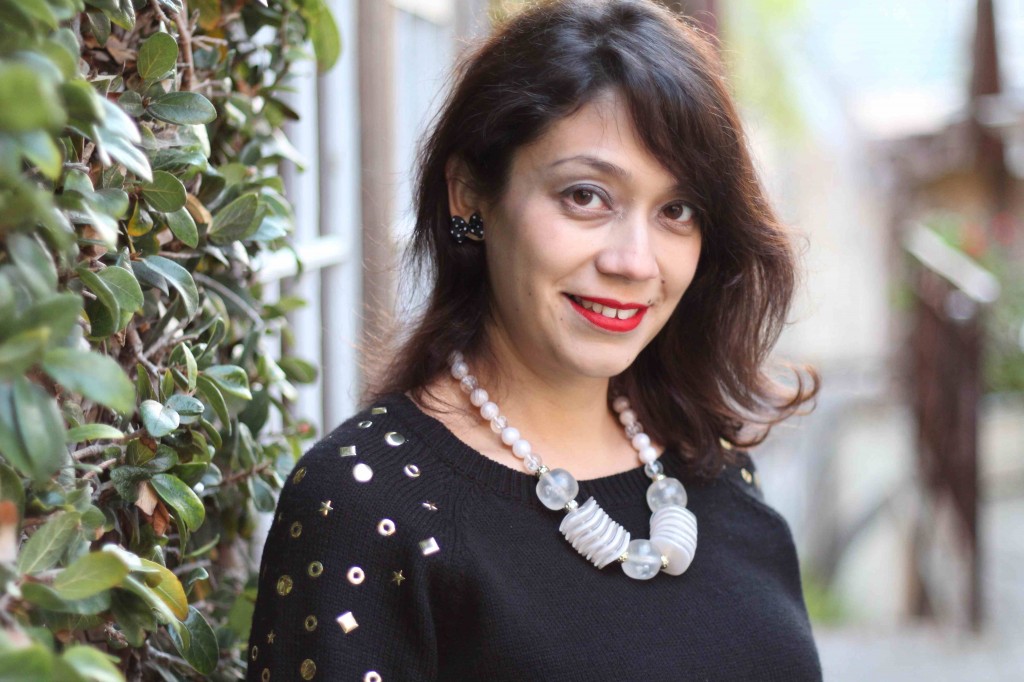 You know I can never leave the house without accessories! I would feel naked. My white necklace is one of my favorite jewelry pieces. My mother-in-law gave it to me and it's vintage. The bow-shaped earrings I found at Forever 21 for a few dollars.
Voila! Maternity fashion under $100! It can be done, you just have to look a little harder. For instance, I never thought Burlington Coat Factory would carry anything other than coats, but they have a maternity section with prices way cheap! Ross, TJ Max, Nordstrom Rack, and Marshalls all have stylish fashion for excellent prices that won't break your bank. I stay clear of any stores that have maternity in the name. Many times, you can buy plus-size clothing and make it a maternity look for more than half the price.
I hope I inspired my fellow mamas-to-be to spend less when it comes to dressing up our belly bump!
Do you have any shopping secrets you would like to share that help you save money? Inquiring minds would love to know!
|Burlington Gold-Studded Sweater – $16.99|  |Burlington Black-Studdent Stretch Pants – $9.99|  |Forever 21 Bow-Shaped Earrings – $3.80|  |Just Fab Black Boots – $19.99|
ShuGar Fix Mondays is a weekly inspiration series because Mondays deserve an extra dose of pretty. For more ShuGar Fix Mondays, click here!    
Photo credit: Peter Shushtari