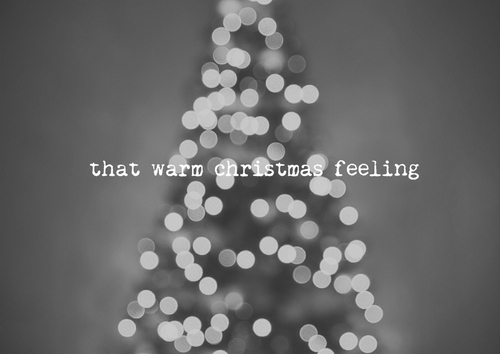 Hi friends! How was your weekend? Did you do anything exciting? We had a very productive weekend, which included bridal shower crafting for my sis, watching American Hustle, brunching with an old friend at Mo's, writing Christmas cards, and conquering our fear of starting our baby registry.  We were busy, but it feels great! As I've previously mentioned, Mr. ShuGar and I have a tradition of watching as many Oscar/Golden Globe nominated films and I will share my reviews here. Stay tuned for American Hustle!
Now, for this week's ShuGar Fix Mondays, it is Christmas themed because we are only a little over a week away! We are a movie-watching couple for sure.  It's what we do to unwind and have fun. Below are my Top 5 holiday movies I watch over and over and over again. They are all kind of quirky, but sweet and cute and perfect for the season!
I present to you the Christmas movies in these cool minimalist posters. I'm such a fan of this artwork and I'd love to begin collecting them. My Top 5 list is…
#5: National Lampoon's Christmas Vacation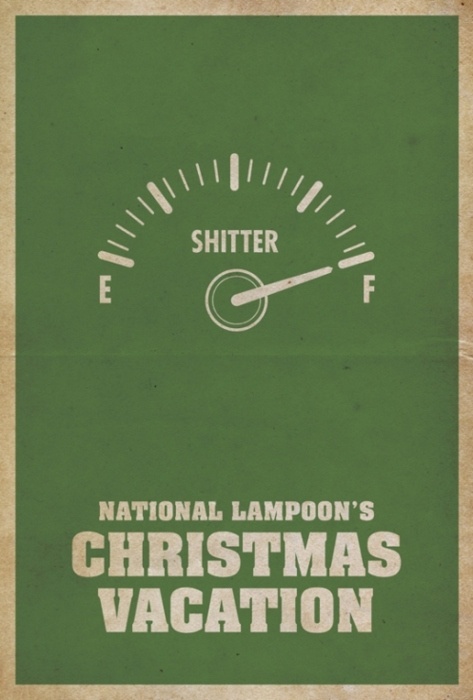 I just can't get enough of the cooky Griswold family and this movie does not disappoint with all the wackiness in every scene.  National Lampoon's Christmas Vacation begins with Clark (Chevy Chase) dreaming of what he would do with his much-anticipated Christmas bonus.  The devoted family man he is has him fantasizing of giving his family a pool so that they can have some fun summer times.
Of course, things don't go as planned and add to that both sets of parents-in-laws come to visit the family.  This is a formula for disaster, but comedic slapstick genius filled with awkward family moments, lots of Christmas lights, and the burning of a Christmas tree! You can't go wrong when Eddie (Randy Quaid) shows ups to make matters even more hilarious! My favorite scene of the movie is below because I just love Eddie's outfits and anything that comes out of his mouth!  National Lampoon's Christmas Vacation is written by John Hughes and directed by Jeremy S. Chechik.
#4: Love Actually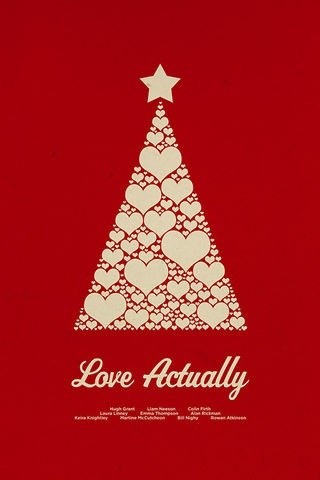 Love Actually has it all: Romance, drama, comedy, and tears. Perfect for the holidays! The movie follows eight strangers as they prepare for the days leading up to Christmas.  Of course, they are all somehow intertwined and the conclusion of the film shows you their connections in a sweet montage of Christmas cheer.  Love Actually depicts the different sides of Christmas, which include family drama, sadness, desire, longing, all converging together the night before Christmas.  The reason I love this movie is because it has the right about of cheesy sentimentality you adore during the holidays.  I am a sucker for a romantic scene and Jamie (Colin Firth) and Aurelia's (Lucia Moniz) lake scene is dripping with sweetness.  Love Actually is written and directed by Richard Curtis.
#3: Elf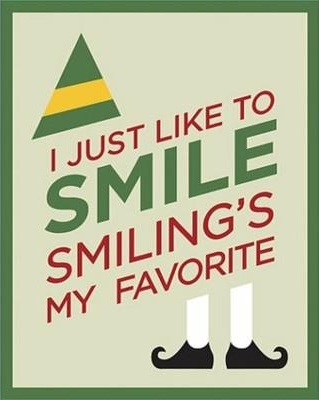 It ain't no secret that I am obsessed with Will Ferrrell and Elf highlights his comedic talent in the sweetest way.  Buddy the Elf (Will Ferrell) was raised by elves in the North Pole, unbeknownst to him that he is not actually an elf.  He sets off on a journey to find his true identity and discovers a lot about the "human" world he actually is a part of.  Sometimes, Will Ferrell can go a little overboard, but this movie captures more of the innocence of a stranger coming into our society, trying desperately to understand why humans do what we do.  I love how Buddy captures the innocence of children so beautifully.  Just watch him walk the streets of New York below! Elf is written by David Berenbaum and directed by John Favreau.
#2: Edward Scissorhands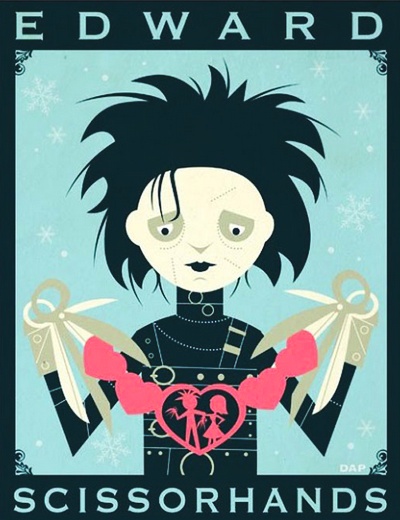 You can't go wrong with a Tim Burton movie. You know you are in for a quirky fantasy land treat and Edward Scissorhands is, in my opinion, one of his bests. It helps to have Johnny Depp, Winona Ryder, Dianne Wiest, Vincent Price, and Alan Arkin in the cast and an added bonus is the talented Danny Elfman composing the soundtrack. Edward (Johnny Depp) is a Frankenstein-esque creation who somehow is convinced to leave the protection of his castle on the Hill and enter the "real" world with the help of Peg's (Dianne Wiest) family.  This is a classic tale of the "other" struggling to fit in and being ostracized for being different.  The sweetness of this movie lies in Edward's quiet and sincere way he looks at and loves the world.  What gets to me every time is the love story between Edward and Kim (Winona Ryder).  Below is the Ice Dance scene in all its amazing beauty.  Edward Scissorhands is written and directed by Tim Burton.
#1: It's a Wonderful Life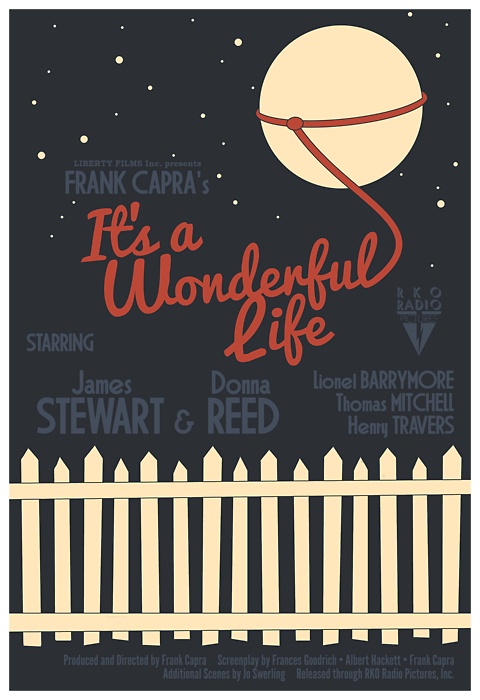 It is not Christmas without watching It's a Wonderful Life. It just isn't. I actually discovered this film later in my life, but I've been hooked ever since.  The film follows an ambitious, loving family man, George Bailey (James Stewart), as he unfortunately finds himself in a financial crisis days before Christmas. In all his desperation he contemplates the unthinkable, but meets a sweet angel, Clarence (Henry Travers), who shows him what life is really about. This is a classic and has been replicated in many forms since, but nothing compares to the original. James Stewart gives a powerhouse performance about the beauty of life and how we need to appreciate life for what it is.  My favorite scene is George courting his love Mary (Donna Reed) and offering her the moon. It's a Wonderful Life is written by Frances Goodrick and directed by Frank Capra.
Well, there you have it! Find your couch, some hot cocoa, and enjoy these Christmas movies. It's one of the joys I cherish every year!
What are some of your fave holiday movies? Which ones can you watch repeatedly and never get tired of them? I love discovering new ones =)
Wishing everyone a sweet Monday!
ShuGar Fix Mondays is a weekly inspiration series because Mondays deserve an extra dose of pretty. For more ShuGar Fix Mondays, click here!    
Photo credit: Christmas Feeling, National Lampoon's Christmas Vacation,  Love Actually, Elf, Edward Scissorhands, It's a Wonderful Life