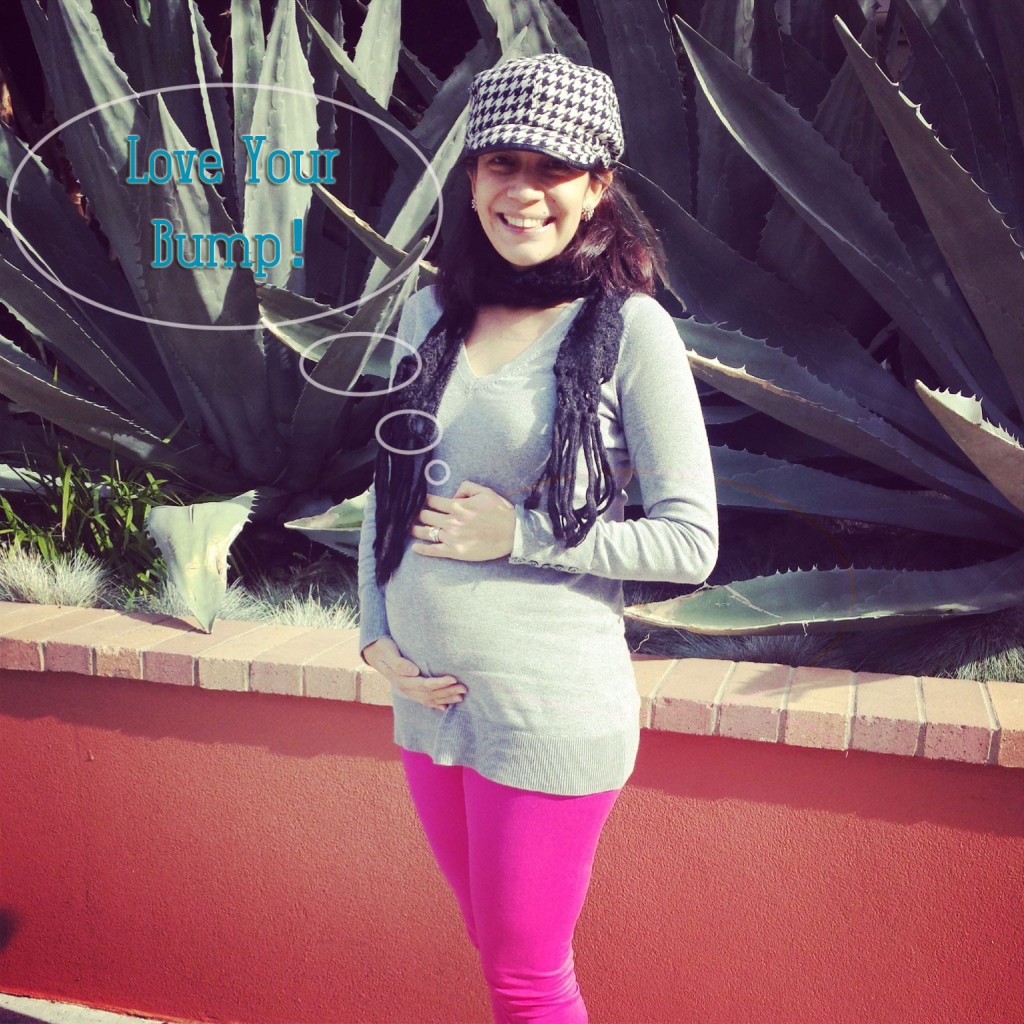 Mommy's Corner is a weekly series exploring our journey in becoming parents, our love for our ShuGar baby, and general topics related to mommyhood.
Boy, oh boy (no pun intended), I am so excited to reveal my first collaborative post with some pretty awesome bloggers! This post was inspired by all the beautiful comments, messages, and overall love you sent me regarding my pregnancy woes. I've decided to reevaluate this whole mommy-to-be journey and attempt a more positive perspective moving forward, at least I will try real hard to do this. After all, I am human (as we all are) and we all have our moments and our breaking points.
I present to you the unexpected joys of carrying a human being in your belly! Yes, you read it right. So much has been talked about regarding the inconveniences of being preggo, and trust me they are true. However, there's this other less-talked-about side we mommies-to-be experience, which makes this entire experience kind of rad! I would even say magical. Would you agree, mamas? Don't take my word for it. Below are a series of fun, insightful, and genuinely sweet thoughts on how it feels to have a beautiful baby growing inside of our bodies.  This post is a collaboration with these sweet mama bloggers who rock my world (in no particular order):
(Don't forget to read all about these fabulous ladies at the end of my post & show them some blog love by visiting them.)
I will weave my experiences among the other amazing mama bloggers. I asked these ladies,"What are some of the positives of being preggo?" They said…
Baby Movements Send Your Heart a Flutter
La Maman Heureuse: The biggest plus and the one I miss most, is feeling this tiny (and later not so tiny) babe move inside you. At first it's just a small flutter, the movement of tiny butterfly wings or little soap bubbles exploding inside of you. Later that gets replaced by rolling, kicking, punching your ribs (ouch) and seeing little hands or feet magically appear and disappear. I've never been more in awe and filled with fascination for the human body than at those times. It's truly magical!
Sunny With a Chance of Lemons: I'm currently just past halfway through my pregnancy, and everyday I feel more & more connected to the little boy within me. I absolutely love feeling him dance and kick!
La Belle Fabuleuse: Feeling the baby kick, move, hiccup
Mrs. ShuGar: You can't help but giggle every time you feel your little one move. At this point, he is still doing tiny movements, but they are so special. It's as if he is communicating with you in a special language only you and him understand. Every kick makes your heart skip a beat!
 A Special Bond Like No Other
La Belle Fabuleuse: Hearing the heart beat at appointments, Going to sonogram appointments
Mrs. ShuGar: You love this little person inside of you the moment you discover you are pregnant. It's like you have a new BFF and you would do anything to protect and care for this little one. He is with you at every moment of the day – while you drive to work, take a shower, watch tv, and sleep. The connection becomes stronger as the months pass and you can't imagine what it will feel like to shower him with kisses.
Sunny With a Chance of Lemons: I know raising this baby won't be easy, but he has already given my life more love than I ever could have imagined.
La Maman Heureuse: You always carry love with you 🙂 while holding them in your arms for the first time is something every new mama longs for after 9 long and sometimes enduring months, have them so close, nestled under your mama heart is something so special that you have to experience it to understand.
La Maman Heureuse: You always have a little sidekick with you, a Robin/Batgirl to your Batmama. As they grow more and bigger, the concept of having a baby inside of you becomes a whole lot more tangible and you get an interaction with your little one that makes you long for him or her even more. It's a special relationship you build up and through these 9 months you get this bond and idea of how they will be. I would always wonder if I would know her if she was born, cause suddenly you are not one anymore and they become their own little person. After a few hours I realized I knew her all along and she was the same girl I would love in and outside my belly.
La Maman Heureuse: Getting them to interact with you while talking/dancing/reading out loud.
Love Your Lady Lumps
Mrs. ShuGar: I never really gave it much thought how much pressure we women have to strive for the perfect body. It's so ingrained in our female psyche that we don't even question it when we look into the mirror. With a baby bump, you embrace the curves, the boobies, the jelly…all of it! And, the best part is you are not the only one. People love to see you get lumpier and bumpier! There's a sense of liberation that makes me feel sad for all women who struggle with body image issues. We seem to be oppressed by our own bodies and being pregnant is a "Get out of skinny expectations" jail free card. Mr. ShuGar told me yesterday he thinks I've never looked sexier. Love him!
Sunny With a Chance of Lemons: Perhaps my favorite part of my growing belly is how different I feel personally. I am more alive & connected to my true self than I ever have before. Pregnancy has granted me permission to feel purposeful in my life, to love my body and to love myself.
In Among the Heather: Pregnancy for me [was] the first time in my life where I felt no body shame. I was so proud of my shape. I felt beautiful. I researched pregnancy and learned so much about my body and what it was capable of. It was empowering and educational.  [I] suddenly felt no guilt or shame about taking care of myself (not pushing myself too hard, eating better, sitting when I needed to, etc.)
La Maman Heureuse: It's the one time that having a basketball attached to your body is acceptable and even considered cute/adorable/gorgeous LOL
La Maman Heureuse: It makes you love your body in all its shapes even more cause it does the most amazing thing ever: creating a new life
La Maman Heureuse: If you got it, flaunt it. I'm not one of those girls who like to wear skintight clothes ever , but while I was pregnant, I just loved accentuating my little belly and showing it off. I never felt more feminine than during that times. I always joke that it took me being pregnant to experiment with fashion and be more daring in my choices! Being a mama made me a whole lot more fashion forward!
Good Vibes from Everyone
La Belle Fabuleuse: [You get] all the good attention from everyone.
La Belle Fabuleuse: [You are] feeling more connecting to your significant other
Mrs. ShuGar: I love what pregnancy does to people I know and people who are strangers. It's like fairy dust! Living in L.A. where we don't generally greet strangers, I am in awe at the amount of good will shown to me because of my baby bump. People automatically smile when they see me, open doors, start conversations in elevators, and, my favorite, feel genuinely happy for me.  One of my gym sisters told me that she wants to touch my belly so that some of the magic can rub off on her. How sweet is that!
Indulging in the Pregnancy
Mrs. ShuGar: I'm not necessarily talking about food, but, instead, about the entire nine-month process of carrying a child inside of you.  It's kind of fun shopping for furniture, redesigning a room in your house, planning a baby shower, and eating (sensibly) what you love.
Mrs. ShuGar: I am loving shopping for maternity clothes! I want to show off the baby bump to the world. There's such cute fashion out there. Dying over it!
La Belle Fabuleuse: Planning the nursery and buying the clothes
La Belle Fabuleuse: Doing the registry
La Belle Fabuleuse: Food cravings
Isn't it kind of neat to think about this female experience and what we go through in these special nine months? Ultimately, I feel honored, blessed, and jubilant that I am carrying ShuGar boy in my tummy.
What was your pregnancy like? Do you remember only the good times? If you have never been pregnant, what thoughts do you have about pregnancy?
Finally, I'd like to conclude by expressing a HUGE thank you to my mama blog contributors for taking the time out of their busy mommy lives to share their thoughts. You ladies are my treasures and I am so lucky to have you in my blog life.  For more information about my blog contributors, please read below.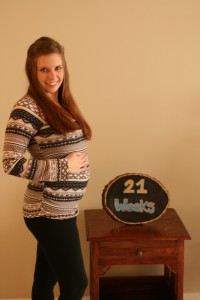 Kristen from Sunny With a Chance of Lemons – I'm blogging about my first pregnancy, becoming a new parent, fun with family, living healthily & choosing happiness.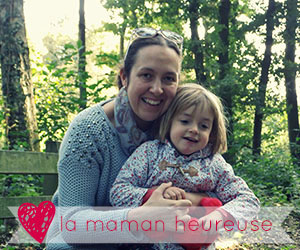 Cindy from La Maman Heureuse – La Maman Heureuse is French for the happy mama. Blogging about life as a mama with a little girl in Belgium and everything in between.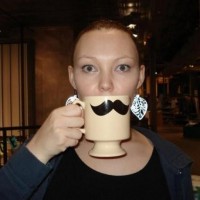 Heather from In Among the Heather – I'm a 30 something Canadian mother of one. I am crafty by nature and I love art in many forms. My life is lived with music constantly playing and a book in my hand.
La Belle Fabuleuse – Fashion Lover. Handbag Addict. Covets Louboutin shoes and Balenciaga bags. Loves all things McQueen. I post what I love.