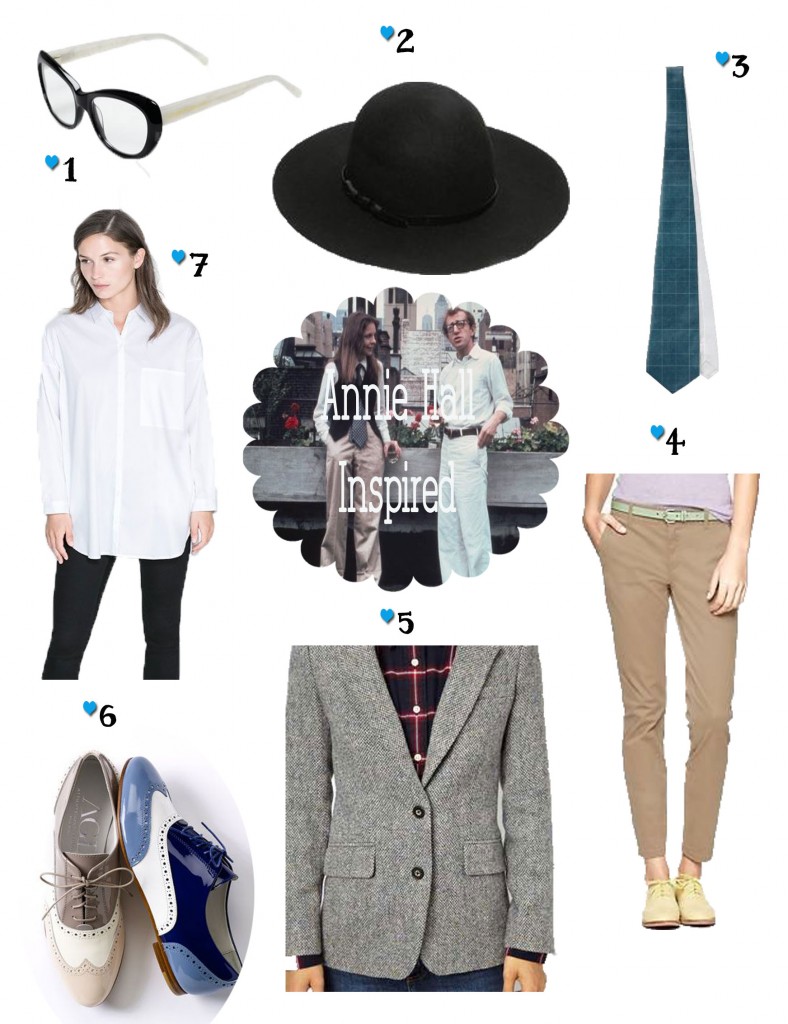 |1| Eyewear   |2| Floppy Hat   |3| Necktie   |4| Skinny Khakis  |5| Boyfriend Blazer   |6| Oxfords   |7| Oversized Shirt
Hello, ShuGar Lovelies! Did everyone enjoy their weekend? We had a relaxing and very productive weekend with family.  These are always my fave kind of weekends.
On Friday, I reviewed one the films I adore: Annie Hall.  For this ShuGar Fix Mondays, I took Annie Hall's iconic fashion into 2013.  As I mentioned during my review, Annie Hall's clothing throughout the film was a fashion moment where women began to embrace aspects of male clothing and feminize them.  Sort of reminds me of Coco Chanel and how she revolutionized the fashion world. I'd rock each and every piece above. I am obsessed with those glasses and that hat! I think it's kind of awesome when women redefine what is considered "feminine" and make it their own version.
This post is dedicated to those trail-blazing women who weren't afraid to challenge gender rules and, instead, opted to bend them.
Happy Monday to all!
ShuGar Fix Mondays is a weekly inspiration series because Mondays deserve an extra dose of pretty. For more ShuGar Fix Mondays, click here!