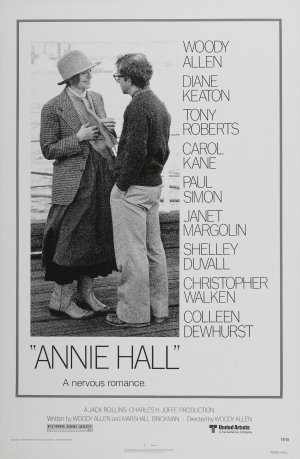 Hi all! How was your Halloween? We had tons of fun! Mr. ShuGar and I dressed up as the main characters in the indie flick Juno.  In case you missed it, check out my fb or instagram for pics.
Mr. ShuGar and I have a thing for Woody Allen. I acknowledge that Woody Allen is not for everyone. Myself, I can only take him in low doses, but, in my book, he is a comedic & writing genius.  Besides Midnight in Paris and Blue Jasmine, I prefer Woody's older films when he was in his prime. By far, my fave film of his and one of my fave of all time is Annie Hall. This movie redefined what we now refer to as romantic comedies. It's smart, funny and so-not-sappy.
Annie Hall is directed and co-written by Woody Allen. Before this film, he was making a lot of slapstick movies, but this film took a more serious tone, while still having laughs inserted into almost every scene. The film is about Alvy Singer (Woody Allen), a pessimist and uber-neurotic New Yorker (sound familiar!) who attempts to understand the dissolution of his relationship with the quirky and endearing Annie Hall (Diane Keaton).
Not keeping to the "normal" chronological archetype of boy meets girl, boy and girl fall in love etc., Allen manages to jump around from past to present in an ingenious way that keeps you wanting more.  Allen goes way, way back to even his childhood to attempt to analyze why he is so screwed up.  Is it his parents fault? His family? We learn that Alvy has been married before and is wrought with insecurities.  Annie is also struggling with her own sense of self, while discovering that she is in love with Alvy.
The two have instant chemistry. My favorite scene in the movie is when they first meet. It's nerve-racking trying to strike up a conversation with someone you like by trying really hard to sound captivating, without looking too desperate. I remember those days! You know how men and women don't always say what they mean, right? Well, this scene demonstrates with mental subtitles what Alvy and Annie are each thinking, even though they are talking about something totally different.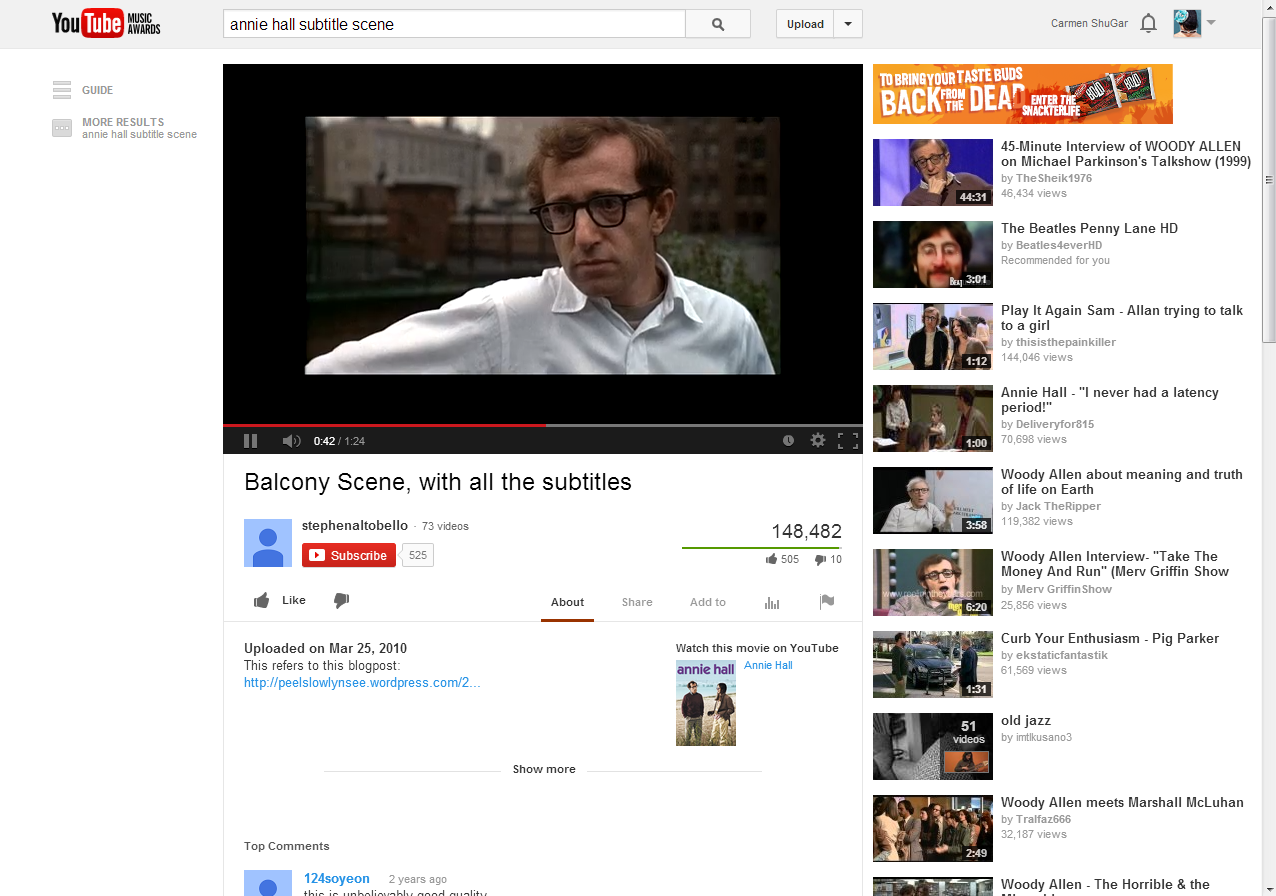 Been there and done that. Haven't you? You can see the attraction between the two and it's so sweet because they are not these perfectly chisseled GQ models; they're real people falling in love. They end up moving in together and that is the beginning of the end. I remember those times I lived with someone. It definitely complicates matters. What I love about this film is how we see it unravel and how both characters try to hold on to something that inevitably needs to end.
Diane Keaton's character is iconic.  From her "La-Di-Da" nervous comment to her distinctive masculine outfits, she created a character which many fell in love with till this day.  Her acting as Annie Hall is so natural and makes you feel as if you are her.  Even when she and Alvy Singer go on their first date, you can sense she is dripping with anxiety trying to be "the perfect date", while performing a song in front of the man she desires.
Ultimately, the writing is incredible. I can't believe what comes out of Allen's brain.  It's ingenious, heartfelt, hilarious and genuine. I wish more romantic comedies these days would take a page out of Annie Hall.  It shows that less is more, actually beyond more. All you need is great casting and an amazing script.
Mrs. ShuGar gives Annie Hall 5 out of 5 hearts.

I hope you watch or rewatch this movie! It will bring a smile to your face. For ShuGar Fix Mondays, I will attempt to find a modern version of Annie Hall's fashion.  Hope you have a relaxing weekend! We've got loads of home improvement projects planned. Let's see what we accomplish in two days!
Are you a Woody Allen fan? What's your fave movie of his?
P.S. I am obsessed with minimalist movie posters like this one below of Annie Hall.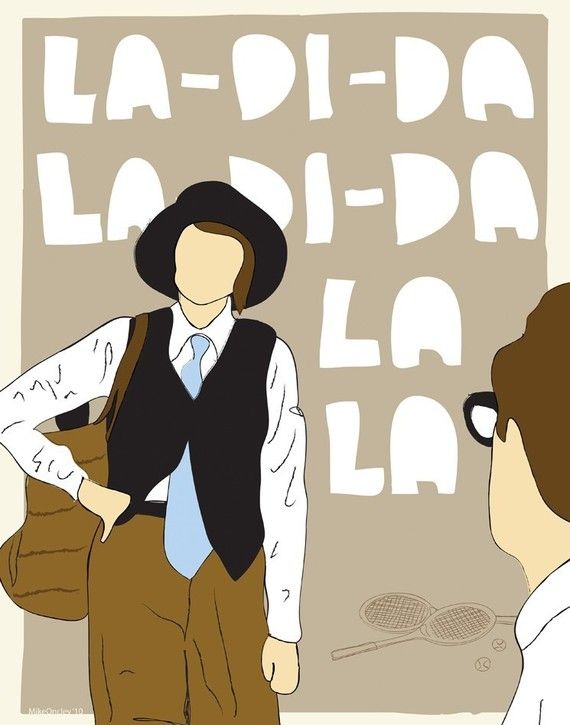 Photo credit: Annie Hall poster, La-Di-Da Poster