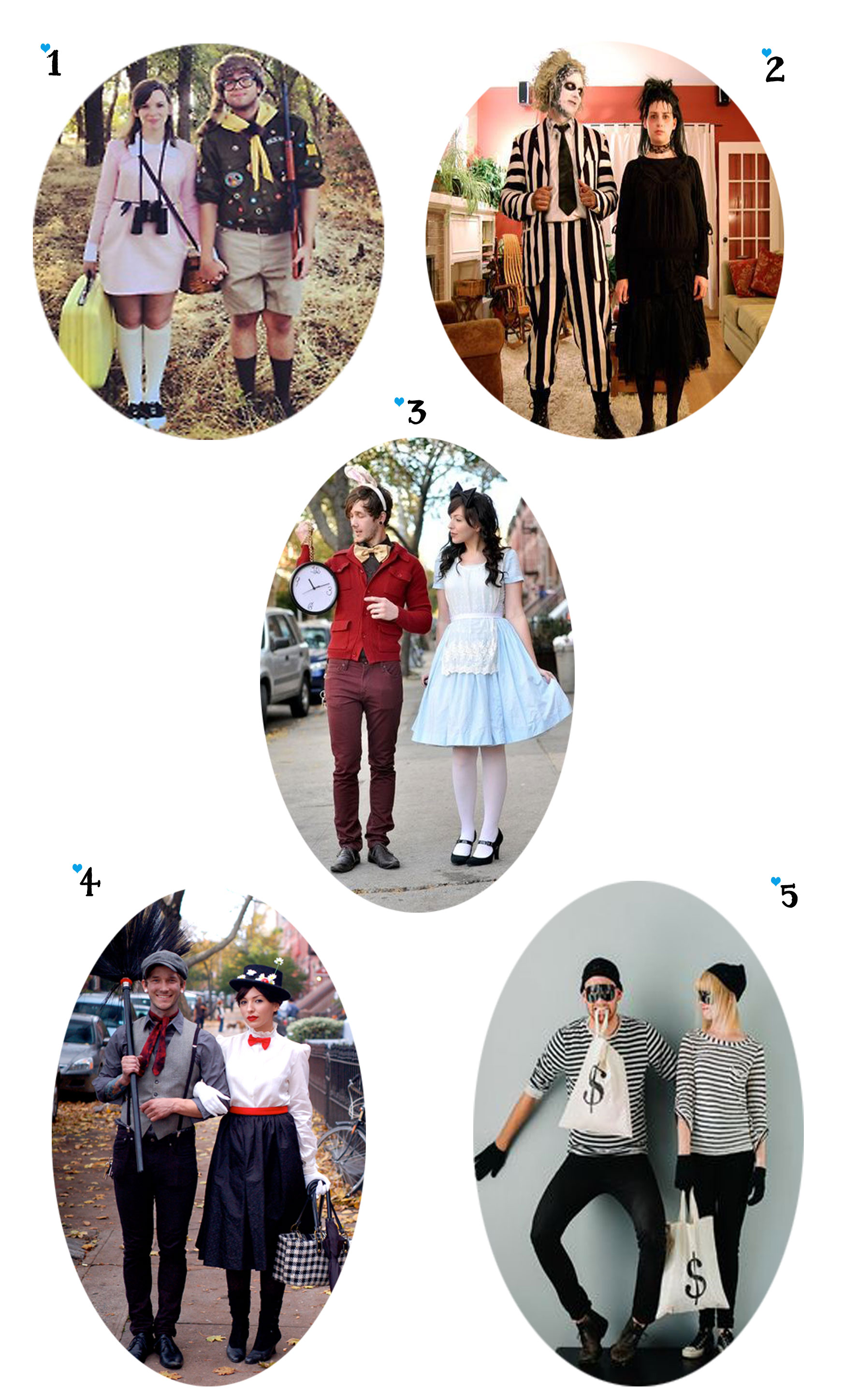 |1|  Moonrise Kingdom Costume  |2|  Beetlejuice Costume  |3|  Alice and the White Rabbit Costume  |4|  Mary Poppins Costume  |5|  Bandits Costume
It ain't no secret I am Hallowen fanatic. Just because I am adult, it doesn't mean I have to stop being a child-at-heart. Plus, who doesn't want an excuse to dress up, have fun, be creative and fantasize about being somewhat you are not for only a day?  Since my sweet Mr. ShuGar allows me to be this Halloween nerd, we like to dress up in couple's costumes.  I am lucky that Mr. ShuGar appreciates being silly.
Last year, he was a nerd and was his nerdette, with a blouse that said, "I love my nerd."  I can't just pick any costume because Mr. ShuGar has to be down with it.  Above are some fun and creative DIY couple's costumes that aren't too expensive or complicated.  Plus, I think your man wouldn't be hesitant in dressing up in these. I am obsessed with the Beetlejuice one! Although, I don't know if Mr. ShuGar would put all that makeup on. Isn't the Mary Poppins and Bert costume divine? I heart it! Oh, and that Moonrise Kingdom costume so sweet. One of my fave movies from last year.
Do you have any creative costumes you like?
Hugs, all!
ShuGar Fix Mondays is a weekly inspiration series because Mondays deserve an extra dose of pretty. For more ShuGar Fix Mondays, click here!