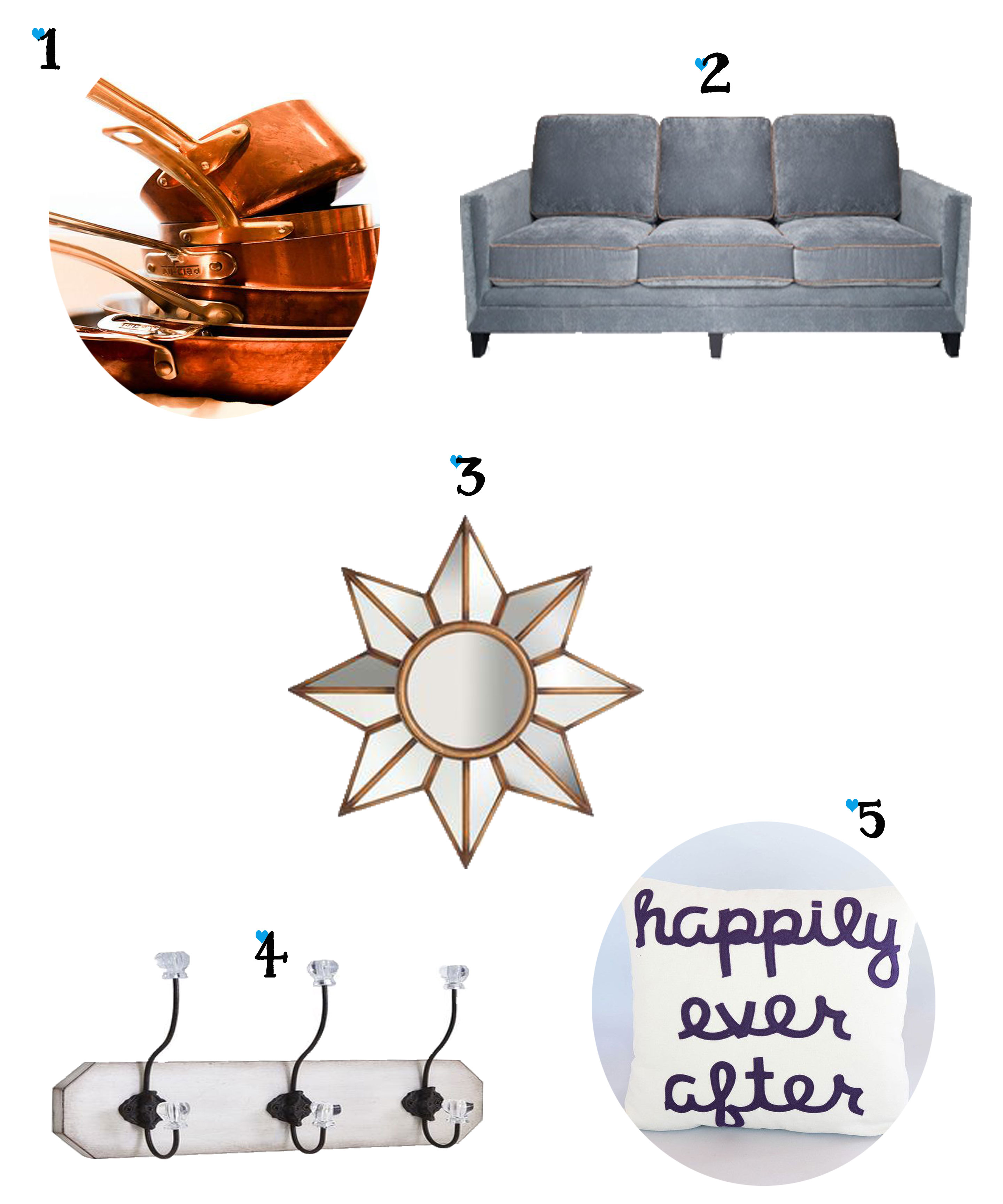 |1| Copper Dinnerware|2| Sofa – Similar|3| Starbust Mirror  |4| White Wall Hooks   |5| Happily Ever After Pillow
Hi all! I hope everyone had a fun weekend. I got the chance to finally see Rosemary's Baby. I know, I am with child and I have a morbid curiosity to see this movie now. What can I say? I love scary (good) movies. It was good, definitely, but not too scary.
Well, now that I am a big girl, I dream of wanting big girl things. For example, I fantasize all the time of what we'd do in our house with an endless amount of time and money.  So I go to Pinterest to start pinning my dream home aspirations.
Above are some of the things I am currently coveting, but this is certainly not an exhaustive list. My home decor aesthetic is clean, modern with a touch of vintage, and a whole lot of whimsy.  Little by little I will make this dream a reality. For the time being, enjoy my home fantasy!
Happy Monday to you!
ShuGar Fix Mondays is a weekly inspiration series because Mondays deserve an extra dose of pretty. For more ShuGar Fix Mondays, click here!