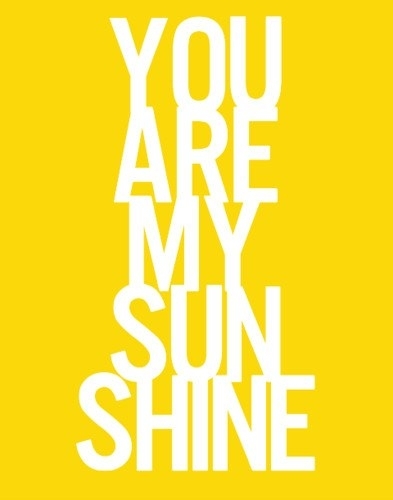 I love connecting with other bloggers.  It's one of the unexpected joys of blogging, which I cherish.  There are many rad women out there who inspire me all the time.  I am happy to announce that I have been awarded the Sunshine Award by the lovely Karen from KPsays.  Karen is so amazing and writes about beauty, fitness, her cute pets and so much more.  Definitely hop on by her blog and say Hi!
So, as part of my award, I have been asked to share some tidbits about moi. Here goes.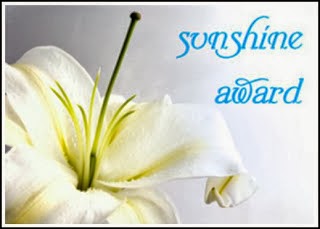 (1) Three things I would never leave home without
Hmmm….My sunglasses for sure. Living in SoCal pretty much guarantees there will be sunshine so driving without them can be painful.  My water because I try to keep myself hydrated throughout the day.  Finally, I would feel naked without my cell =)
(2) If you could have dinner with anyone in the world (living or dead), who would it be? And why?
Definitely my grandmother I never met, my mom's mom.  She passed away the year before I was born, but I grew up listening to stories about her from my mom.  A mother is such an important person in one's life. I would love to meet her and just talk to her. I want to know how she raised her family and how much she loved them.
(3) If you had a fairy Godmother who could wave a magic wand and change ONE thing about yourself, what would it be?
Well, this may sound pompous, but I have grown to love myself for who I am.  It has come with age and I wouldn't change anything.  Everything is a part of me and I value it all.  Ask me this same question after the ShuGar baby is born and I'll probably ask my fairy Godmother to help me shed the baby weight 😉
(4) What is your favorite comfort food?  If you have a recipe, please share!
Any type of pasta with shrimp makes my mouth water.  In addition, I am obsessed with  ramen. Pretty much anything in the noodle family is my comfort food year round. No recipe, but I welcome you to share yours!
(5) What do you do to keep fit?  Is there a fitness trend you would like to try?
I do Zumba and I swear by the power of Zumba in transforming your life.  I am a dancer so Zumba inspires me to work out because it doesn't feel like a chore. If I could, I'd do it every day!
(6) What do you drink first thing in the morning?
I stick to my morning routine every day by drinking half a glass of non-concentrated orange juice.
(7) Top three favorite songs/artists?
Easy! Beatles, Beatles, Beatles! My three favorite Beatles songs are (1) Across the Universe (2) Oh! Darling! (3) Don't Let Me Down
(8) Mac or PC?
Mac all the way! Once you go Mac, you never go back!
(9) Who is your girl crush?
My girl crush is Gwen Stefani. She epitomizes style in every sense of the word.
(10) What made you decide to start blogging?
I wanted to share my love of Mr. ShuGar and our journey in becoming parents. I ended up blogging about so much more and I have loved every minute of it.
I award the following sweet bloggers some Sunshine!
Please answer the following questions and abide by the following rules!
Include the award logo in a post or on your blog
Link to the person who nominated you
Answer ten questions about yourself
Nominate ten bloggers to receive the award
(1) What is your favorite childhood memory?
(2) What fashion accessory can you not live without?
(3) What junk food can you never live without?
(4) What is your favorite movie of all time?
(5) What is one thing that surprises you about blogging?
(6) What inspired you to become a blogger?
(7) What is one thing you love about yourself?
(8) Three words that describe your personality.
(9) Scary movies: Yay or Nay? Why?
(10) What do you do to stay fit?
Photo credit: You Are My Sunshine
*****************************************************************
Want more happiness? Join the happiness revolution with the Be Happy Link Up Crew!