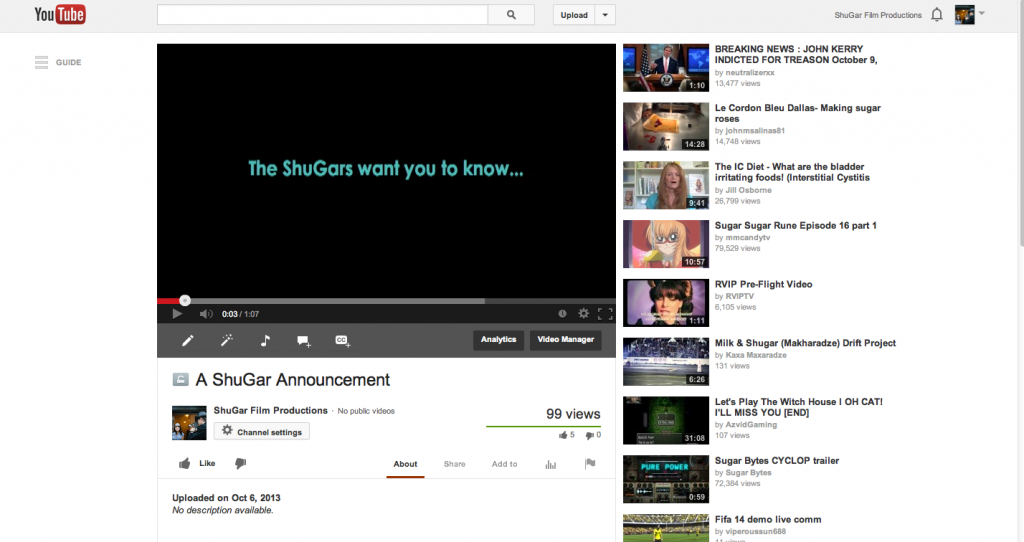 Dearest ShuGar Lovelies,
I am happy to share with you this video message from the ShuGars.  We made it with love and we hope you enjoy it! Once you finish watching, please continue reading below.
Yes! We're having a ShuGar Baby!!!!!!!!!!!! I still can't believe this dream of ours has come true, but it has. We feel so blessed for the little miracle growing in my tummy. It's a magical time for the ShuGars.
I remember when I was contemplating starting a blog I told Mr. ShuGar one of the motivating factors was to share our journey to become parents. We had a bit of a rocky road ahead of us conceiving so I wanted to chronicle what that felt like. Plus, I have never been one of those women who said since they were young, "I want to me a mom of five children."  That has never been me. In fact, in my 20's I never thought I'd ever get married, let alone actually have a baby!
It was falling in love with Mr. ShuGar which changed my entire life. I knew I wanted to be a mother because he would make an amazing father.  It is a true love partnership that has motivated me to become a parent. I share this with my readers so that you know that this is all very new to me.  I started this blog to describe my dream of becoming a mama, which may be unconventional for many.  I don't want people to feel the guilt I felt when women around me gushed about become mothers.  I never felt that, until now.
I share this with all of you so that you understand everyone has a different road in life.  Not all will feel the same feelings at the same time or ever.  It's ok to be different.  It makes us uniquely beautiful.
And with that, I give you all our love with this announcement. I must thank our dearest friend, Jim Pease, who shot our video announcement.  He is an uber-talented photographer/filmmaker who patiently filmed us sharing our ShuGar baby news.  He was so sweet throughout the whole process and was able to keep it a secret.  If you are ever looking for an amazing photographer, I highly recommend our sweet friend, Jim Pease.
I cannot stop smiling because we are the happiest people on earth.  I just can't wait to hold our ShuGar and tell the baby, "We love you."
ACup of ShuGar is a series exploring the sweetness of life. For more Cup of ShuGar, click here.
Video credit: Jim Pease
*************************************************************************
Want more happiness? Join the happiness revolution with the Be Happy Link Up Crew!