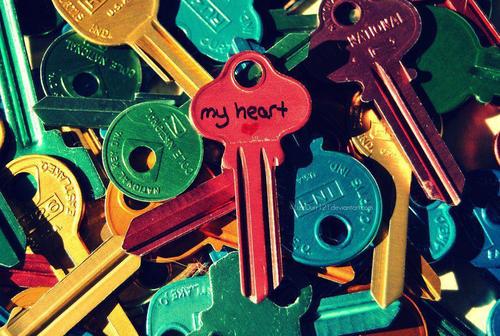 I am so happy to welcome you to my new and vastly improved blog! I've wanted to do this for so very long and I can honestly tell you it's been a dream come true. Everything you see, from the colors, to the font (which is the Beatles' 'bootle' font – of course!), to the hearts were all custom to reflect who I am as a blogger.  I heart it all!
I must thank Blair from Leap Marketing & Design, who was a doll to work with.  She patiently read through all my requests (which were many) and tailored everything to meet my needs. My girl, Blair, is uber-talented and, on top of that, super-duper sweet! I highly recommend using her for any of your design needs.
I still have some minor tweaking to do with my overall brand. I am so excited to work with the amazingly gifted #behappy leader, Erin, from Art Social to make this happen.  Can't wait to share the final results!
For now, please take this key and open my heart, which is my blog.  I share it with you with all my love.
P.S. I plan on doing my first-ever giveway on el blog in the next few weeks to celebrate this joyous occasion! More to come!
Photo credit: Keys
***********************************************
Want more happiness? Join the happiness revolution with the Be Happy Link Up Crew!