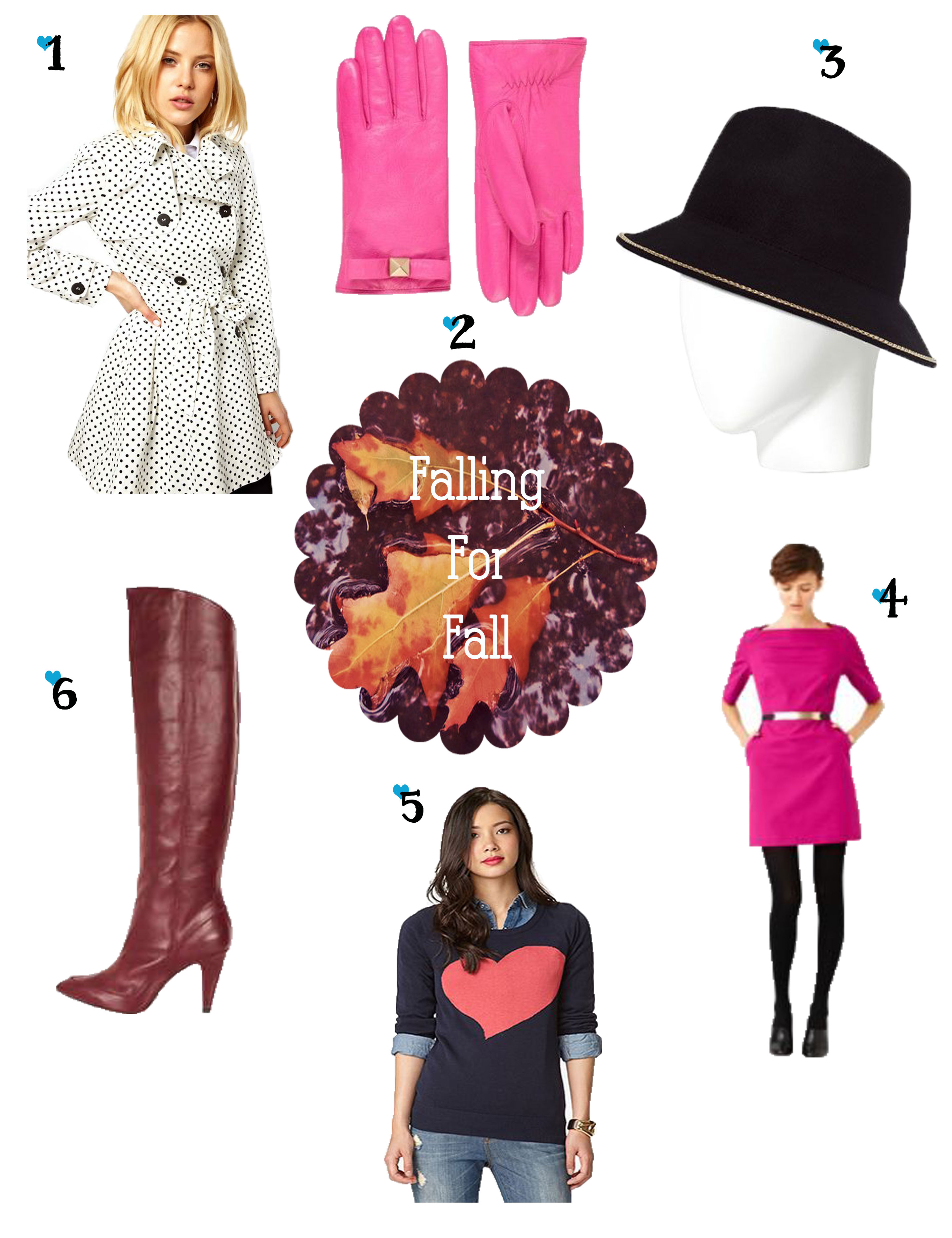 |1| Polka Dot Coat |2| Pink Gloves |3| Hat |4| Pink Dress |5| Heart Sweater |6| Burgandy Boots | Fall Inspiration |
Hello all! Long time no see! I had to take some time off to attend to some personal business, but I am glad to be back to my blogging world. I've missed it.
My blog redesign is almost done. I am so excited to unveil it to you all. I will be offering my first ever giveaway to celebrate so stay tuned. More to come!
It's officially fall and for me that means one thing: Fall Fashion! It's actually my favorite season because of the endless accessories you can wear. You know I am a fan of accessories and fall is the perfect reason to wear that cute hat, those stylish gloves or throw on a fun sweater. Above are some items I've been dreaming of. Ahhhh…time to start making that hot cocoa too.
I'm sending you all my love…
ShuGar Fix Mondays is a weekly inspiration series because Mondays deserve an extra dose of pretty. For more ShuGar Fix Mondays, click here!