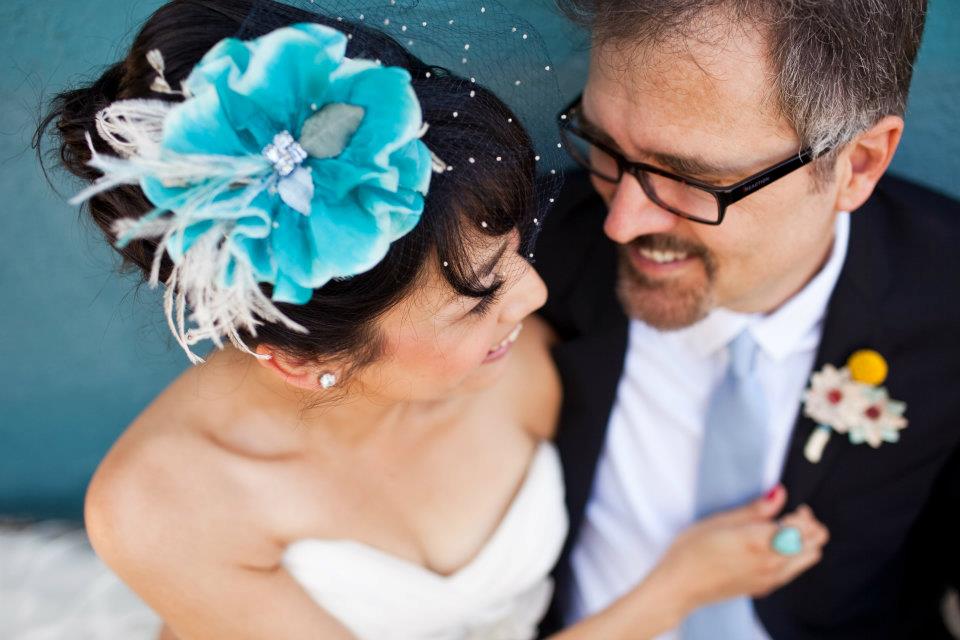 How do you know when you have met the "one" you want to spend the rest of your life with?  For those of us who decided to stay single throughout most of our twenties and into our thirties, this question becomes even harder to answer.  It's as if the older you get, the more cautious you become because the more you experience people who are "not the one."
I wish I could say there is a perfect formula to discover who the "one" for you will be, 100% guaranteed or get your money back.  Imagine how amazing that would be! No more heartbreak.  Although, I am glad I experienced a broken heart because it makes you appreciate true love when it enters your life.
I can share how I knew Mr. ShuGar was the husband for me.  I knew it probably a year into our relationship, but I never shared this with anyone because it was too soon to think such things (for me).
(1) Mr. ShuGar is attracted to strong, independent women.
Ladies, if your man is threatened by the money you make or the promotion you got, this ain't love. It's some distorted version of it.  Mr. ShuGar was turned on by my drive and ambition. I remember hearing him talk on the phone to his brother and he was bragging about all my accomplishments.  I was in the other room eavesdropping and my heart just melted.  He was proud of me and my achievements.  He supported them, regardless if I was making more money than him.  You don't need to apologize for your success.  His support spelled love for me.
(2) Mr. ShuGar is secure.  Jealousy really isn't in his vocabulary.
I've made this mistake many times in my past thinking that jealousy demonstrates how much someone cares.  It doesn't.  It's just them reflecting their insecurities on you and, frankly, blaming you for their low self-esteem.  At the time I met Mr. ShuGar, I had a male best friend.  I can't tell you how many previous guys had an issue with this.  Most of them didn't even want to meet my then best friend.  Regardless if my best friend was like a brother to me, they were rot with jealousy and insecurity.  Total turn off.  Mr. ShuGar never once demonstrated any signs of jealousy or insecurity.  In fact, he once told me point blank he trusts me and he believes in himself, so this leaves no room for petty jealousy.  Total hotness. By the way, this also translated to me being comfortable to trust him. (I have trust issues.)
(3) Mr. ShuGar and I have similar life visions. 
Even though we came from different parts of the country and different cultures, we had similar dreams and passions.  We both were on the same page as to where we wanted to live, kids we wanted to have, finances, our health and goals for our relationship.  Religion is the only place we differed, but it's a non-issue for us.  I discovered our similar visions by taking time to get to know him.  We didn't rush into anything, even though my biological clock was ticking.  I needed to "see" these things for myself, not just hear him say them.
(4) I can't imagine my life without Mr. ShuGar, even during fights.
I remember in previous relationships, I'd sometimes fantasize about breaking up and how my life would be.  I'd think about moving to New York and just starting over.  Nothing like this ever crossed my mind the moment I met Mr. ShuGar.  The more we dated, the more I wanted of him.  The more I wanted of him, the more I realized my heart was his.  The more my heart was his, the more I saw my life intertwined with his.  My dreams became our dreams.  Life all of a sudden became about our journey and building a life together.  It's almost as if my selfishness was diminished (but not completely eradicated).  Ultimately, I confirmed that Mr. ShuGar was the one I wanted to share my life with until I die.  I actually started to think of having children, if he would be the father.  My life was made sweeter by a million times.
I hope this sheds some light as to how to figure out when you have met the "one." It's so hard to know and remember in life there really are no guarantees.  You have to listen to both your heart and mind.  Don't be blinded by only your heart.  You've got to incorporate rationality into the relationship you will vow to keep forever.
Mr. ShuGar and I live our life with love, respect and passion for each other.  We cherish each other because we searched so long to find us.
A Cup of ShuGar is a series exploring the sweetness of life. For more Cup of ShuGar, click here!    
Photo credit: Us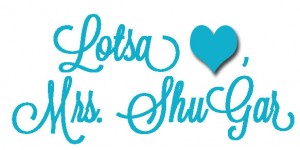 *******************************************************
Want more happiness? Join the happiness revolution with the Be Happy Link Up Crew!