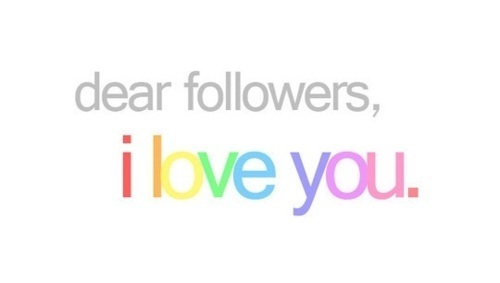 This post is short & sweet because I only have one message today. It's one from the heart.
Thank you to my followers for being a part of my blog journey.
I've been getting all sentimental these days as I undergo this blog redesign.  As part of the redesign, I've had to think about what my blog is all about and what I want in the future.  I'm so excited to unveil the new design in the weeks to come! Ahh!
I have had time to reflect on when I entered this whole bloggy blog world and I feel grateful to have the opportunity to share my heart with you all.  I know you all have very busy lives so I appreciate every "like", comment or just a quick scan of my blog posts.
I truly have the best followers and I thank you from the bottom of my heart.  I have wanted to have a platform to write since like forever and a day.  Life just always seemed to get in the way.  Do you know what I mean?  I've had this dream, but I just always looked for excuses to not make it happen.  Why you ask? Fear of the unknown, fear of rejection, or, even worse, terrified of critique.
Plus, it was not easy to decide to blog because I do share my heart and soul with you all.  I had to make sure Mr. ShuGar and my family were ok with it.
On that note, I'd like to acknowledge the continual support that Mr. ShuGar has given me from the very beginning when I told him in January, "I think I want to try this blog thing."  He's dedicated his time to editing my posts and always being my cheerleader on the sidelines.  My daddy has also been this sweetest supporter.  He reads each and every post! How cute is that! In fact, my daddy told me that I should submit my posts to the LA times. I love how he thinks my writing is worthy of a major national newspaper. To my dearest friends who always show love when I post anything, you are the greatest friend a gal could ever ask for! I can't thank you enough! *Tears* 
And last, but certainly not least, I'd like to thank you. Yeah, you scrolling down this page.  Whether you are a new follower or a follower since my early days, I thank you so much.  I appreciate you letting me into your life.  I am honored to have you read along.
To show my appreciation, I will be offering my first ever giveaway when my blog has the complete facelift. Stay tuned!
Until then, please accept a big virtual hug from me to you for following this ShuGar Love blog.  You make blogging so much sweeter! And, if you learn anything from my blog posts, I hope it's this message below =)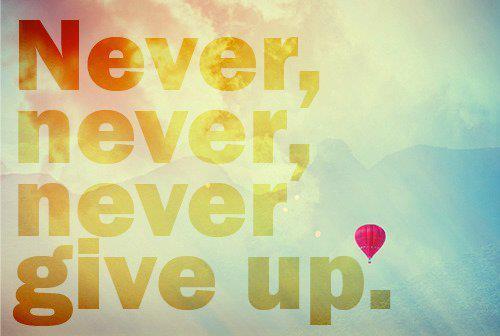 A Cup of ShuGar is a series exploring the sweetness of life. For more Cup of ShuGar, click here!    
Photo credit: Love Followers, Never Give Up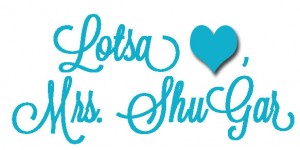 *******************************************************
Want more happiness? Join the happiness revolution with the Be Happy Link Up Crew!