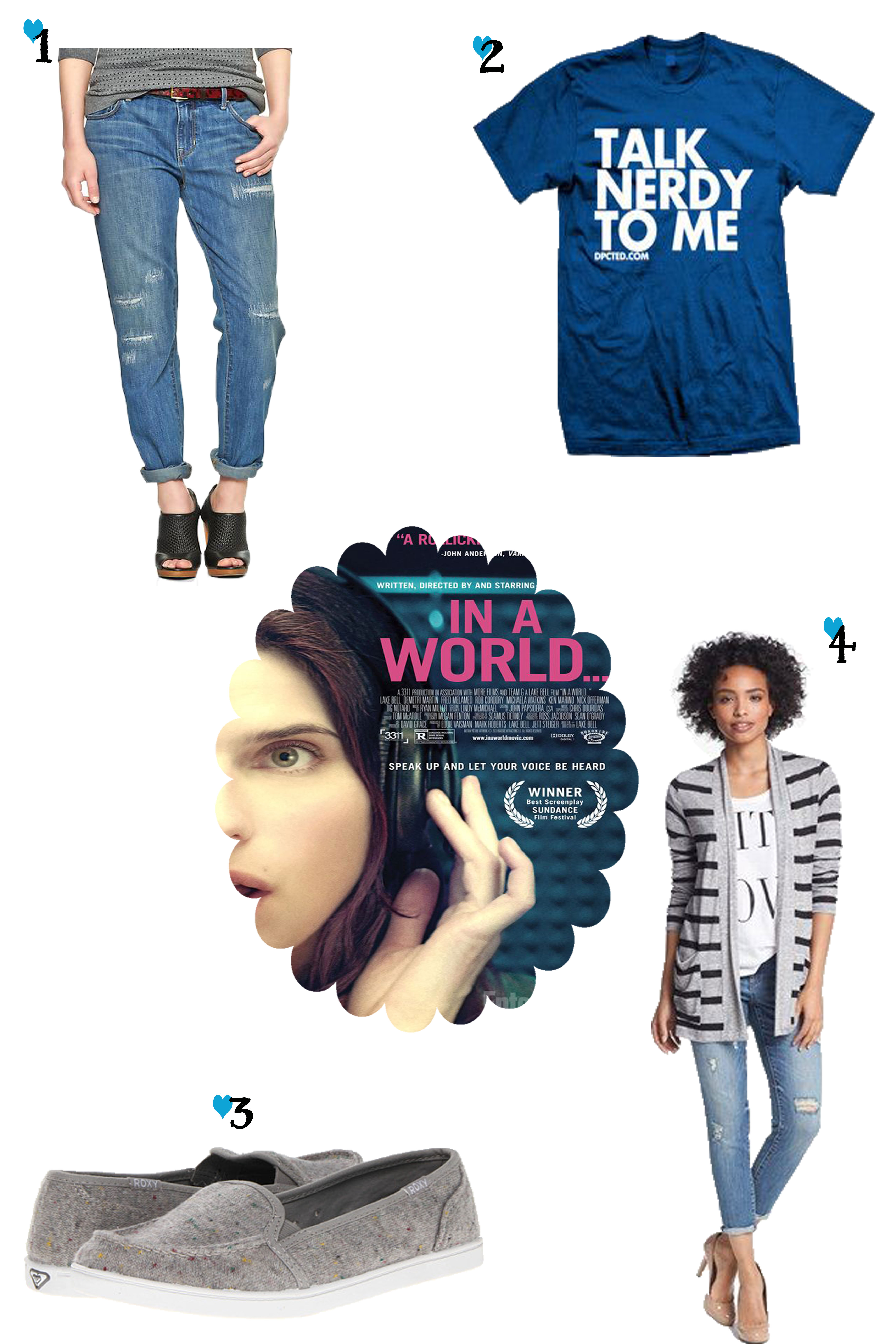 |1| GAP Boyfriend Jeans |2| Graphic Tee |3| Roxy Sneakers |4| Striped Cardigan
Good morning, sweet readers! I hope you had a fun-filled weekend. Don't you wish we had one more Saturday in the weekend? Anyways, I digress.
You might have noticed that it is looking a little different on the blog. Well, after giving this much thought, I have decided to begin the process to remake my blog and give it a complete makeover! I'm so excited! This will be a process and I ask for our patience in the meantime. Most likely, it will take about a month or so for my blog to be fully completed. I promise you it will look so rad when it is done. Plus, I am planning a special gift giveaway to my loyal readers to unveil the new blog!
Ok, now, let's talk fashion. Last Friday I reviewed the super cute film, In a World (go see it!).  Today's fashion is inspired by the main character Carol, played by Lake Bell.  She's all about casual clothes and is not a dress-up kind of gal. In fact, in one scene of the movie she has to wear a dress and she literally does not have one. Fortunately, a neighbor let's her borrow one just for the occasion! This fashion is all about being comfy in your clothes. I would love to have those jeans!
I wish everyone a super happy Monday!
ShuGar Fix Mondays is a weekly inspiration series because Mondays deserve an extra dose of pretty. For more ShuGar Fix Mondays, click here!