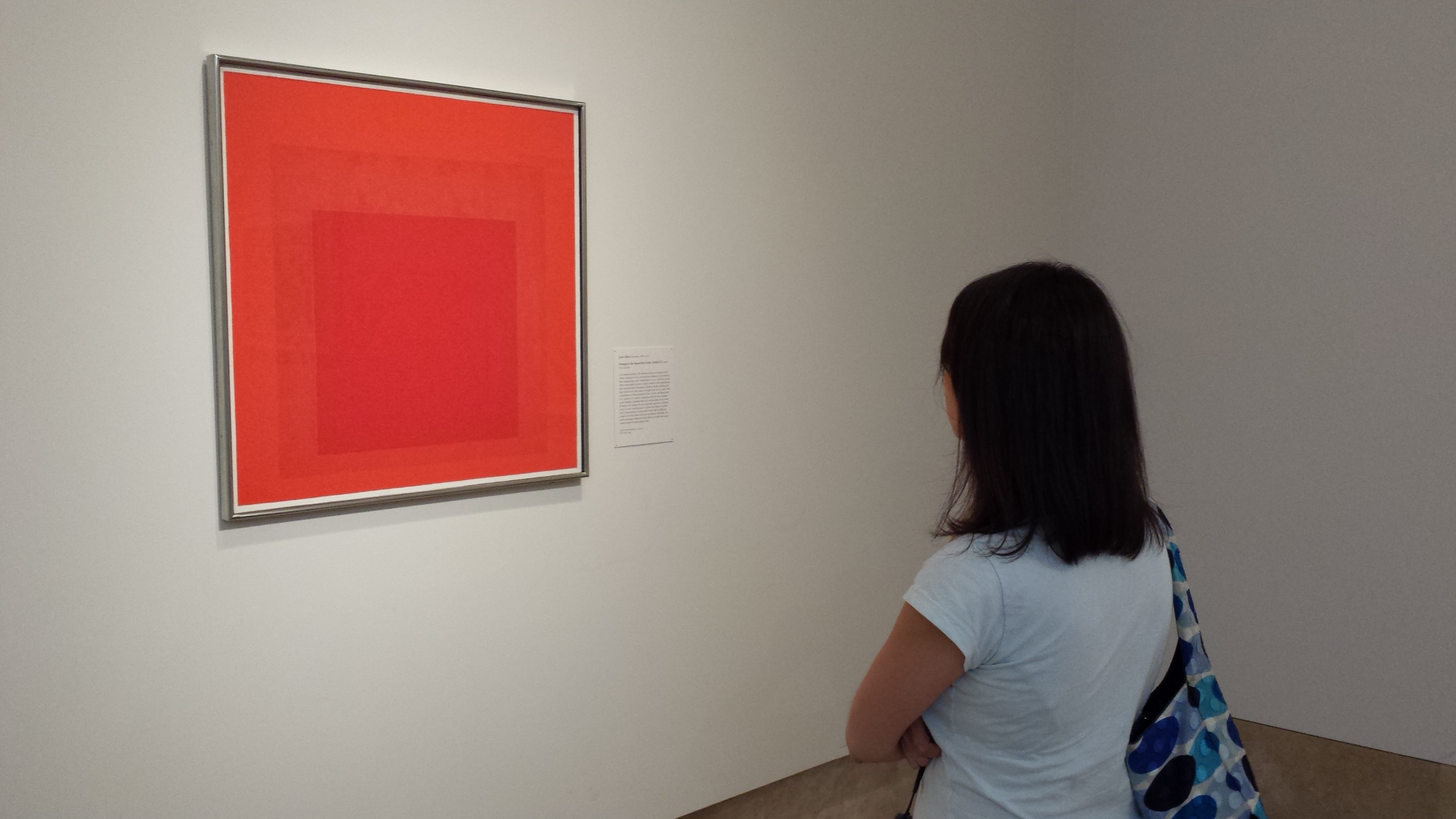 Even though I haven't lived in Pasadena for years, I still consider myself an East side gal.  Pasadena has the perfect combo of small town feel with still tons to do and only minutes away from central L.A.  For those of you not familiar with the L.A. area, Pasadena is about twenty minutes east (without traffic) from downtown L.A.  They've filmed many movies in the city, so you've probably seen in without even knowing it!
When our two-year anniversary was coming up, Mr. ShuGar and I both decided we would do a stay-cation. It didn't take us long to decide we would have a Pasadena Day to celebrate our two years of marriage.
To start off our Pasadena excursion, we decided to explore the Norton Simon Museum.  I used to frequent it often when I lived nearby, but Mr. ShuGar had never been.  It was an easy choice!
The Norton Simon Musuem has an astonishing private collection of art from all over the world.  Mr. Norton Simon was an art collector who acquired all sorts of beautiful art from Europe to Asia.  In the museum, there are more than 1,000 works of art, which also has a stunning sculpture garden.
I've blogged about my museum love before.  There's something very meditative about roaming the halls of an art museum and getting lost in thought among the greatest artists of many generations.  It's inspiring and emotional all at the same time.
Thanks to the beauty of my android phone, I was able to capture some of our favorite paintings.  I present to you my art picks at the Norton Simon.
Wallace Berman's Untitled Transistor Radios (1967)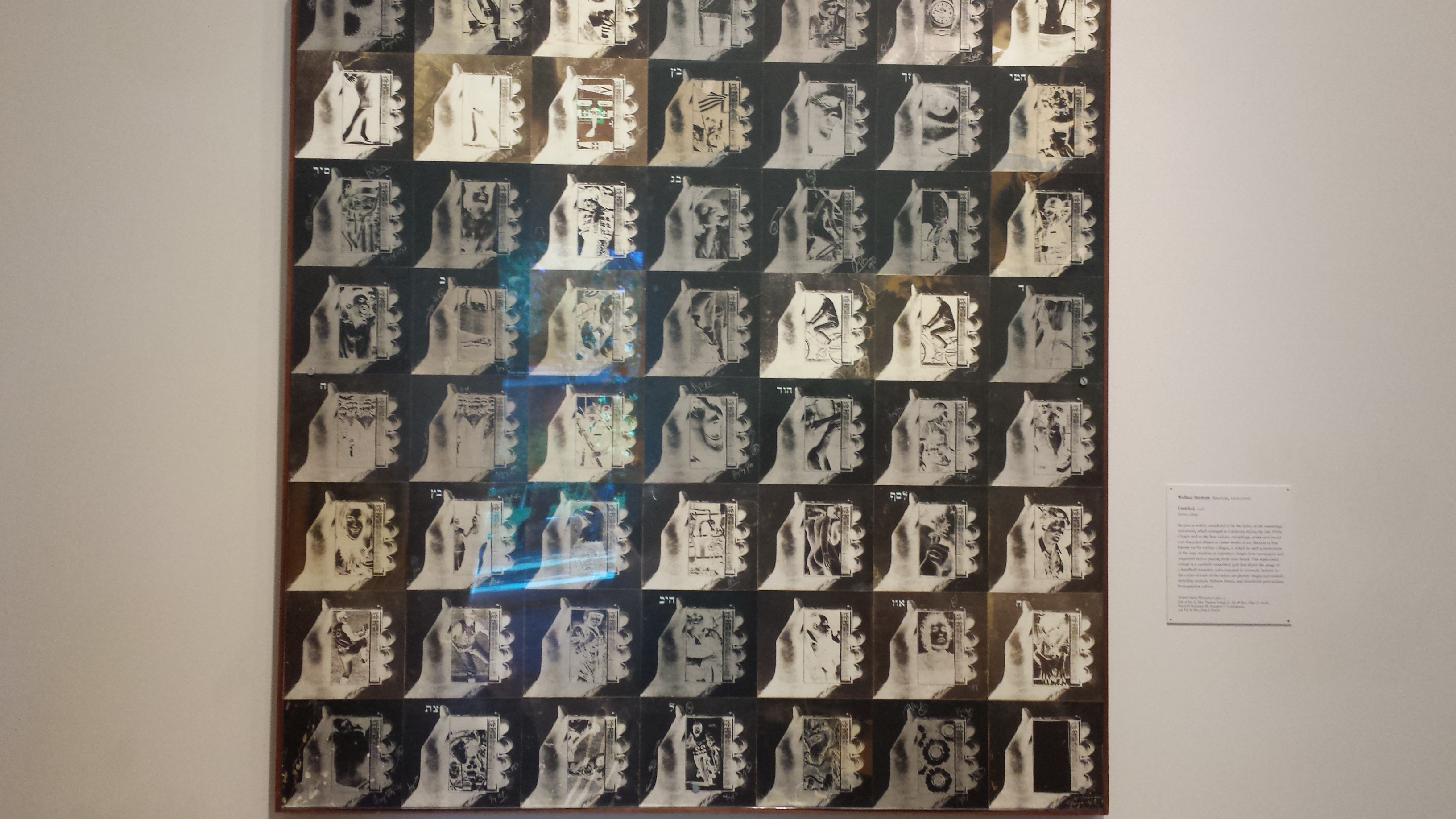 I have a thing for objects in sequence or a series of objects gathered together.  The object alone may not appear as art, but when you create a collage like this with a bunch of transistor radios, it looks super rad.
Edward Ruscha's Annie, Poured from Maple Syrup (1966)
I actually don't think I've seen the musical Annie, nevertheless I was drawn to this painting.  The fact that the painting looks like it is dripping syrup just by the way the artist angled his lines and used his paintbrush is pretty freaking awesome.  It almost looks good enough to eat (with pancakes)!
Josef Albers' Homage to the Square/Red Series (1968)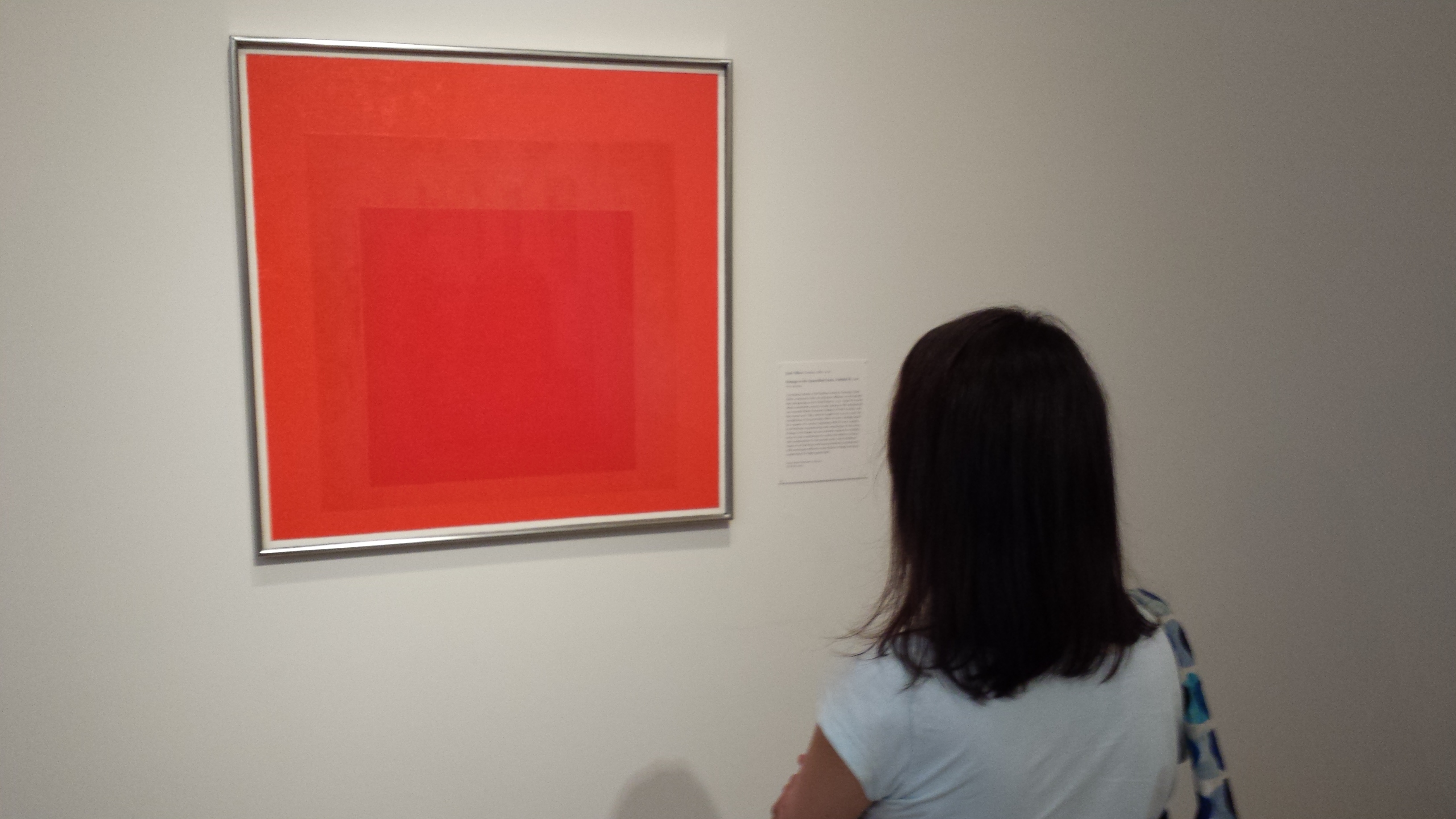 I was immediately drawn to this painting.  By far, this was my favorite.  I think it's the use of the color red with the concentric squares which gives it this symmetric feel, while also luring you into each square.  It captivates me.
Henry Matisse's The Black Shawl (1918)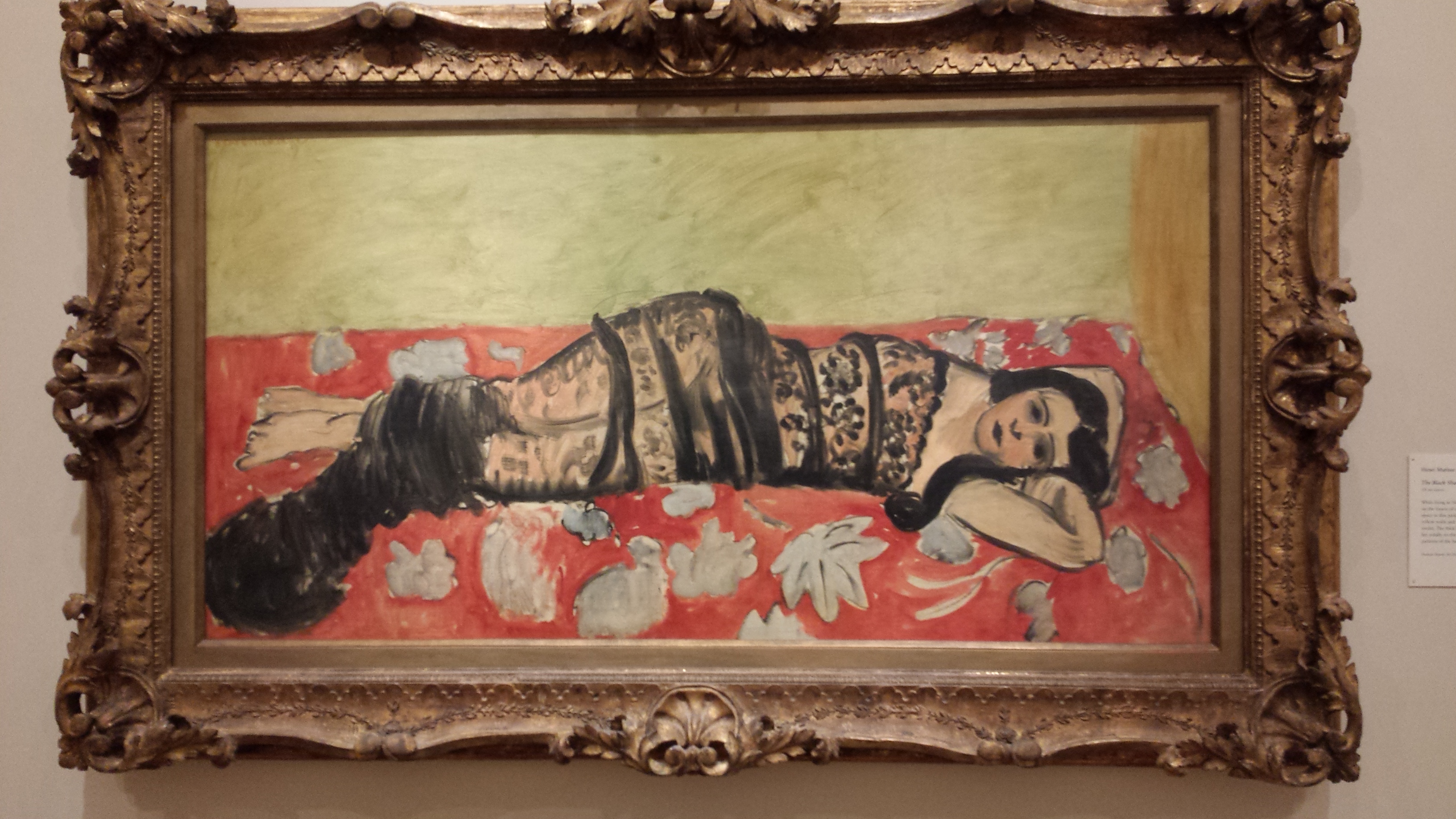 I bought a copy of this print the last time I was at the museum.  It now decorates my office.  I like to think that when Mr. ShuGar looks at me, he sees someone like this woman in the painting.  She's mesmerizing.
Claude Monet's The Artists Garden at Veheuil (1881)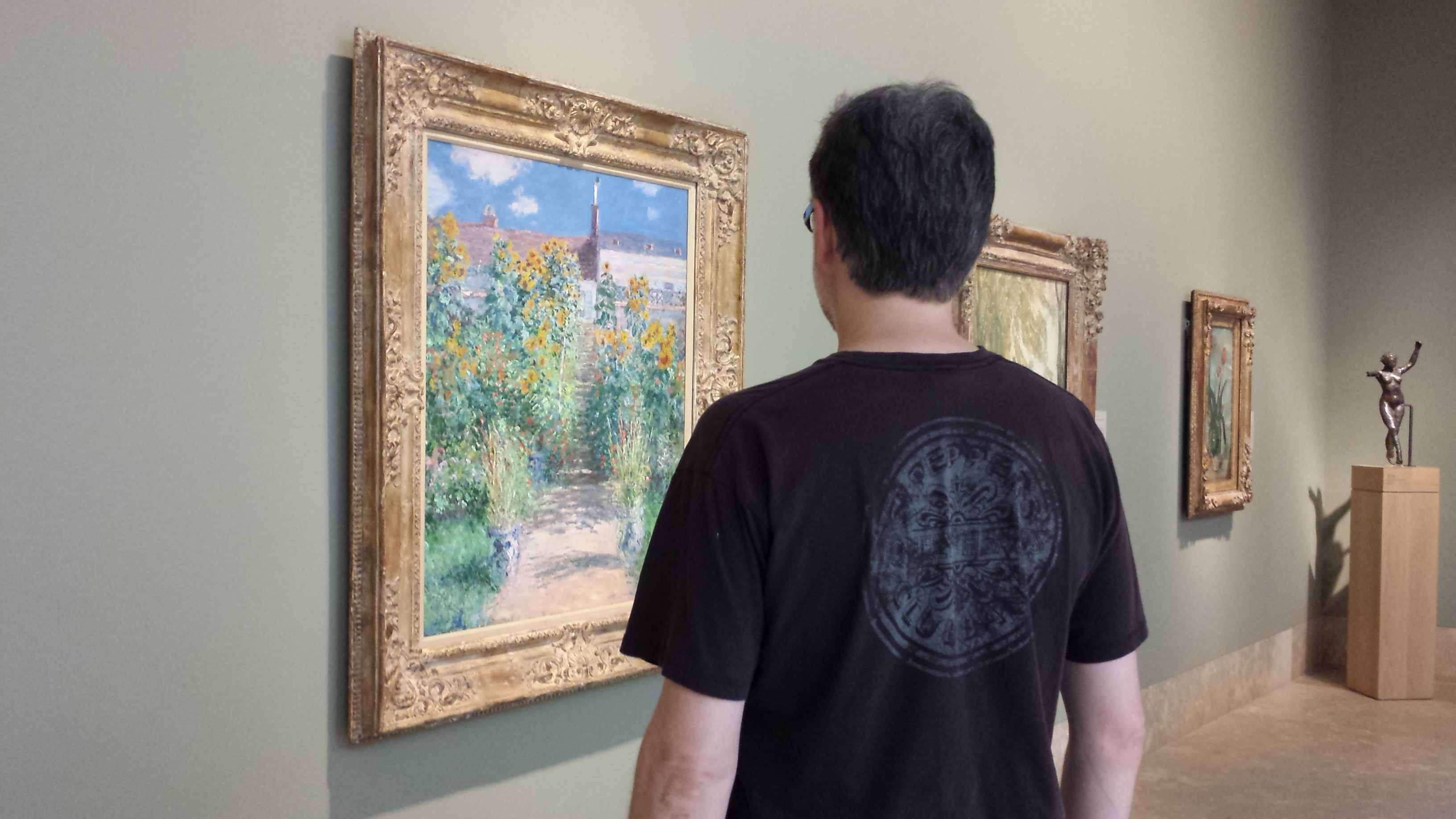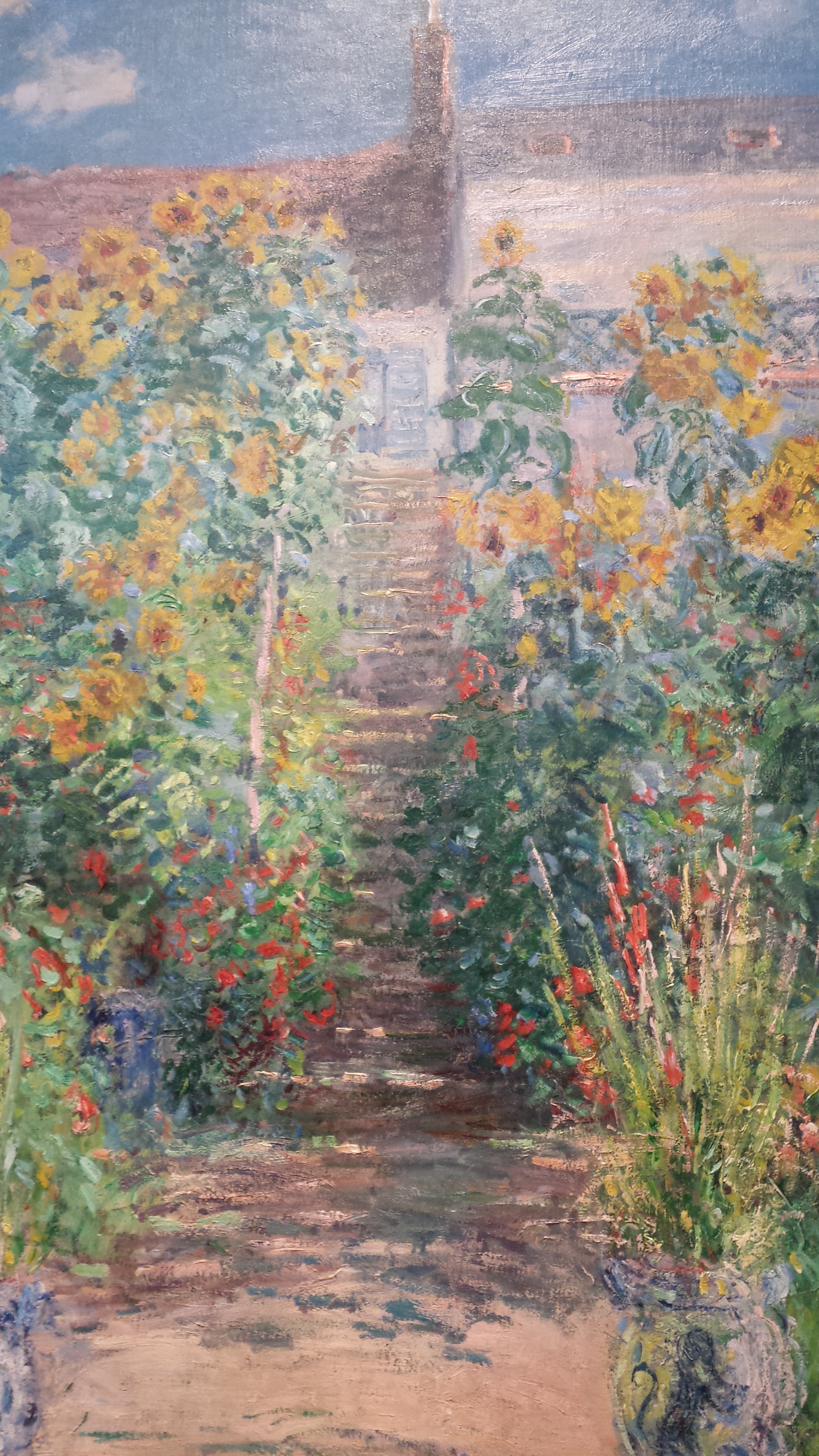 This was Mr. ShuGar's favorite.  He said he likes Monet's ability to have two paintings in one: One is what you see from a distance and the other is what you perceive when close up.  His use of brushstrokes is truly breathtaking.
Edgar Degas' Dancers in the Rotunda at the Paris Opera (1894)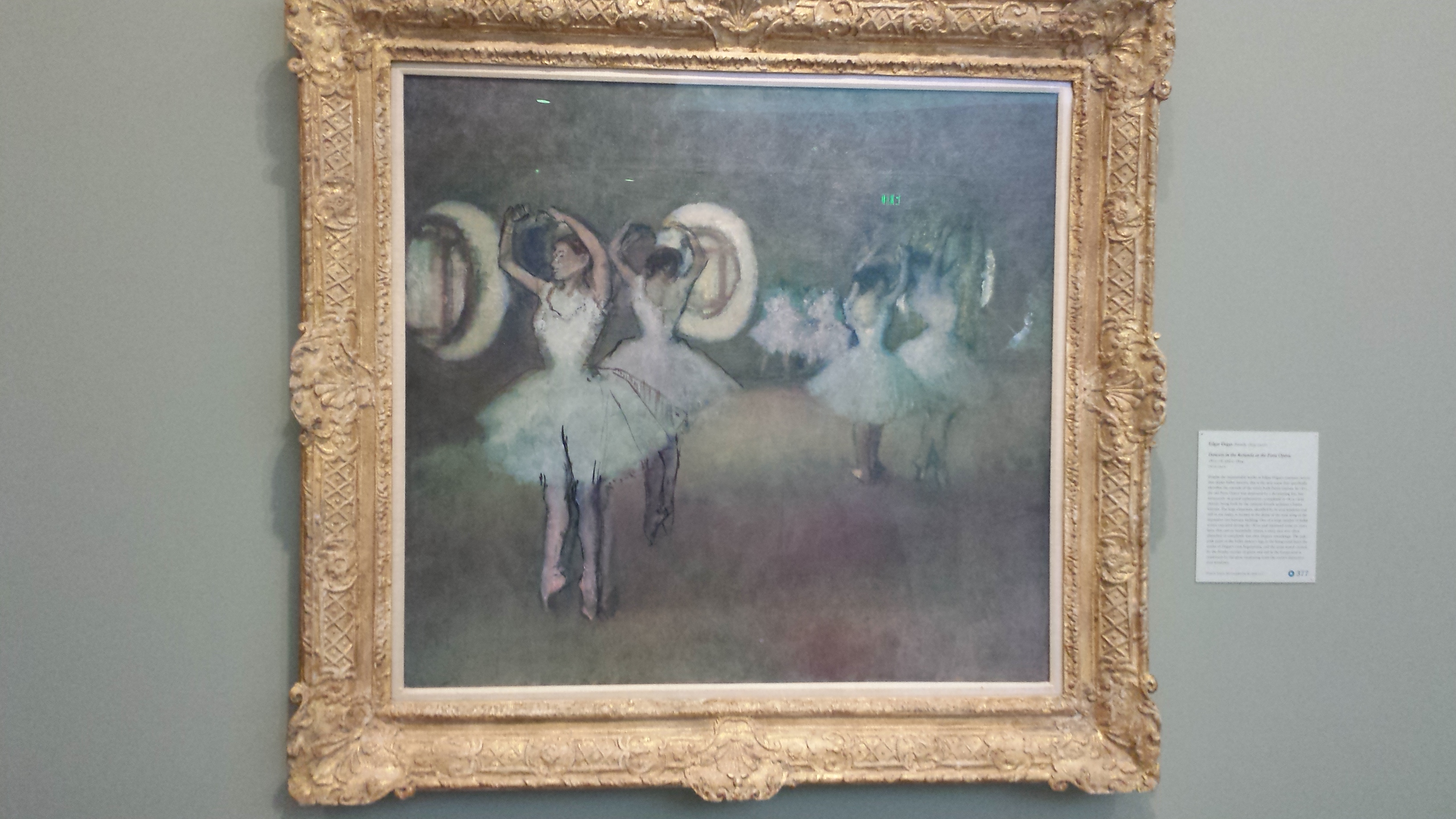 I cannot talk about the Norton Simon Musuem without sharing Degas' art.  From my understanding, the museum has one of the largest collections of Degas.  To me, there is nothing more heavenly than capturing a ballerina dancing or preparing to perform.  A ballerina's body was made for art and Degas' captures her beauty perfectly.
Edgar Degas' Waiting (1879-1882)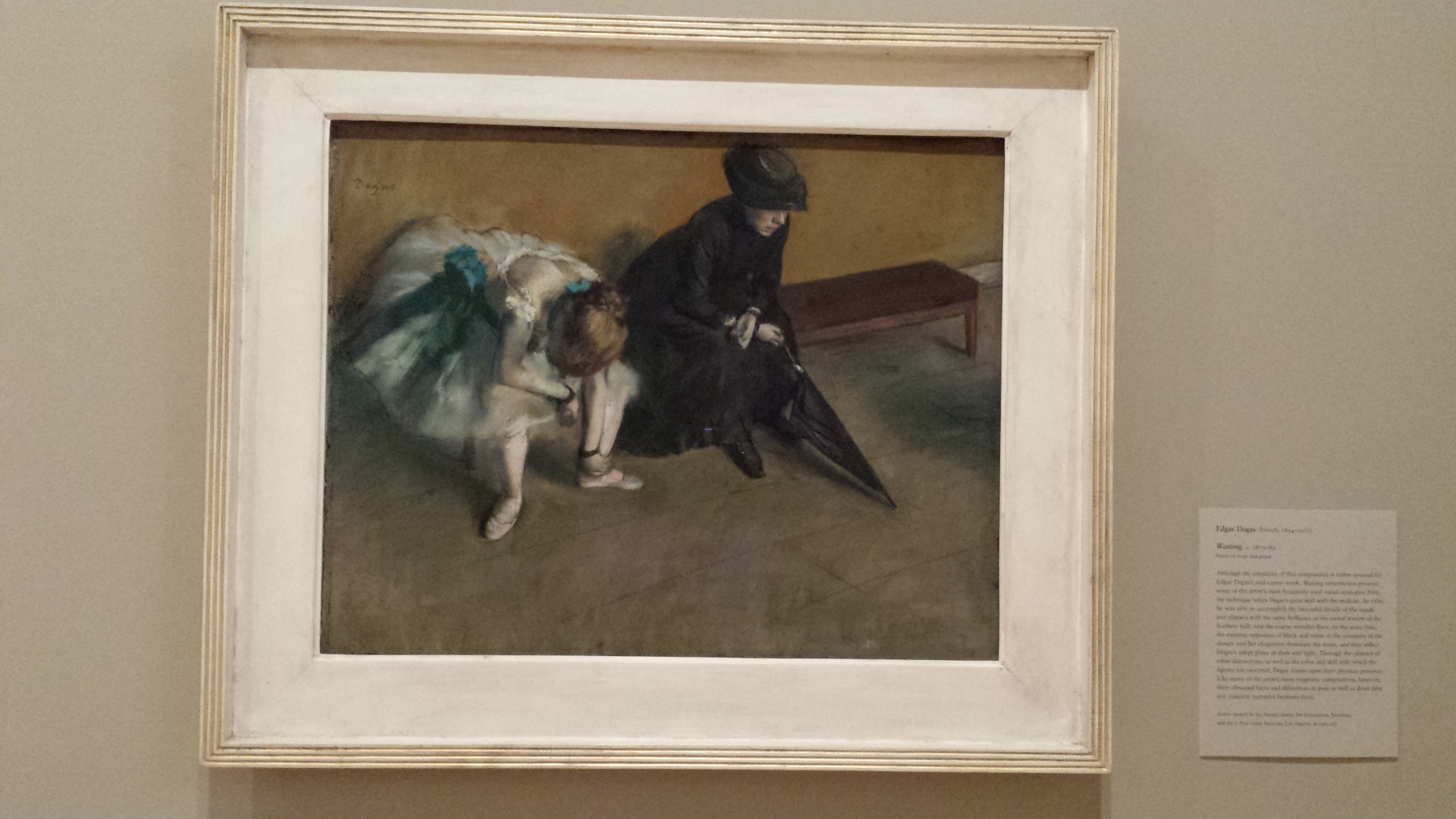 Another Degas' masterpiece
Pierre Auguste Renoir's Reclining Nude (1892)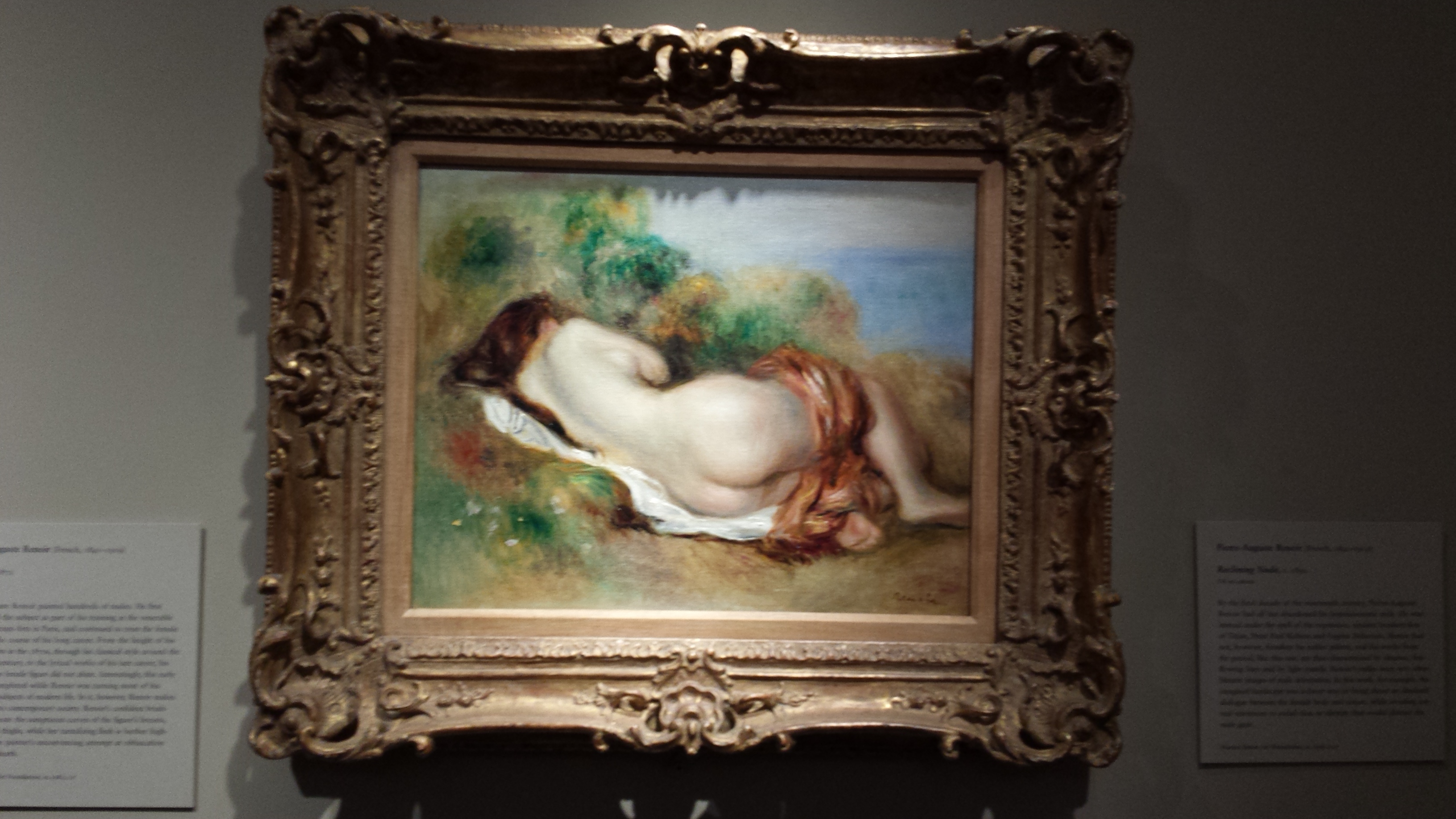 A few months ago, we saw the Renoir movie so I have a deeper appreciation of this painting.  The curves of her body make her look soft, yet sensual.
The Sculpture Garden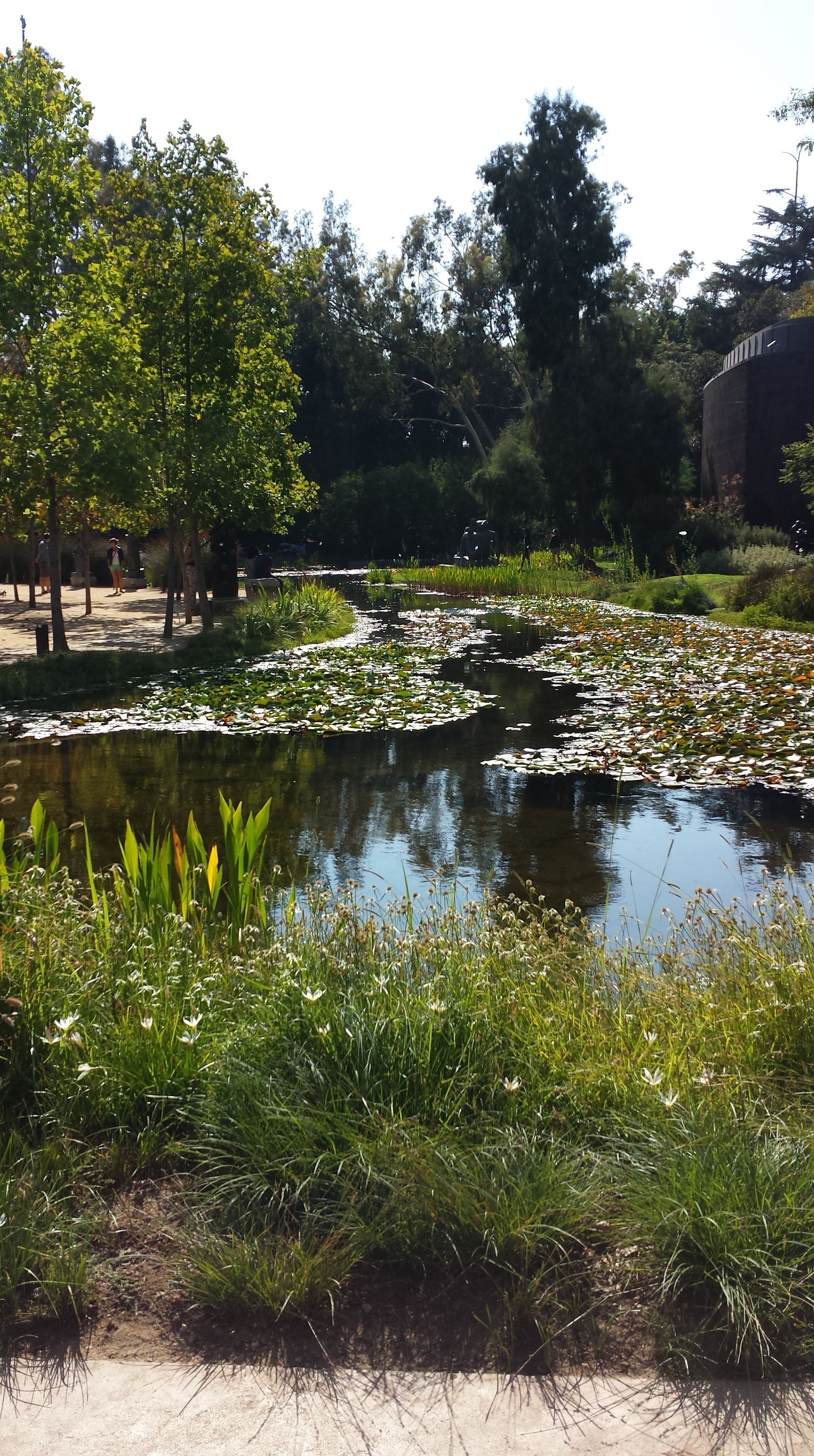 We ended our museum day by enjoying a beverage in the sculpture garden.  Is there anything more gorgeous than this?
I hope you enjoyed these works of art.  If you are ever in the Pasadena area, stop by the museum.  You will love it!  The Norton Simon Museum is one of the many reasons why I heart L.A.
Photo credit: Mrs. ShuGar