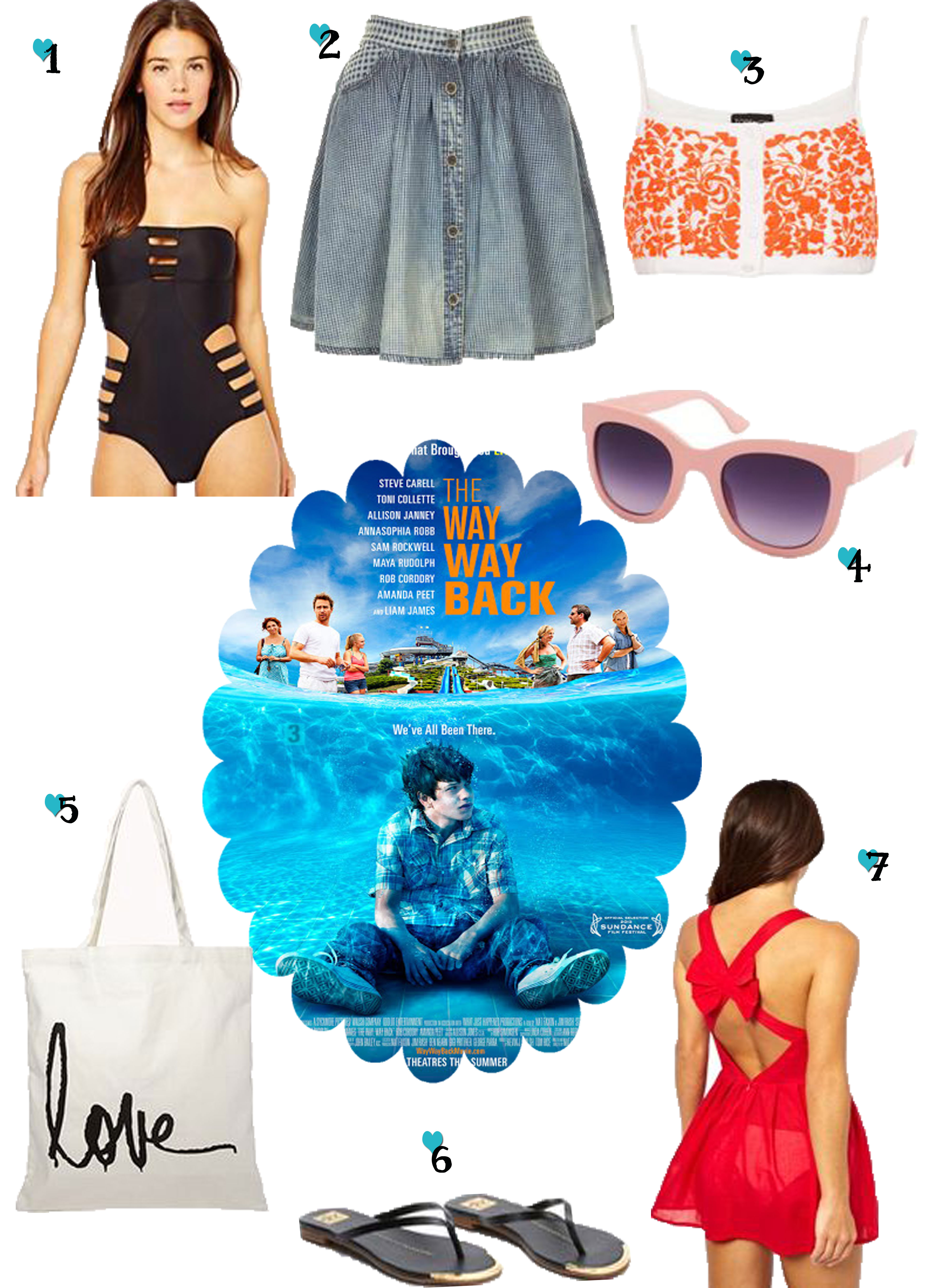 |1| Lattice Swimsuit   |2| Jean Skirt   |3| Floral Crop Top   |4| Pink Sunglasses   |5| Love Tote   |6| Black Sandals   |7| Beach Dress   |8| The Way Way Back Inspiration
Hello sweet readers! I hope your weekend was filled with smiles.  We celebrated our two-year anniversary by watching a film and going to a museum (of course!).  It was a beautiful weekend to just be with Mr. ShuGar.
Today's inspiration post is inspired by last week's movie review of The Way Way Back.  Since the film takes place in a summer beach house,  the fashion above is what I would love to take to spend some vacay time near the beach.  Isn't that summer dress the cutest? I think it's a nice alternative to the normal tunic.  I know school is starting for many, but hopefully you still have a chance to take one last summer getaway.  It's still summer!
Happy Monday!
ShuGar Fix Mondays is a weekly inspiration series because Mondays deserve an extra dose of pretty. For more ShuGar Fix Mondays, click here!