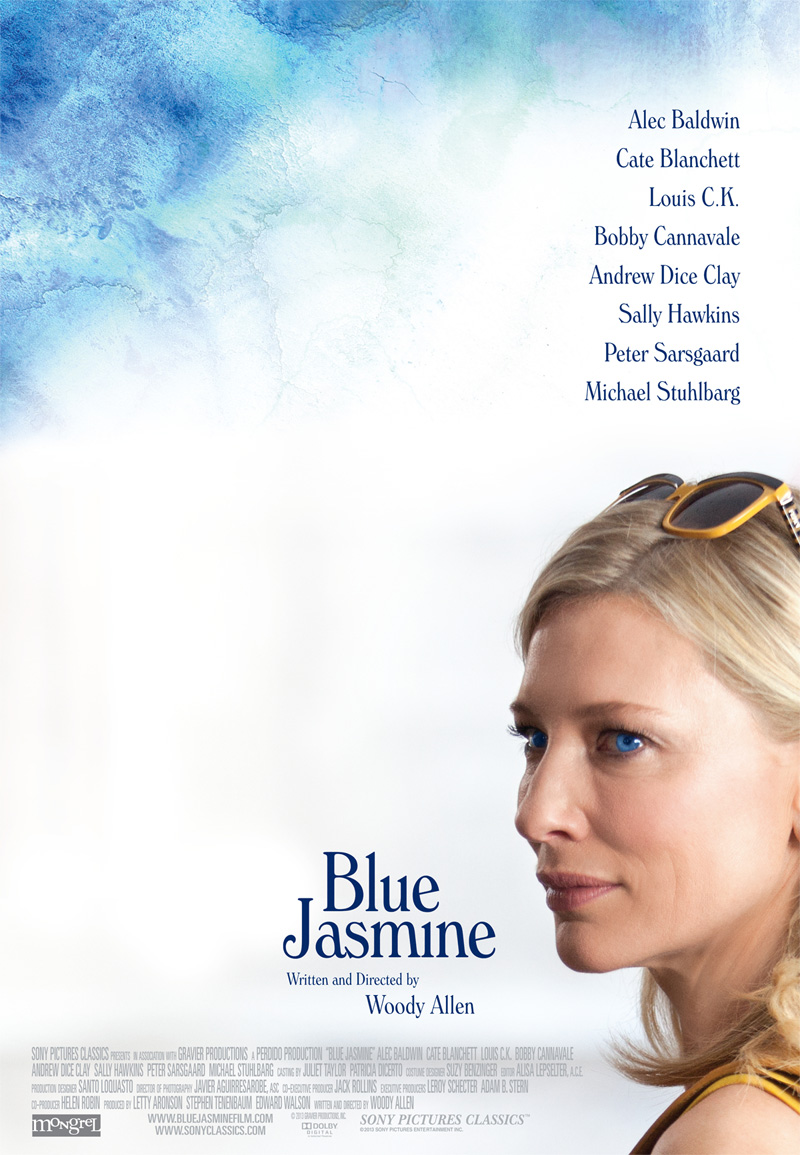 Hello ShuGar sweethearts!  I hope you feel great because it's Friday!
When Mr. ShuGar and I were getting to know each other, one of our first bonding experiences was our admiration of Woody Allen.  Of course, Mr. ShuGar had seen many more of his films since it is his career, but I shared my passion for Allen's keen ability to tell a good story.  This is never to be understated, especially in our era of mind-numbing, Hollywood Blockbusters.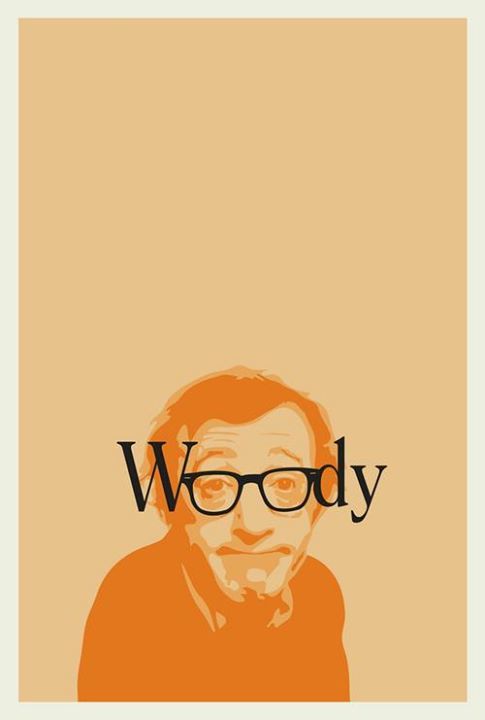 So, you can imagine any time Woody Allen makes a film (which seems like every year), we drop all plans and go straight to the movies! Last weekend, we saw Woody Allen's latest masterpiece, Blue Jasmine staring the gorgeous Cate Blanchett playing Jasmine and funnyman Alec Baldwin as Hal, Jasmine's conniving, cheating husband.
I'm so excited to share with you my thoughts on the film in the hopes that you will skip the next action flick to see a compelling story about delusion and greed mixed with a tinge of Woody humor.
At the onset of the film, we see Jasmine rambling about her pitiful life on a plane ride from New York to San Francisco to live with her adopted sister Ginger, played by Sally Hawkins.  But, this is not just any kind of move. Jasmine is transplanting herself across the country to escape the shambles of her former, socialite life because her husband, Hal, squandered all their fortune on fraudulent investments, a la Bernie Madoff.  Not only is Hal a crook in business, he also is a serial adulterer who appears to show no remorse to his doting wife.  During her marriage to Hal, Jasmine uses denial as a coping mechanism. She later turns to a cocktail of prescription drugs and alcohol to soothe the pain of her fall from grace.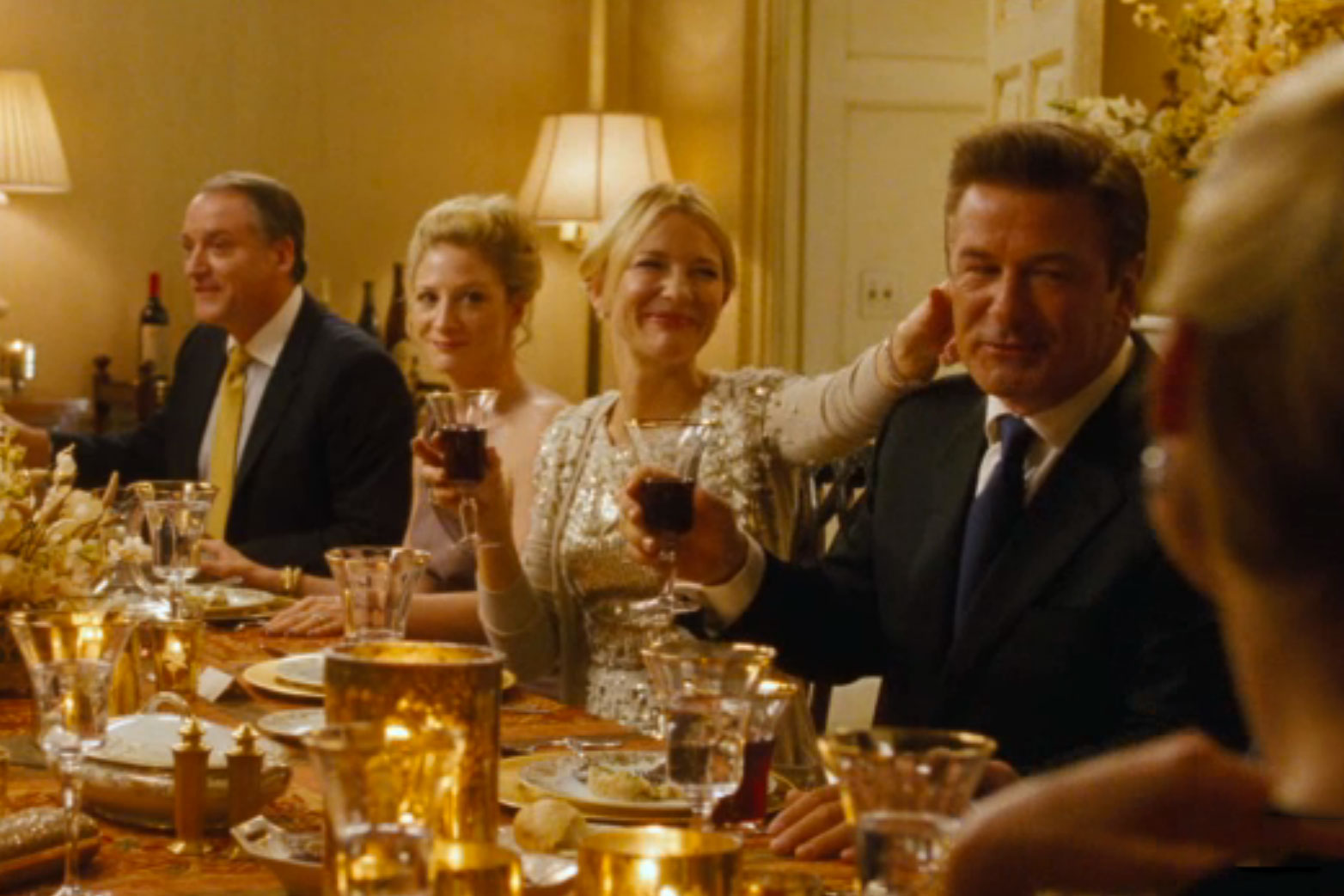 As soon as you meet Jasmine's adopted sister, Ginger, you understand why Jasmine is so reticent about her move.  Ginger is the complete opposite of Jasmine – she lives a simple, working-class life with her two children from a former relationship.  She appears satisfied with bagging groceries for a living and being engaged to Chili, a blue-color-average-Joe despised by Jasmine.   Below is picture of the sisters, with Chili and his other slimey friend. Behold the disgust in Jasmine's expression as they are taking a selfie on the streets of San Franscisco!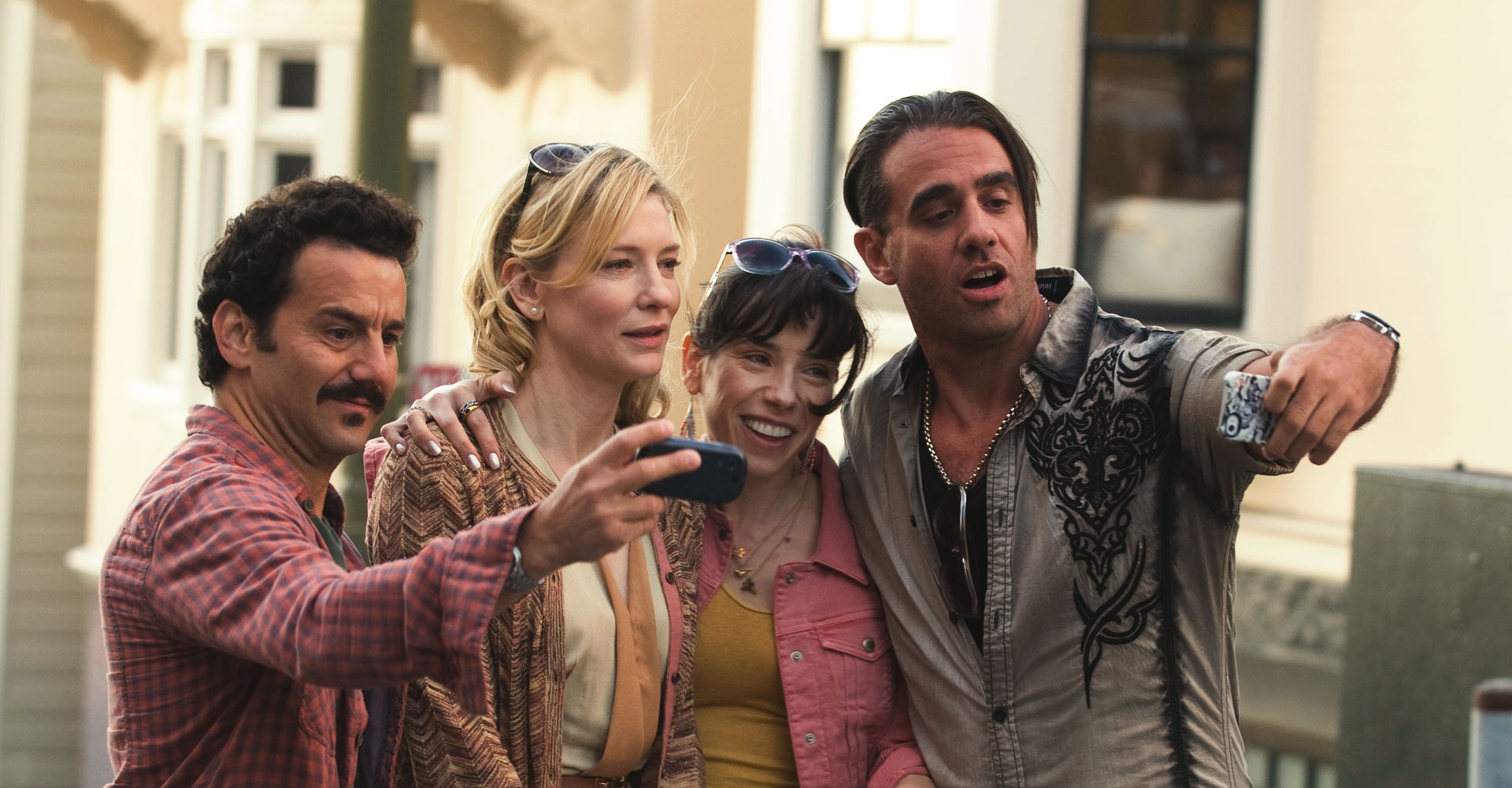 Now, if you are thinking, "Not another Woody Allen film. How many versions of neurotic protagonists do I have watch?" – do not fear.  This film will blow you away because it shatters the preconceived notions of what we now consider a Woody Allen picture.  It a modern tragedy about our capitalistic society, reminiscent of Allen's Match Point.  Of course, there is still that sarcastic humor, which defines any Allen film, but it goes beyond that.  The film draws you in to Jasmine's unraveling life and her decent into her mental breakdown.
And this is where I tell you why you MUST see this movie. Cate Blanchett's powerhouse performance defines acting.  Her embodiment of despair and delusion are reason enough to see the film. She takes Allen's amazing words and brings them to life in only a way a truly talented actor can.  Much of Blanchett's performance is in her stares into the void or her occasional ramblings to herself, which become more prevalent as the film progresses.  I don't think in my recent memory I have seen such a strong, female performance without any overacting.  Plus, Blanchett is one of my girl crushes.  She exudes an air of elegance, outside of this current movie role.  I can't think of anyone else better suited to play the sad Jasmine than Cate Blanchett.
Below is a clip to entice you to see Blanchett is all her depressive, dilusional glory.
[youtube=http://www.youtube.com/watch?v=vNzQP7d2-lI]
Above all else, Allen's writing is superb.  The New York times article about Allen's female characters said it best – Allen knows how to write great female characters. They are multi-layered, complex roles any actor dreams of staring in at some point in her career.  I don't know how, but Allen knows women.  He can express our inner-dialogue so well, and with such humor! Even if you are not an Allen fan, you would be enthralled by this film.  Do you know that Allen is in his late 70's and is still writing? Wow! Now, that's the definition of artistic genius.
I hope some of you will see the film! If you do, share with me your thoughts. I'd love to hear them! I plan on reviewing more of my favorite Allen films in the future so stayed tuned! Oh, and I am developing a new feature for ShuGar Fix Mondays to include fashion inspired by my movie reviews!  This ShuGar Fix Mondays will contain my fashion picks for Blue Jasmine.
Have a happy weekend and enjoy the Blue Jasmine trailer below!
[youtube=http://www.youtube.com/watch?v=FER3C394aI8]
Photo credit: Woody poster, Jasmine & Hal, Jasmine & sister Ginger