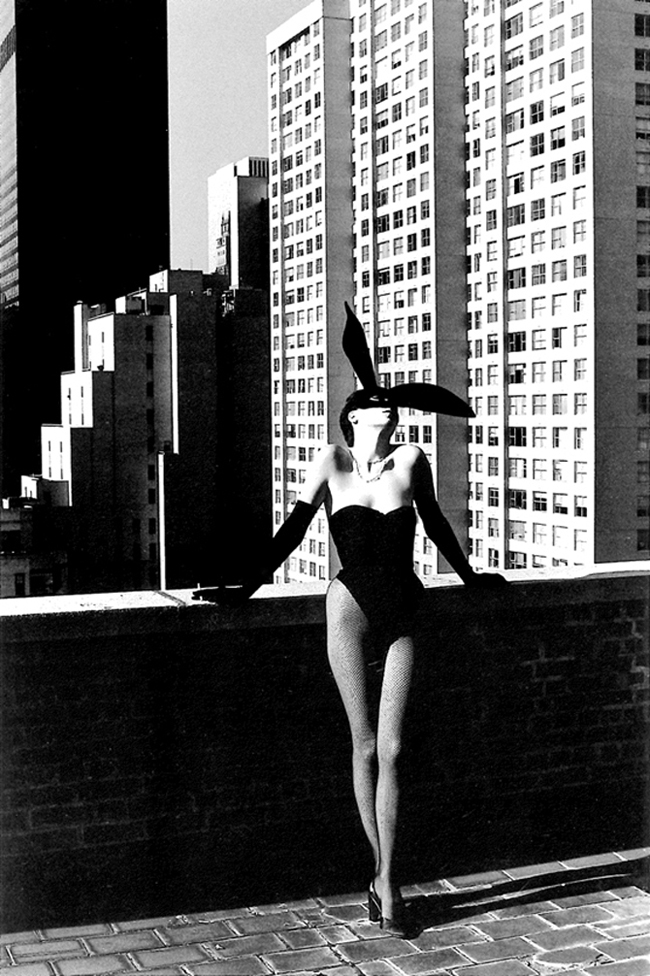 Ssshhhh…..Don't tell Mr. ShuGar! I have a photog crush with the world-renowned fashion photographer, Mr. Helmut Newton.
Maybe it's because I feel an affinity with artists.  For me, there ain't nothing sexier than someone creative living a life crafted by their vision.  Guess that's why I fell in love with my filmmaker hubs.  When I see him write or shoot film, I feel so connected to his soul.  Or maybe I am attracted to Helmut because I am currently studying photography and have a deep admiration for anyone who can manage to take an extraordinary photo like Mr. Newton.  But, let's face it, Mr. Helmut Newton ain't just anybody.  He redefined the fashion world when it comes to photographs.  Actually, I think I have a photog crush because deep down in the pits of my being, I have an artist's soul.  I feel most like myself when creating.  Yup, that's got to be it!
For my last birthday, Mr. ShuGar took me to see Helmut Newton's exhibit White Women, Sleepless Nights, Big Nudes at the Annenberg Space for Photography.  I was instantly transported to a photographer's dreamland.  Helmut's photos are out of this universe!
Helmut Newton is German-born, although he lived in Australia, London, Paris, and the later part of his life he spent in Los Angeles.  He purchased his first camera at the age of twelve and fell in love with the art form. He had a difficult life living in Nazi Germany, which probably contributed to his greatness in some way. You see, before Helmut, fashion photography was very staged and proper; Helmut photographed women embracing their natural sexuality. Women (many nude) appeared empowered in his photos, even in the controversial ones like below.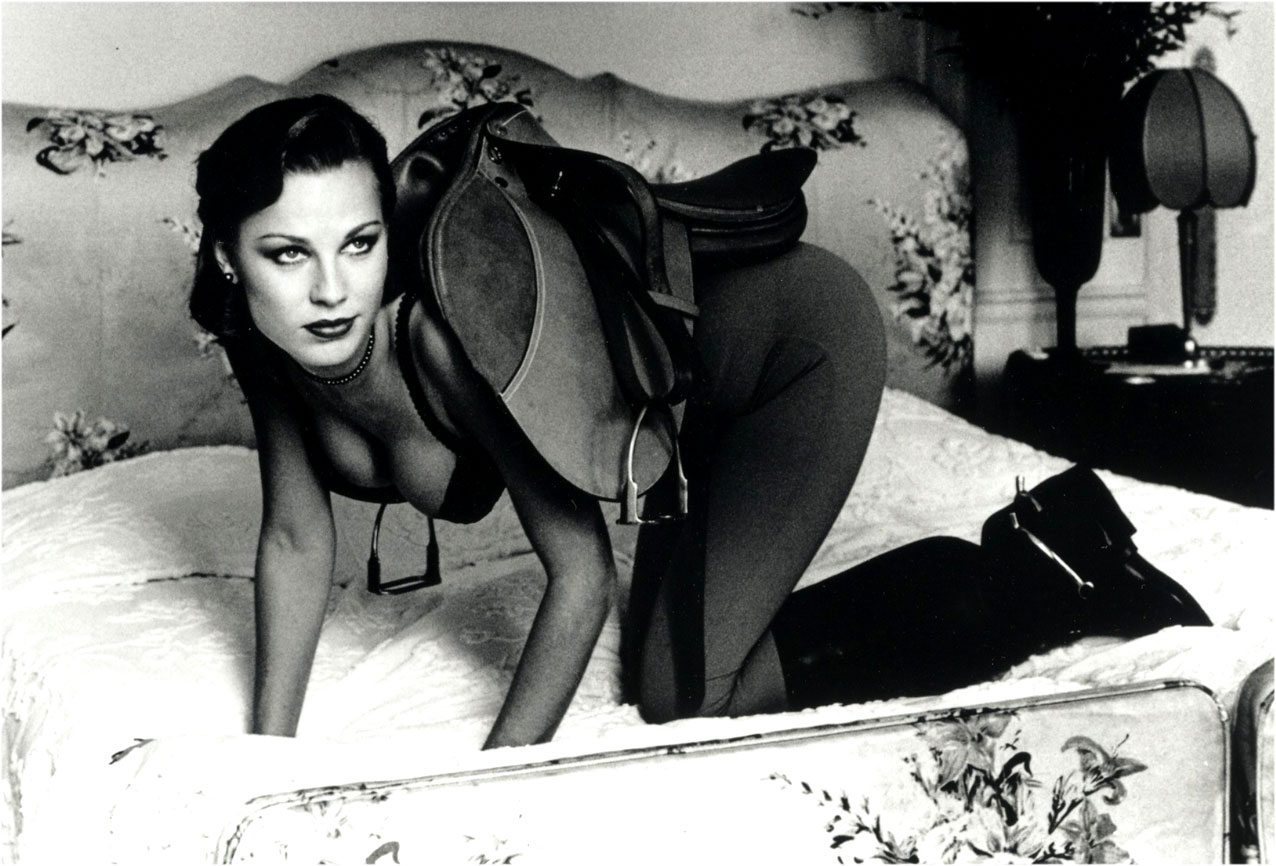 Now, it may be offensive to some to suggest a woman resembles a horse. I respect that.  However, I admire the artistry in his photos. His use of shadows; The subject's eyes lure you in instantly.  Trust me folks, this is SO not easy to do!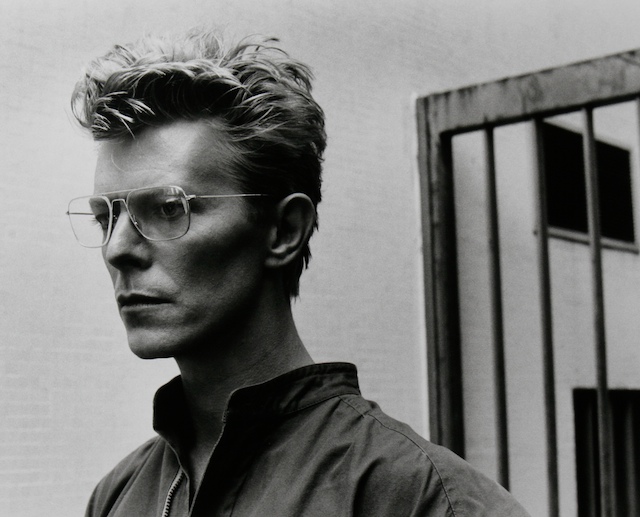 Since Helmut was a genius, everyone wanted to be his subject.  This, of course, included celebrities, like David Bowie, Jodie Foster and Daryl Hannah, just to name a few.  His models knew Helmut would capture their essence in the most captivating way.  He had the keenest eye when it came to photographic composition.  He knew his angles, the right depth of field to showcase the beauty in the subject.  Who wouldn't want to be in front of Helmut's camera lens?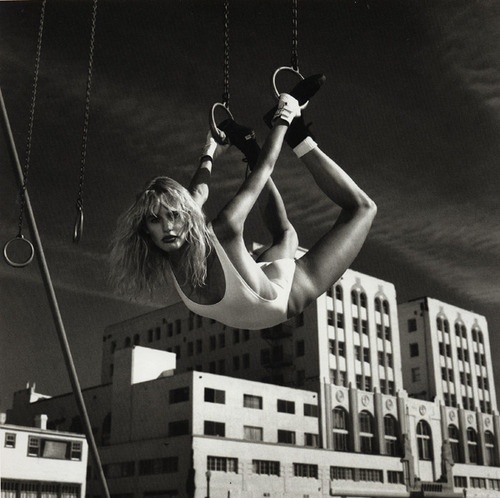 The fashion world took notice and hired Helmut to take some of his most iconic photos, like the one below for Yves Saint Laurent.  He's probably most famous for the photos he took while working for Vogue.  In the photo below, the woman is somewhat androgynous, but still displays a raw sexuality.  It's because of Helmut's ability to balance all the elements and take the most uniquely erotic photos of women.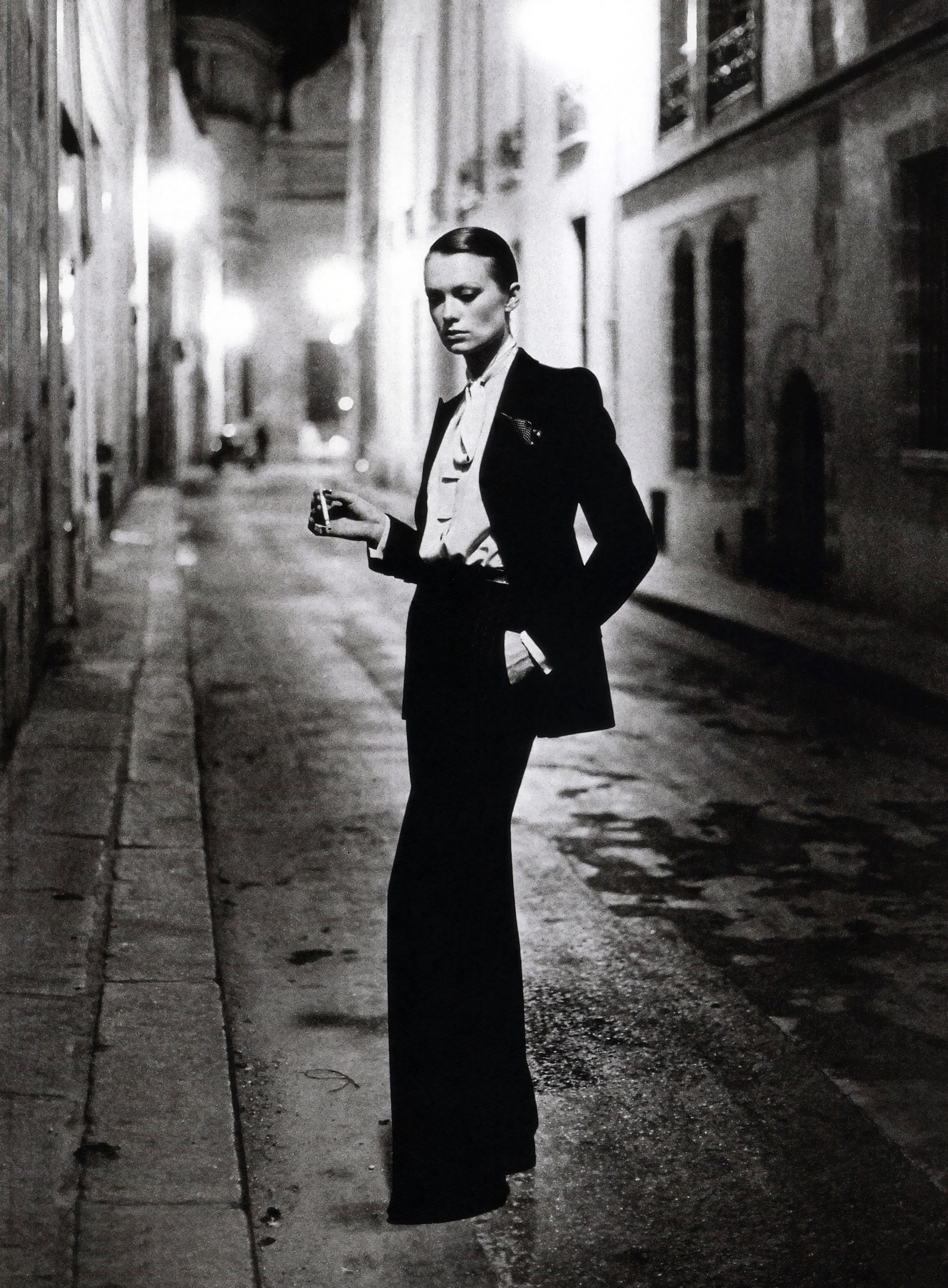 Of course, you cannot share photos of Helmut Newton without including his nude models.  After all, his black and white nude photos are where you can truly appreciate his artistry because he understands how to embrace every curve of a woman's body .  The photo series below demonstrates Helmut's meticulous eye to show the same models in the exact same poses with and sans clothing. So unbelievably rad!
I love that we get a glimpse into Helmut's work in action in the photo below. It's an actual mirror reflection of his model and in the background you can see Helmut shooting her in all her glory.  I love photos like this – it makes the viewer feel like they are voyeurs.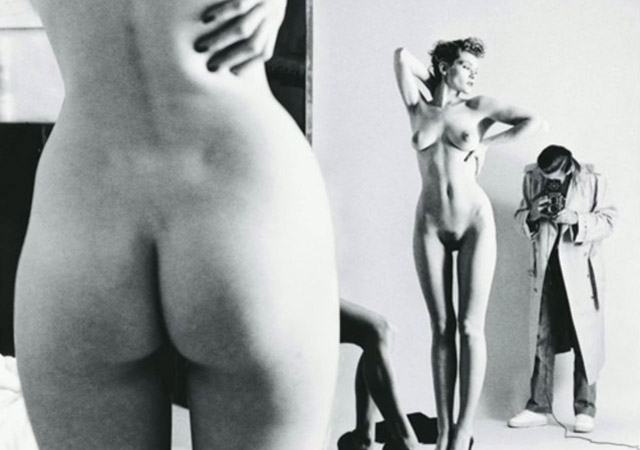 If you are looking for something amazing and fun to do in L.A., visit Helmut Newton's exhibit at the Annenberg Space for Photography museum.  Plus, it's free!  After visiting the exhibit, I feel even more inspired to keep learning about f stops, shutter speed, ISO etc. so that I can develop my own camera style. Helmut Newton represents the reason I love photography.  It's the art of painting a picture with the click of a button.
Photo credit: Bunny, Woman with Saddle, David Bowie,  Daryl Hannah, Yves Saint Laurent, Women Clothes & Nude, Helmut Newton & Model, Helmut Newton