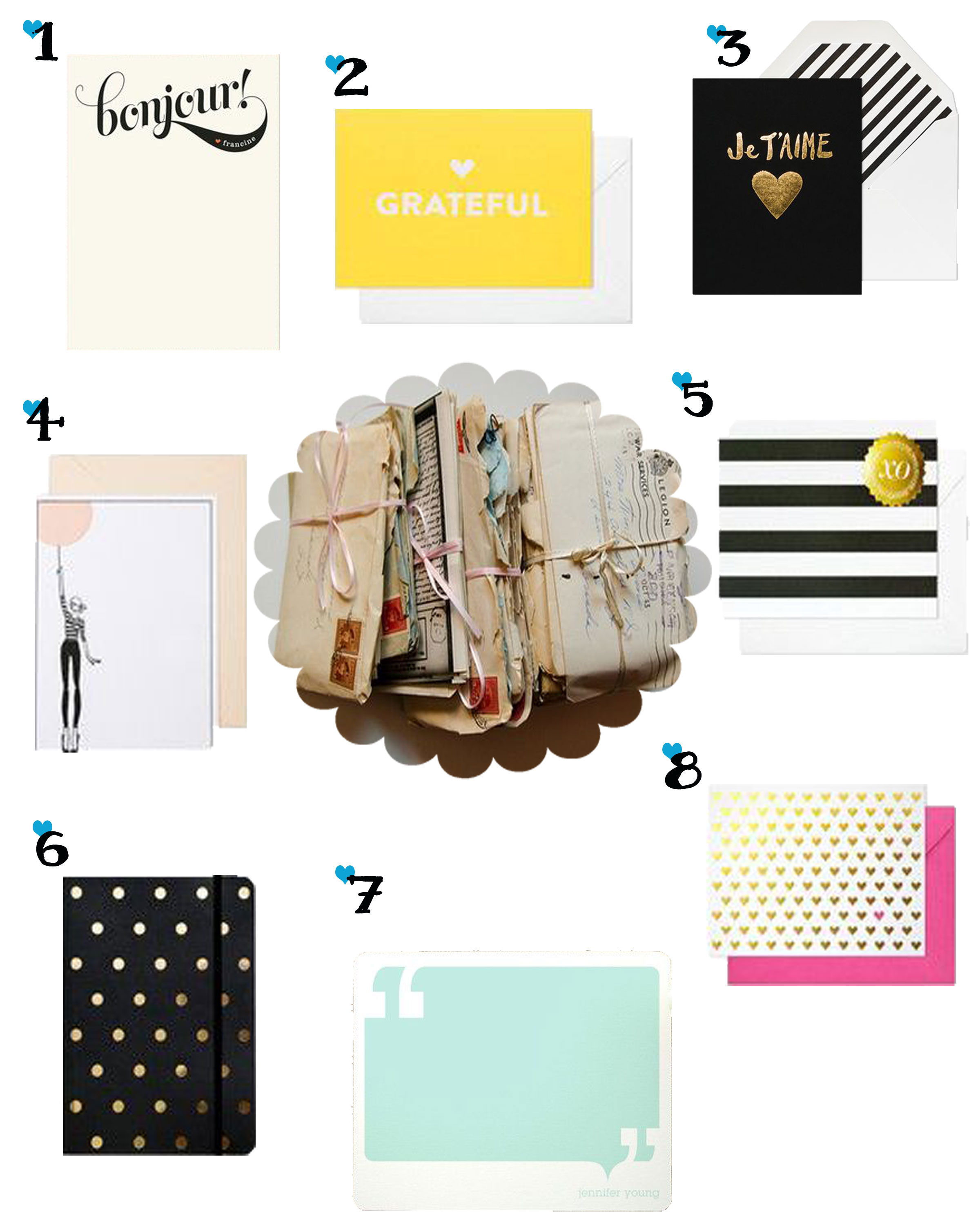 |1| Bonjour  |2| Grateful  |3| Je T'aime  |4| Balloon  |5| Stripes  |6| Dots  |7| Quotes  |8| Hearts  |Vintage Letter Inspiration|
Hi lovelies! I hope you all had a fab weekend.
I am happy to be one of the few who still remembers using a pen and paper to communicate to someone.  I know – so old school, right? Yet, there's something so artsy about picking out paper goods that reflect your aesthetic in order to convey your message.  Somehow it just doesn't feel the same when you receive an email with a white background and plain text, which was typewritten versus handwritten.
Not too long ago, there used to be many stationery stores in our neighborhood. One by one, they all started to close down. When Hallmark shut down, I admit I felt sad. I used to spend hours just going through all the cards to pick just the right one for that very special person. There is a sense of nostalgia when it comes to letterpress printing. I think I also feel a connection to paper because my grandfather owned a small printing company.
Lucky for me, I live in LA and you can always find what you are looking for!  One of my favorite stores in my hood is Urbanic Paper Boutique. Every time I go in, I feel like a kid in a candy store!  When the hubs and I were planning our wedding, one of my favorite parts about it was collaborating with Posh Paperie to create our invitations. I was obsessed with our invites – they totally reflected our style!
Above is this week's ShuGar Fix Monday's Inspiration Board and it's all about paper dreamin'.  The image of the old letters in the middle was the catalyst for my paper lust. I love all these items and I plan to collect them little by little. Hopefully this will motivate you to go back to the days when emails didn't exist and instead use pen and paper to send a sweet note filled with love.
Happy Monday!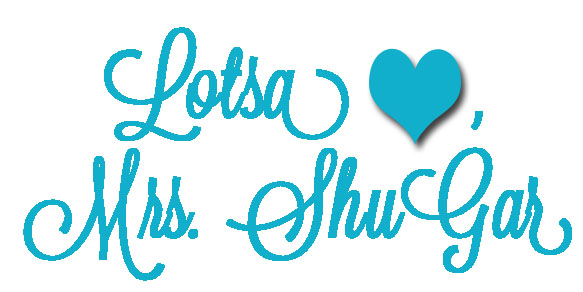 ShuGar Fix Mondays is a weekly inspiration series because Mondays deserve an extra dose of pretty. For more ShuGar Fix Mondays, click here!