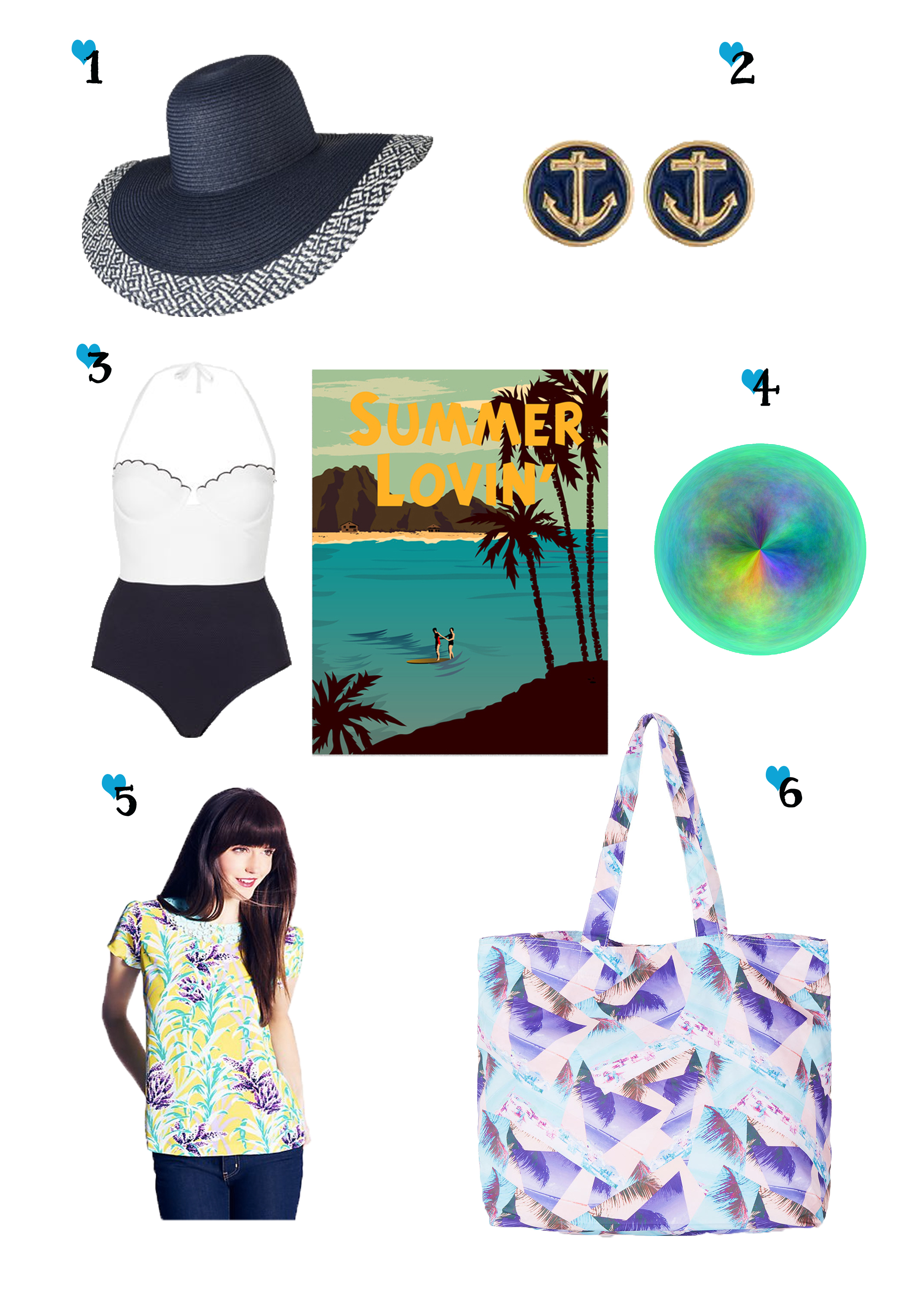 |1| Merona Floppy Hat  |2|  Navy Anchor Earrings  |3| Cream Scallop Swimsuit  |4| Aqua Art  |5| Roslyn Top  |6| Beach Bag  |Summer Lovin' Inspiration|
Happy Monday ShuGar readers! Since summer is in full swing, I thought it would be fun to do a summer mood board inspired by the Summer Lovin' art piece in the middle (insert John Travolta & Olivia Newton John singing). I'd like to start a new feature on the blog dedicated to my blog's theme of Love called ShuGar Fix Mondays. We all know Mondays can be particularly challenging, so I like the idea of adding some much-needed sweetness to the beginning of our work week. I will be posting pretty inspirations to help get our work week started in a sweet way!
When I think of summer, I think of the movie Grease and also of this Sea of Love cover by Cat Power.
[youtube=http://www.youtube.com/watch?v=NjE9CoH9avs]
I am practicing letting life flow through me and not letting the negative things stick, much like waves in the ocean. I want to be someone that let's things go and is able to embrace all the complexities of life. What better time to do it than summertime! These pieces above all evoke a sense of summer and hopefully give you a dose of pretty ShuGar for your Monday.