You know when you have those days when you want to just "be"? There is no need for too much of anything because you only want to feel simple and classic.
The older I get, the more comfortable I am in my own skin, regardless of the vulnerability associated with this exposure.  In my 30's, I have acquired a sense of empowerment knowing that I have embodied my true self. I am me and I make no excuses for all that I am. I am a work-in-progress when it comes to my weaknesses, and I understand my strengths. More importantly, I love me and I am not interested in having anyone in my life who doesn't treat me with respect.
Well, I have been gravitating towards more nude and blush tones when it comes to my fashion choices.  But, of course, it wouldn't be my style without a touch of sparkle.  In this case, a sprinkle of gold adds just enough glamour. Behold my nude inspiration board inspired by the center picture of a woman dripping in gorgeous nude fashion.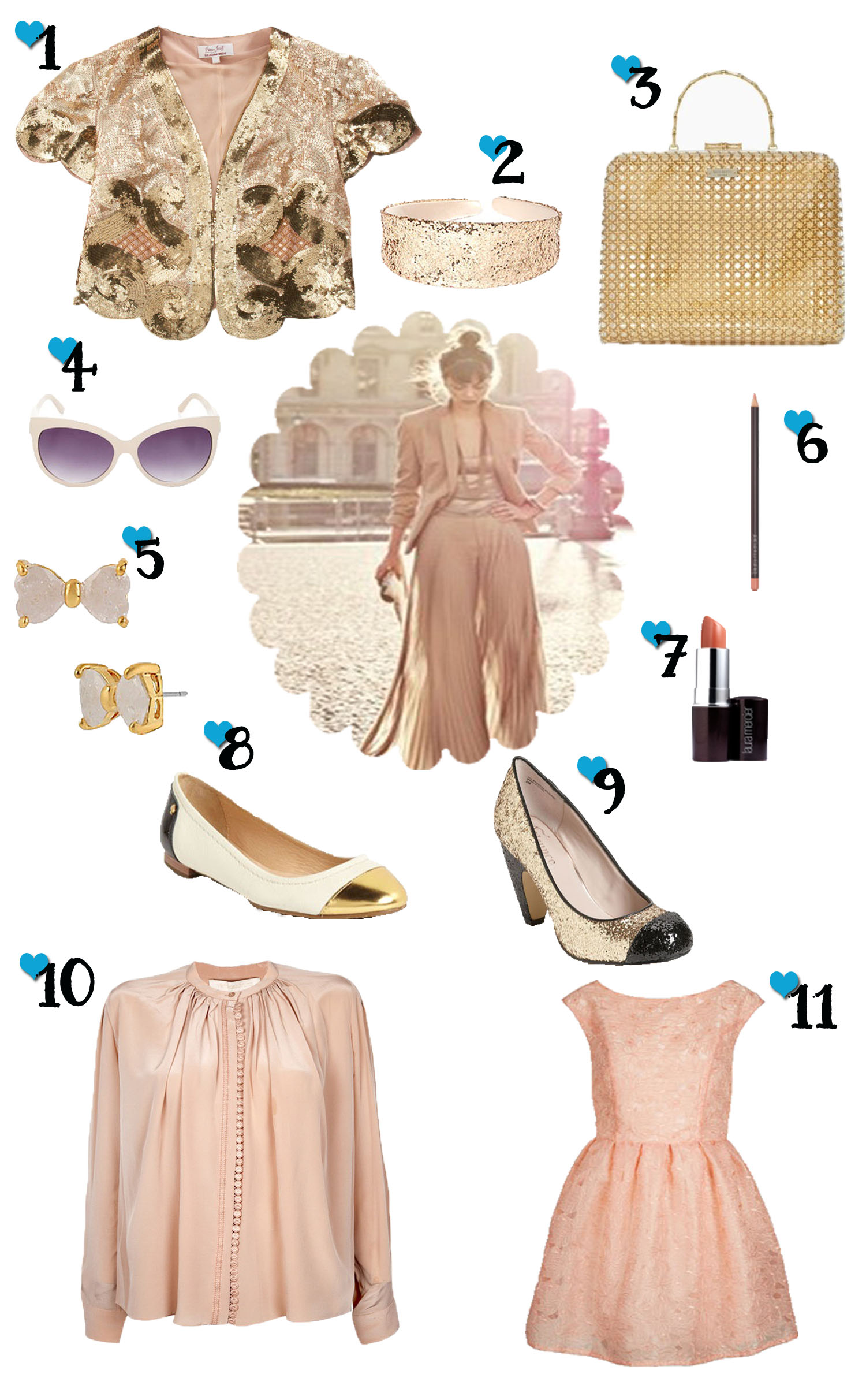 |1| Sequin Bolero |2| Ban.Do Sparkle Headband |3| Kate Spade Gold Handbag |4| BCBG Nude Sunglasses   |5| Betsey Johnson Bow Studs |6| Laura Mercier Naked Lip Pencil  |7| Laura Mercier Nude Lip Color |8| Kate Spade "Terry" Flat  |9| "Karissa" Pump |10|  Blush Blouse |11| Top Shop Organza Dress