Polka Dots!
I just can't get enough of them these days and below is a fashion photo session as proof of my addiction to dots. Mr. ShuGar took some beautiful pictures of my dotty obsessions in one of our favorite neighborhoods, Abbot Kinney in Venice Beach.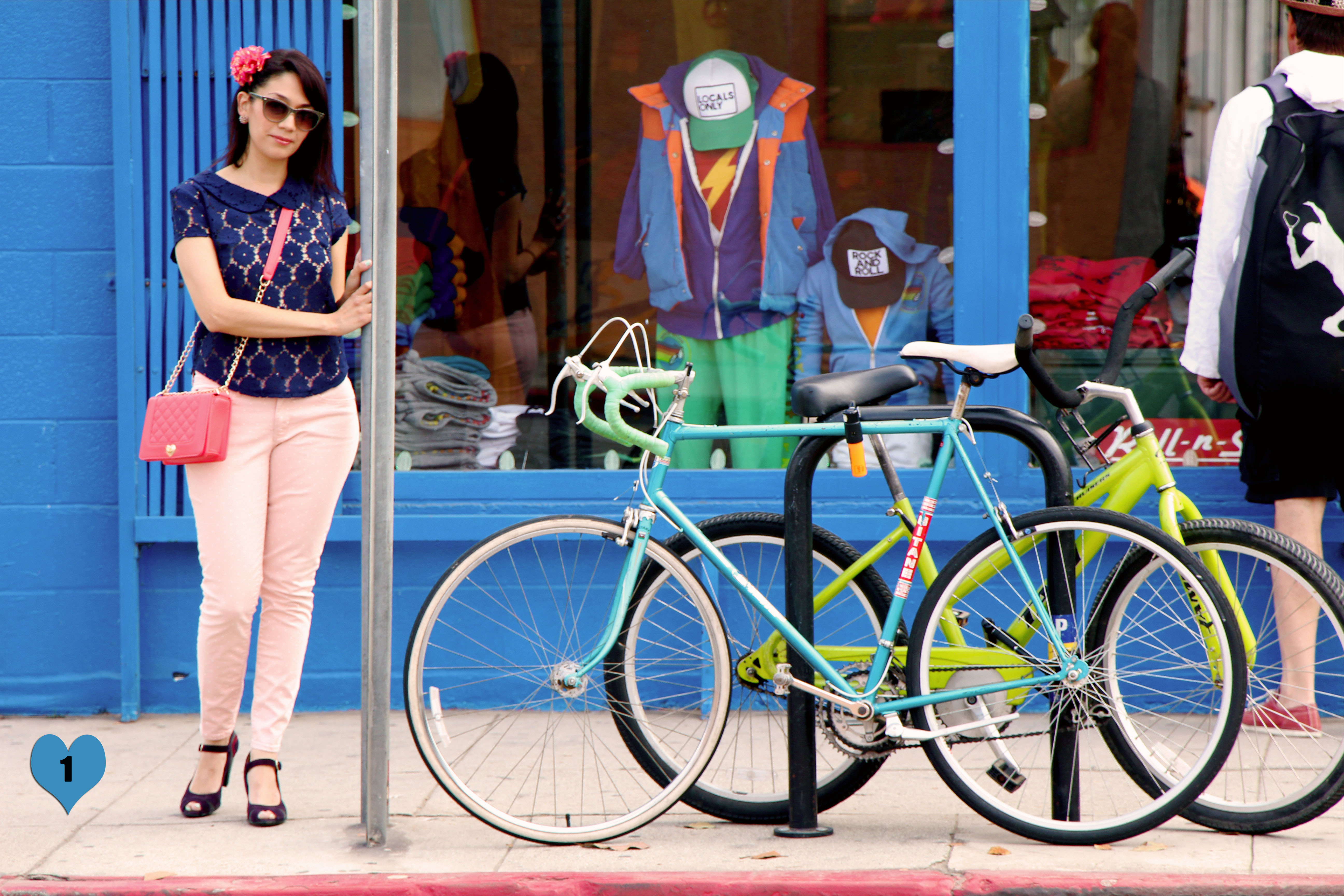 Due to the outdoor bright light, it may be hard to tell in some pictures, but I am wearing pink polka dot pants in these next couple of photos. I would have normally shied away from pink and polka dots, but they are just too cute. These pants are from the Gap (see below for details) and they are on sale now! What I am loving about the current prints trend is the actual mixing of prints. Gone are the days when you could only wear one part of our outfit with a crazy pattern. Now, it's all about mixing up prints!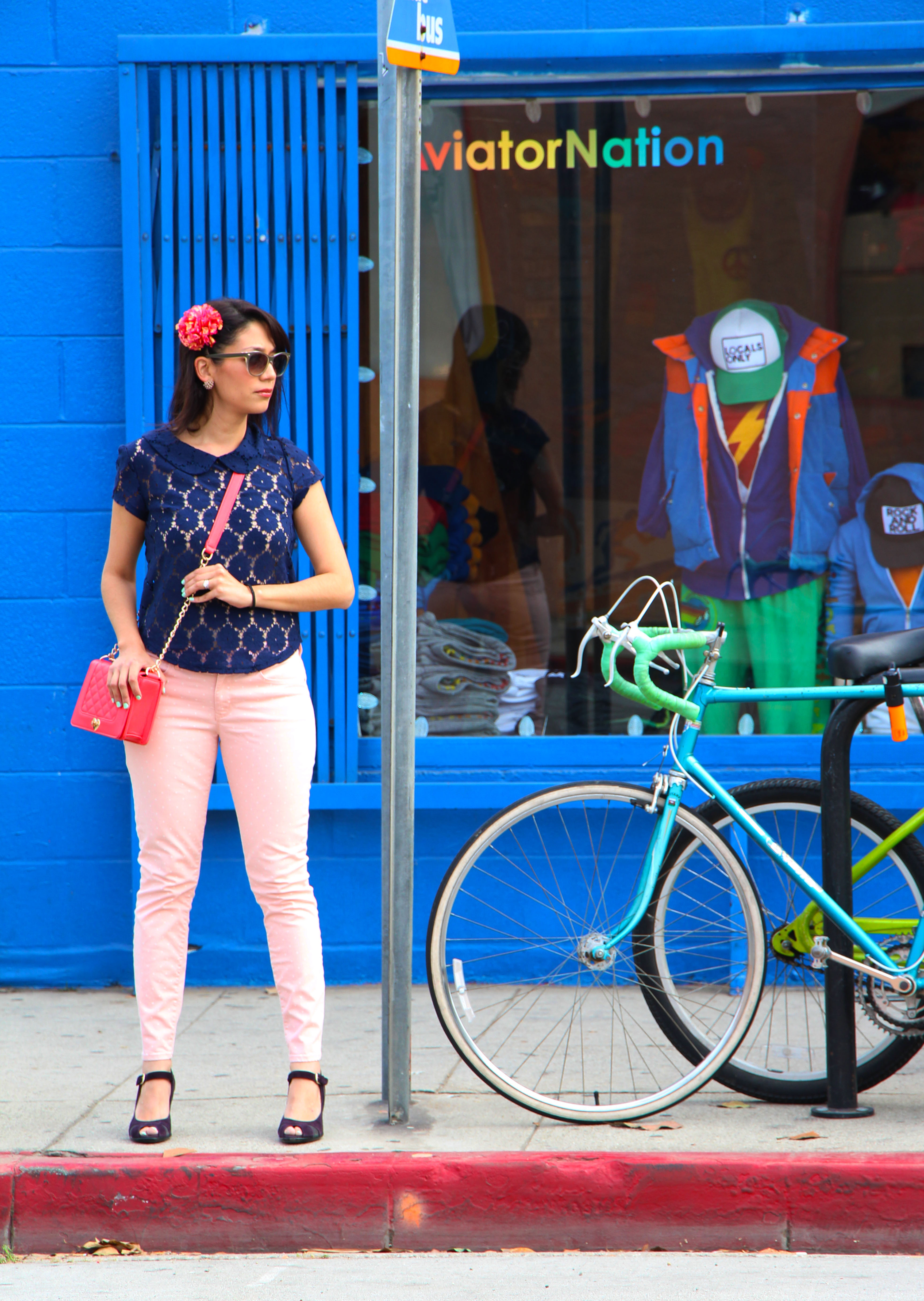 I chose to wear this navy lace top with the pink polka dot pants. I enjoy the look of the color contrasts – hard and soft.

As with any outfit, I like to have fun with my accessories. I am wearing a pink pom pom from one of the cutest stores: Ban.do. I discovered this online store when I was searching for wedding veils and I've been hooked ever since! They just have such lovely accessories, and whenever I look at their website I'm like a kid in a candy store!
The final touch was the handbag. My bags tend to be heavier, but I welcome a nice shoulder bag that has a heart on it (You know how I feel about hearts!). This handbag is from Forever 21 and unfortunately it's sold out, but there are plenty of others similar to this. You might also try Top Shop.
Our next trip was to Intelligentsia Cafe to grab a cup of coffee and take a break. For work, I use this teal messenger bag I bought from Amazon and I can't tell you how many compliments it inspires. Adorable faux buttons line the front flap and then inside there is an additional surprise….polka dots! Love!
Amazon has all sorts of fun computer accessories. I wanted to change out my old MacBook Air blue hard case, for something spunkier. I found this adorable polka dot skin and it's so whimsical. Perfect for my style!
The second outfit change was for something more formal; something more appropriate for work. Palazzo pants look so sexy and you feel sexy with them on. They can be worn with flats or with platforms, and they just exude an air of elegance. I purchased these dotty palazzo pants from Target.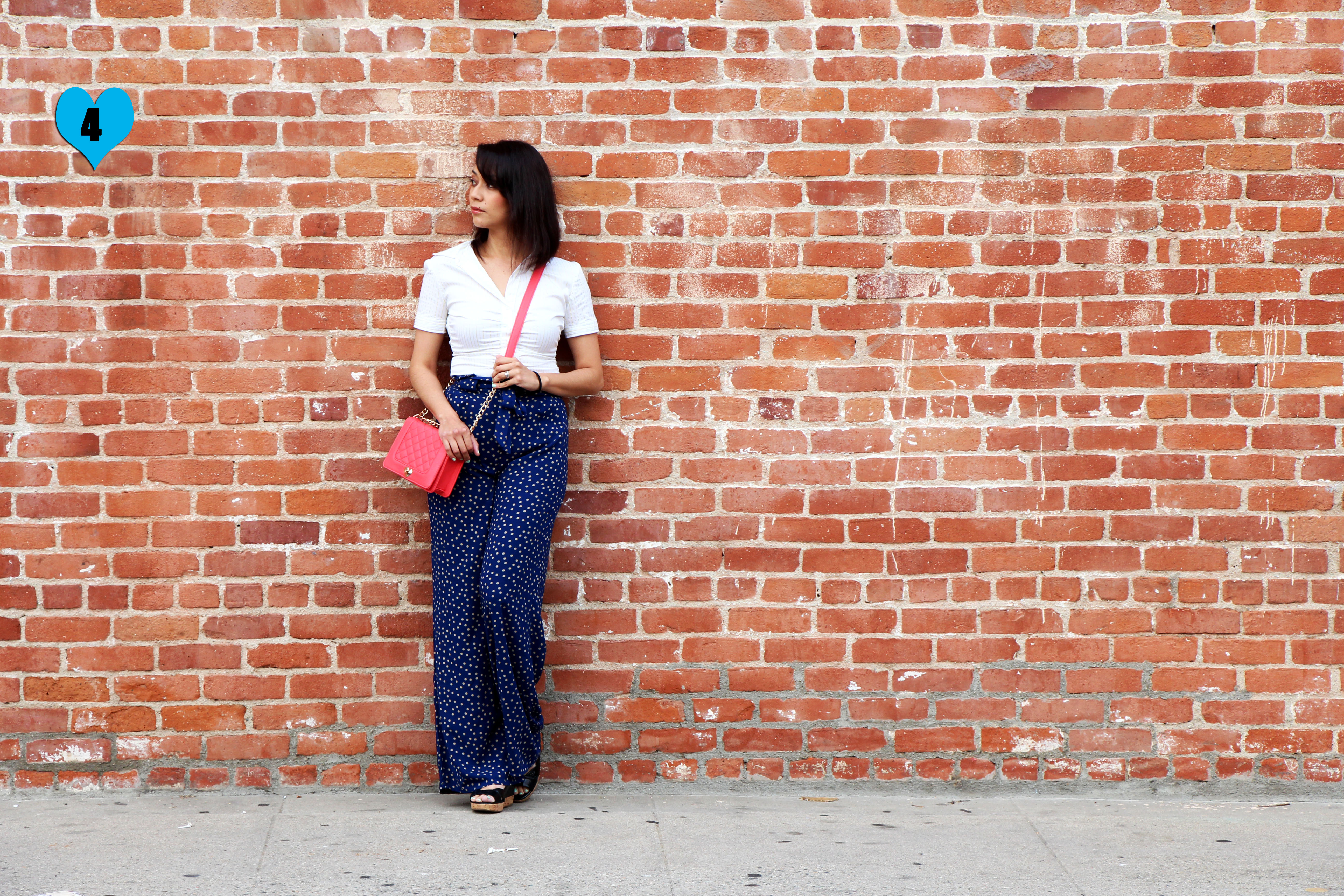 Remember I mentioned mixing prints? Here's another example of this.  I paired my polka dot palazzo pants with a yellow and white striped blouse from New York & Company.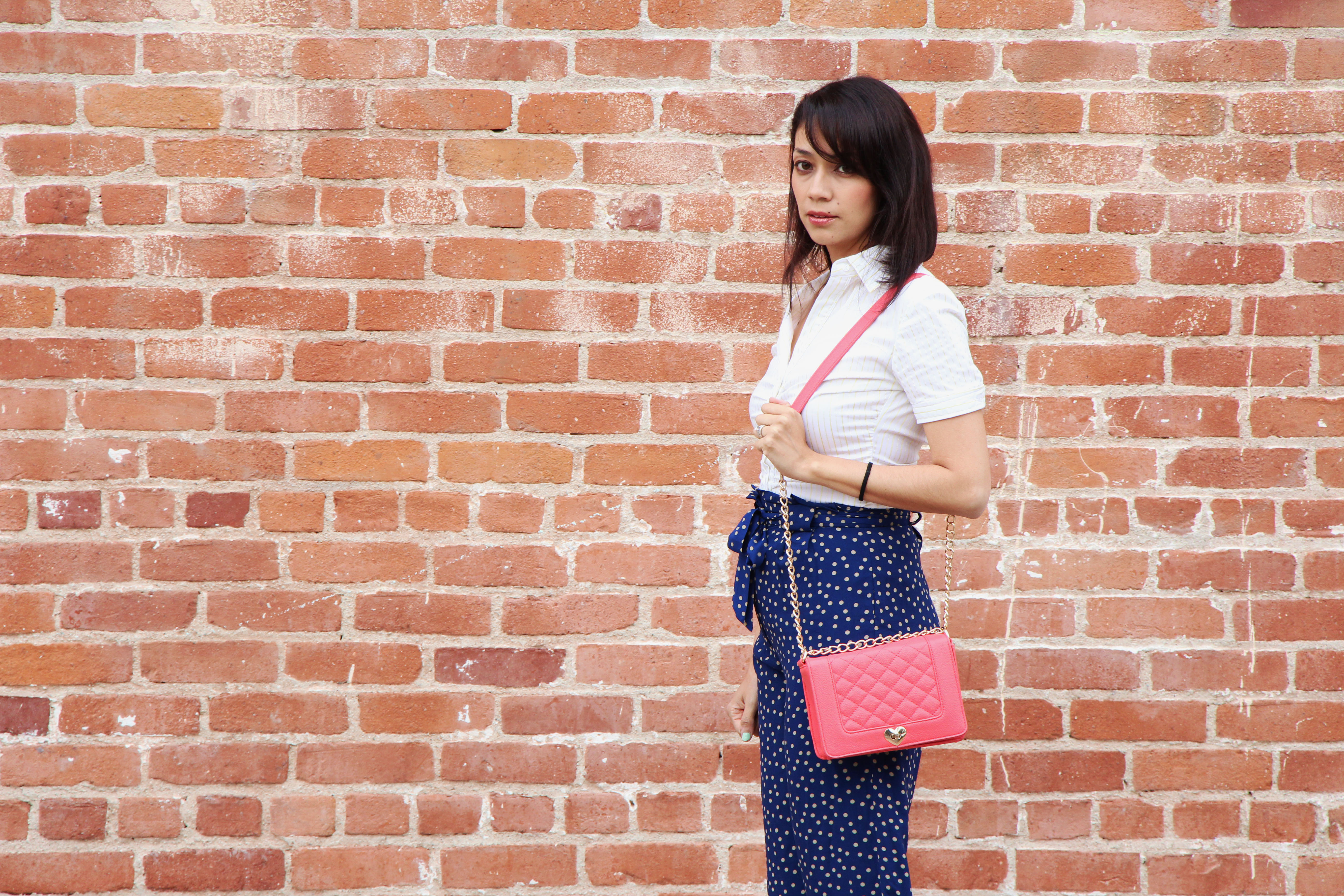 Denim is back, in case you haven't heard! I love to use it whenever I can. I thought a denim blazer would look great with the navy palazzo pants. Any jean jacket in your closet will work!
Finally, I couldn't resist wearing my  favorite heart-shaped sunnies.
Some other fun polka dot accessories are below. I recently re-styled our bathroom and chose to go with a polka dot shower curtain, similar to the one seen below from Target. I also just purchased the Samsung Galaxy 4 and ordered this cell phone case from Amazon.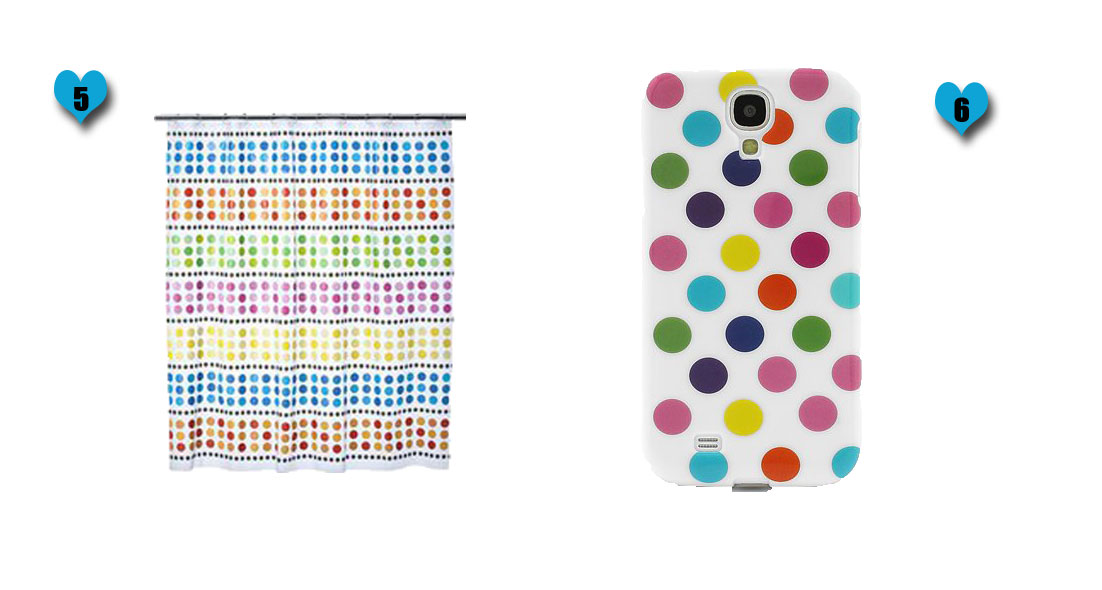 As you can see, I am mad for polka dots! I hope you can enjoy them as much as I do.
All photos taken by Peter Shushtari