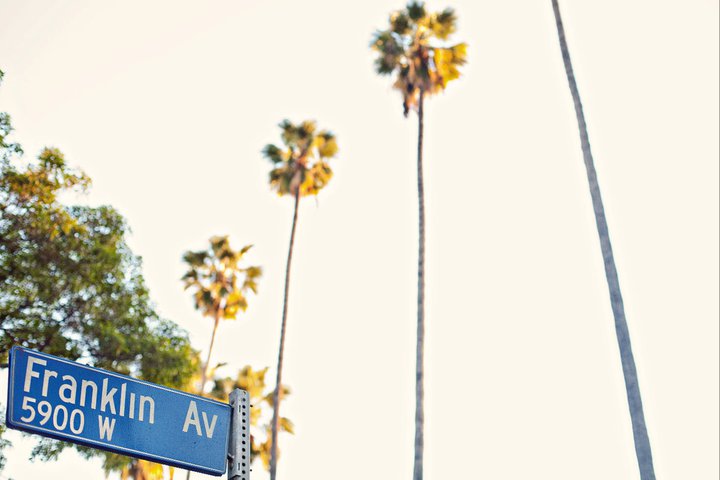 To go to the beach, take either the 10 westbound or 405 north or south, exit and go west. To visit Disneyland, take the 5 or 405 south. How do you get to downtown L.A.? Easy! Take any of the following freeways: 10, 110,or 101. If you're in the mood for mountain views, take the 210, 405 or 10. If you're lucky, you might even see snow. Of course, there's always Hollywood and numerous ways to get there – 101, 10, Sunset Boulevard, Hollywood Boulevard, Highland Avenue etc.  In my city of Angels, there's a little bit of everything. LA is crowded, eclectic, congested, diverse and, most importantly, it's my home.
Recently, I've had to explain my love affair with LA LA land. After all, "There's so much traffic there! How could you live in such a city where parking is a rare commodity?" I have 5 reasons why I heart LA.
(1) As mentioned above, there's so much variety in the L.A. area. We have beaches, mountains, skyscrapers, wine country, suburbia and the capital of the entertainment industry. Hop on a freeway and you can get to any of these places fairly quickly; traffic permitting, of course.
(2) Contrary to popular belief, LA is not for tourists. We don't have the greatest public transportation and there really is not much to do on Hollywood Blvd. To get around, you definitely need a car and a GPS. Even then, the best places are hidden – only accessible to those that live in the city and know where to find them. A street like Franklin Avenue or Abbot Kinney can have the cutest boutiques, the tastiest cafes and restaurants and not a tourist in sight. These places are for our eyes only. You have to work to find the hidden gems in LA, but when you find them you are rewarded.
(3) Purple, red, blonde, black, brunette, pink – spend a day driving around LA and you will probably see people with all the aforementioned hair colors. In my city, we have people of all different colors, shapes and sizes. The diversity is endless and we appreciate it. We have festivals to honor different cultures and restaurants serving food from all corners of the world. Do you want to know how food from the Himalayas tastes like? Try the Tibet Nepal House. Oh, and the Mexican food, to die for! My absolute favorite is La Barca.
(4) LACMA, The Norton Simon, The Hammer, The Fowler, Annenberg Space for Photography, Natural History Museum, Huntington Library – and these are just museums I can think of off the top of my head. There are tons more. We are a city that appreciates & adores art. We flock to movie screenings of movies from another time, like Sunset Boulevard,  or cult films like Mulholland Drive. We have Sing-A-Longs and fireworks at the Hollywood Bowl. Art is LA.
(5) LA welcomed my family – a family who immigrated from Mexico and created a new home in a foreign land. My parents learned English in LA. They built their professional careers in LA. They were able to buy a house in LA (which is not an easy thing to do!). We are a city filled with people from all over the country and world. We are all different, but yet the same. Our city embraced us.
LA LA land is an urban jungle with a cacophony of sounds that harmoniously work together in the most congruous way. There's no other place on this planet I'd rather be.
(Photo credit – Ashley Rose Photography)